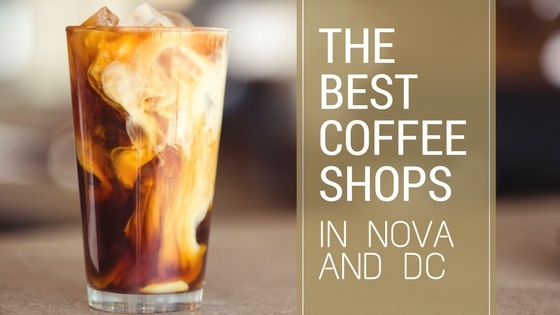 What's a college students favorite place to study? That's right, the local coffee shop, where there's plenty of comfy chairs, fresh-baked goodies, and of course, coffee or tea.
Patrick Henry College's student newspaper, The Herald, gathered students' favorite coffee shops in the area. If you are ever in northern Virginia or even Washington, D.C., be sure to check these out!
8 S Church St, Berryville, VA 22611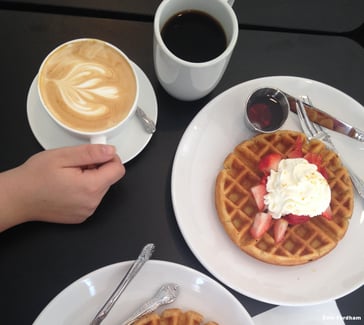 "Cordial Coffee Co. is located in Berryville right off the main street. My friend works there, so my housemates and I went to visit her and had amazing waffles, coffee, and tea. They have seasonal or traditional waffles to pick from as well as toppings. If you are looking for a place to go that isn't too far away, go to Cordial."
- Vienna Jacobson, '19
101 East Market Street, Leesburg, VA 20176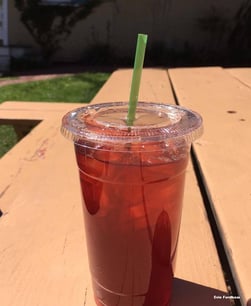 "I really love going to Leesburg's Trinity House Cafe when I have a paper to write and need somewhere quiet where the caffeine is plentiful.
When it's warm, you can sit outside at the picnic tables, and when it's cold you can go to the upstairs level where they have lots of tables.
The baristas are super nice too!"
- Evie Fordham, '19
La Petite Lou Lou
713 E Main St, Purcellville, VA 20132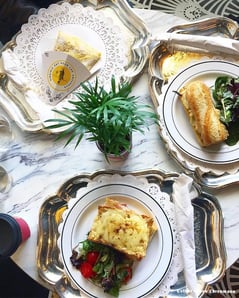 "I really love La Petite Lou Lou in Purcellville! The atmosphere is great: their decor is Pinterest-worthy, the staff is friendly, and they play French music in the background.
If you decide to go, I'd recommend the ham and brie crepe for a savory craving or the strawberries and Nutella crepe to satisfy a sweet tooth."
- Leah Widener, '19

3211 O St NW, Washington, DC 20007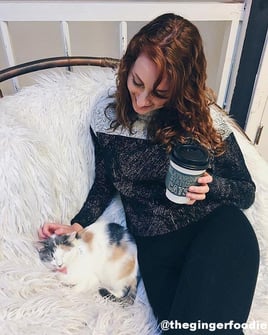 "Crumbs & Whiskers is a cat cafe in the heart of Georgetown.
The cafe rescues homeless kitties and allows guests to play with them while enjoying coffee or macarons.
Both reservations and walk-ins are available, and they offer student discounts.
Best of all: every cat is available for adoption!"
– Marjorie Pratt, '20
7 Loudoun St SW, Leesburg, VA 20175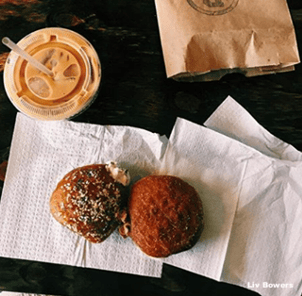 "If you are looking for something sweet and savory, B. Doughnut is definitely the place to go.
They have incredible donuts, filled with everything from coffee cream filling to cream cheese and chives.
Get there early though because they make them fresh everyday and they tend to run out!"
- Liv Bowers, '19
550-598 E Main St, Purcellville, VA 20132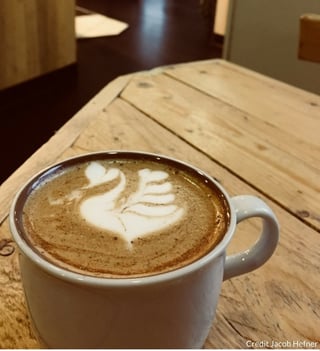 "Happy Creek Coffee & Tea is the newest coffee shop in the Purcellville area.
With locally roasted coffee and an entirely gluten free menu, Happy Creek is committed to giving its customers the highest quality.
If you visit, be sure and give their Nitro Cold Brew a try; it's the best in Loudoun."
- Peter Thompson, '18
110 S King St, Leesburg, VA 20175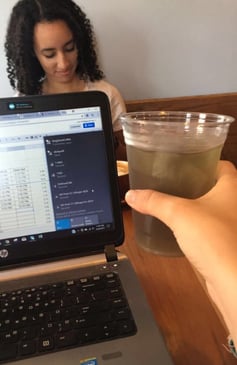 "King Street Coffee is one of the coffee shop mainstays in Loudoun County.
They not only have the best coffee in Leesburg but also have an excellent staff and an aesthetically pleasing environment in historic downtown Leesburg.
If you're looking for high-quality, affordable coffee, King Street is definitely your best option. "
- Peter Thompson, '18
----------------
If you've enjoyed the pieces we have featured on LearnPHC...