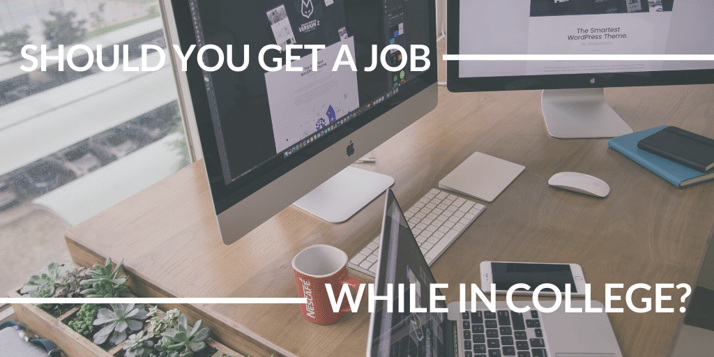 If you are a full-time college student pondering this age-old question ("Should I get a job?"), worry no more. You are in the right place! Chances are, you have several reasons not to get a job: time constraints, fear of earning bad grades, a lack of skills, short-changing your friendships…
Let's take a minute and debunk the biggest lies about student employment.
1. I can't work because… I won't have enough time for other priorities.
False. Studies show that 45% of full-time and 79% of part-time college students have jobs. What's more, students who work 10-15 hours a week are more likely to succeed in college than students who don't work at all. (Dr. Laura Perna, University of Pennsylvania)
Benefit: hone your time management skills
The reality is, if you enjoy plenty of free time after classes or find your weekends open, you'll probably have to sacrifice this luxury for employment. After a few weeks on the new job, however, you will discover an adjusted daily routine that works for you and your school schedule. Consequently, you will learn how to best manage your priorities within that new routine. By necessity, the time you spend doing school will be more efficient and focused than ever before. (If you're taking it seriously, that is.) Why? If you only have two hours to finish a project before your shift begins—versus the five you used to enjoy in your unemployed days—cutting out distractions (looking at you, Facebook and Netflix) and streamlining your school time becomes essential.
2. I can't work because…I'm not qualified.
Your parents never made you get a job in high school? Don't worry—now is the perfect time to learn the ropes.
Benefit: you can begin building your resumé (and your character) anywhere
Employers post-graduation will be far less likely to hire you if you have zero job experience than if you have worked at your college's reception desk for the last year. Even if the job doesn't seem like the resumé booster to launch your career, working a menial job for any amount of time will provide you with crucial, real-world experience that can only help you later in life.
No job is too low to add to your resumé. If you get hired at a gas station, own it. Down the road, it will spark interview questions that will allow you to freely share how hard you worked or what kind of interesting people skills you acquired.
Conversely, don't be afraid to apply for jobs you think are out of your league. Who knows what kind of intern the local congressmen is looking for? Shoot for the moon and see if anyone gets back to you. You might be surprised.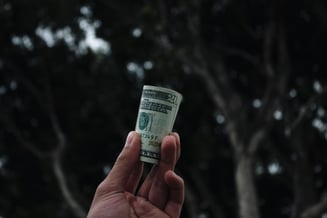 3. I can't work because...I don't have a car.
If you don't have the proper transportation, how could you possibly get to work on time? Answer: Work on campus! Most college campuses have abundant part- and full-time employment opportunities for students. Between the libraries, cafeterias, admissions departments, custodial crews, and events coordinating teams, colleges enjoy having students help keep things running smoothly.
See what's within reasonable walking/biking distance of school, if you would rather not work on campus. Is there a local grocery store, Chipotle, thrift store, or Starbucks near by? One of them is probably hiring, especially if you're a young, ambitious college student!
Benefit: giving back
If you choose to work on campus or in your local community, you are not only making easy money, you are showing your gratitude by investing in the place that is your new temporary home.
4. I need the money but my school schedule is just too full.
If you're taking a full credit load and feeling burdened down just trying to keep up, that's okay too. As nice as it is to have a monthly paycheck, sometimes the extra cash is not worth the stress, sickness, or frantic schedule. Student employment is wonderful as long as there is a healthy margin of space around the right areas.
If this is you, try killing two birds with one stone; talk to your advisor about receiving credits for a major-related internship.
Benefit: Work toward your graduation goals while still making decent money and gaining real world experience.
Ultimately, there is no single correct answer to the question of student employment. While statistically it is shown to boost school performance and foster valuable life skills, the final decision is entirely yours. The details of your work situation should be tailored to your specific goals and needs. If you are uncertain, give it a shot this semester. Who knows —employment may just be your ticket to a more stable, successful college experience.
--------------------