From breakfast food to pizza to barbecue, Purcellville has plenty to offer in the restaurant realm. The local community thrives on fresh ingredients and tasty meals. Try out these local dives and digs the next time you're in Purcellville!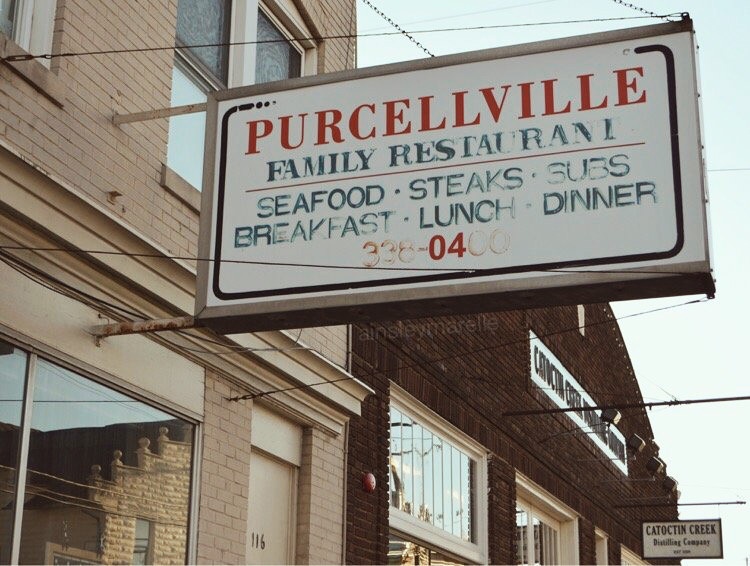 Purcellville Family Diner: The locals flock here for the best breakfast downtown. Serving up pancakes, eggs, and bacon the old-fashioned way, you'll feel right at home in the small-town atmosphere. Pro tip: Take a stroll in downtown Purcellville after enjoying your meal here.
900 Degrees Brick Oven Pizza: This low-key sitdown features authentic New York style pizzas cooked in a unique brick oven. It also boasts a delectable gluten-free crust option. Pro tip: Get the pizza named after the restaurant - the 900 Degree!
My Deli & Cafe | Greek Bistro: Get your Greek food fix here with lamb gyros, chicken pita, and Italian subs. Pro tip: This deli is a well-kept secret in Purcellville, so bring a friend and you'll both end up impressed by the delicious Mediterranean fare.
Market Burger Shakes & Fries: A casual favorite. Whenever possible, Market Burger sources their ingredients locally, so you're almost always guaranteed locally grown produce and beef. Pro tip: If you're a college student, show your student ID for burger & fries combo for only $4.99! The offer is available Tuesday-Thursday.
Monk's BBQ: Off the beaten path, this joint houses some of the best barbeque in Loudoun County. Ribs, brisket, and pork sandwiches accompany homemade sides like coleslaw and mac n' cheese, topped off with a variety of BBQ sauces. Pro tip: Live bands perform every Friday and Saturday night.
Anthony's: Enjoy outdoor seating and reasonably priced Italian food on the other side of Purcellville. The wait staff is very friendly! Pro tip: Best calzones in town for a good price.
Magnolia's at the Mill: Visit Magnolia's for a more upscale experience, and enjoy a variety of food with a southern touch. There's something for everyone: steaks, burgers, pasta, pizza, seafood and salad. Pro tip: Try the fried green tomatoes for a taste of the South.
WK Hearth: Located right across the street from the Patrick Henry College campus, WK has 3 locations in Northern Virginia. The food is Italian inspired and infuses local and seasonal ingredients. It is a bit more upscale and a great place to enjoy a relaxing dinner. Pro tip: Take your date here for a night out!
Do you have any pro tips to offer? Let us know!