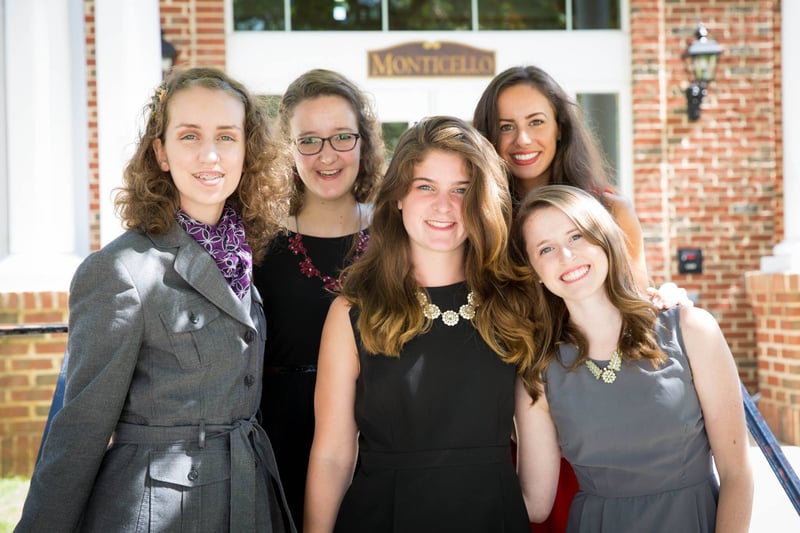 Sometimes the role of resident assistant means being the hero for spicing up wing chapel with snacks or for having a dependable shoulder to cry on. Other times, being a resident assistant means physically dragging wing members out of their beds for the third false fire alarm in a row.

In the next couple of weeks, as students submit RA applications to Student Life, the department will fill some of the most influential positions on campus. The pressure of being in such a spiritual spotlight can be daunting.
"I was definitely worried about living up to the heritage of guy RAs who had gone before me," RA Clayton Millhouse said. "I really realized that the impact or even just the presence that the RAs I looked up to was less that they had it all together, and more that the Lord just worked through them."
Even though RAs can be perceived as authoritarians on a witch hunt for short skirts and shirttails, they participate in the same human experience as everyone else. They understand the fatigue that comes from feeling like twenty-four hours in a day is not possibly enough to learn everything, talk to everyone, and be everything. This mutual struggle enables them to reach out to their wing, empathize, and walk with friends through harships.
As a freshman, Alana Varley functioned in a state of constant stress, and she was miserable. Today, as a Monticello RA, Varley shared her knowledge about the negativity of stress with the freshmen in her wing.
"I tell my girls every day not to stress. My girls are put together individuals, and they work hard. I don't want them to work too hard," Varley said.
She decided to become an RA because of the upperclassmen who immediately reached out to her as a freshman.
"People around me are struggling with the PHC dating scene, or wishing someone would ask them out to coffee, or wanting someone to talk to," Varley said. "The upperclassmen at school were incredibly kind to me from the very moment I stepped onto campus as a freshman, and I wanted to be that person to other people."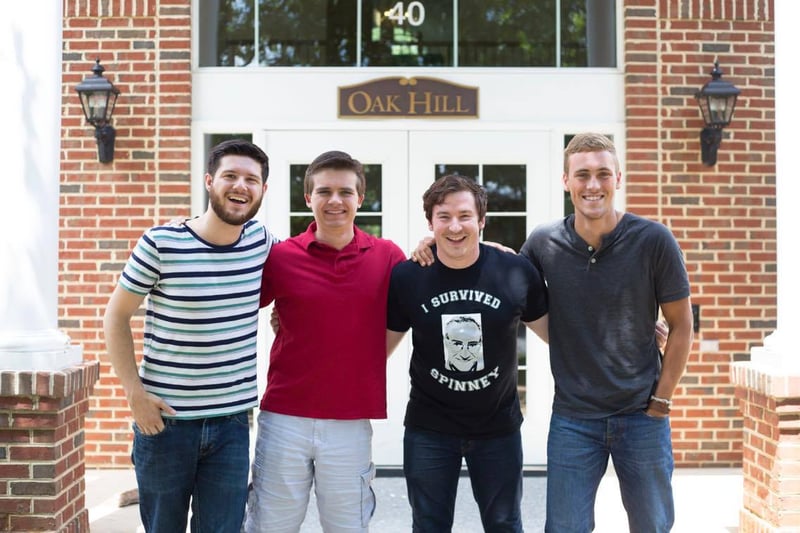 The RAs of dorm Oak Hill left to right: Santos Debarros, Stan Crocker, Philip Bunn, and Clayton Millhouse
RAs have the potential to set the tone of the wing by planning strategic wing chapels, scheduling mandatory fun, and being intentionally open and vulnerable. RA Jordan Hughes incorporates professors into his wing chapels, broadening the knowledge available to the men in his wing. He begins the year by meeting his wing where they are.
"I always make it clear to my guys that my goal is that it actually would be helpful for spiritual growth. To help accomplish this, I always ask the guys at that first wing chapel (and as often as I can) to come talk to me if what we're doing is not spiritually helpful," Hughes said.
Stepping into any position of authority can be a humbling experience. When senior Clayton Millhouse began his first semester as an RA, he struggled with the administrative responsibilities, an issue that he did not foresee.
"In my first year, I always seemed to be a little behind on some bit of facilitating for the wing," he said. "Our first Faith and Reason was a train wreck because in all the planning I did, I forgot to actually tell everyone where we were sitting, meeting for photos, and who our faculty advisor was."
RA Stan Crocker offers his humble two cents to aspiring resident assistants: "First, equip your wing mates to build each other up. You cannot meet all of their needs, socially, physically, mentally, or spiritually, nor should you… Second, do not come in with the mindset that you have it all put together and will fix everyone else's life. Rather, understand that in your own walk with the Lord and pursuit of righteousness, you can learn from your wing mates as well."
--------------------------------------------------------------------------------
Reporting courtesy of PHC's The Herald.