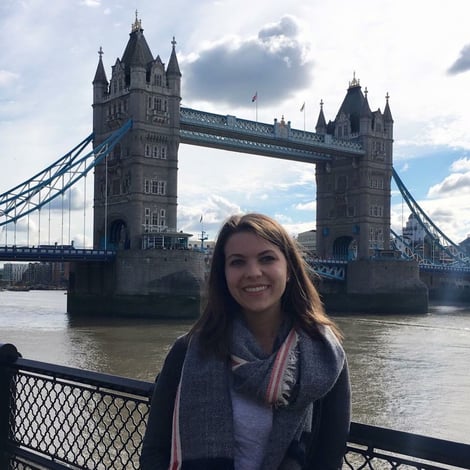 Claire shook hands with the U.K. official and settled herself into a plush armchair. A portrait of Margaret Thatcher gazed down at her from above the ornately carved mantle. For a moment, the policy talk between the Foreign Service officer she was accompanying and the U.K. official hosting them faded as she took in her surroundings.
Claire Atwood was a college junior from Greenville, South Carolina, and here she was in a meeting at 10 Downing Street as an intern for the United States State Department. She had just climbed the iconic staircase memorialized in Love Actually and was perhaps only a few rooms away from the prime minister.
This is amazing, she thought.
Claire, a strategic intelligence major, interned at the United States Embassy in London during last fall.
"The resume that I have built and the opportunities that I have had are totally because of PHC," she said. "This internship showed me up close what foreign service looks like and whether that would be something I'd be interested in pursuing."
As a freshman, Claire dreamed of attending a top law school and working in the District of Columbia.
"Most other schools cannot compare to PHC's LSAT scores," she said. "The amount of kids that are going to Harvard Law School after graduation is incredible."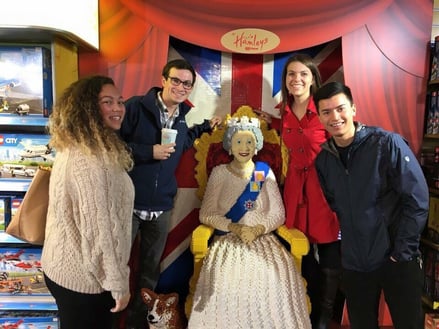 Her interests shifted away from law and toward national security during her second semester as she learned more about PHC's strategic intelligence program. But law school is back on her radar after her time in London.
"Diplomacy combines several of my passions," Claire said. "Joining the Foreign Service is very competitive. The average age to enter is around 32, and one of the most common professions before joining is law… Finding out about that during my internship made me think I shouldn't say no to law school quite yet."
Claire applied to nine colleges her senior year. They were a mix of public, private, and Christian schools. She narrowed down her choices to PHC and another conservative college. Only when her mother called the University of Virginia School of Law, a top-ten law school, did she know PHC was where she needed to go.
"They were familiar with the College and spoke very highly of its program and of the alumni that went on to UVA Law," Claire said.
She knew she had made the right choice when she attended Admitted Students Day and met the other prospective students.
"We had an absolute ball," Claire said. "That night I realized that if these were the types of friends I'd have in college, I'd absolutely love it socially, and I already knew that the academics were strong."
Not only were the academics strong, but they were tailored to Claire's interest in law and desire to participate in debate. PHC students have excelled at studying law post-graduation -- the school boasts alumni on the Harvard Law Review, the Columbia Law Review, and the Yale Law Journal. PHC students have also excelled at moot court, an activity that prepares students for law school. PHC has won 10 of the last 13 National Moot Court Championships.
Claire participates in moot court and British Parliamentary debate. One of PHC's moot court coaches is Professor of Government Dr. Frank Guliuzza, who also acts as pre-law adviser to students.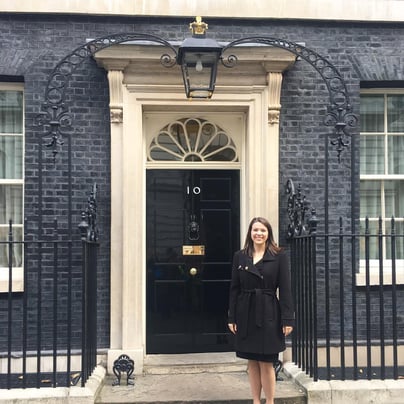 "Because it's a small community, the ability that Dr. G has to work with you in developing an application is incredible," Claire said.
She plans to take the LSAT in June. Whether she decides law school is right for her or not, Claire is grateful for her time at PHC.
"PHC met all of my expectations," she said. "It's exceeded all of my expectations in the opportunities that it's given to me, in the places I've traveled to for debate tournaments, in the people I've met, and in the friends I've made. It has been everything I could have wanted in a college experience."