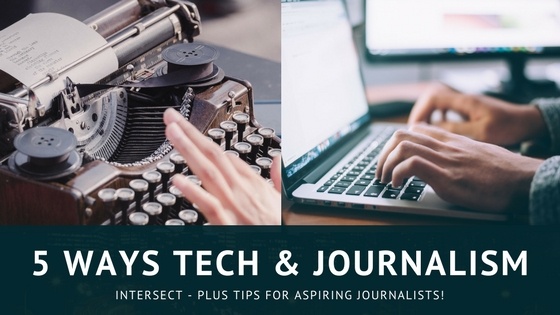 These days, journalism is a lot more than words on a printed page.

In fact, print circulation for weekday newspapers fell 10 percent from 2016 to 2017, according to the Pew Research Center. So does that mean less Americans are reading news? Definitely not!
They're just getting their current events in different ways. Thanks to digital technology, readers have a host of options when it comes to how they get their news. If you want to be a journalist, throw out your antiquated ideas about grizzled reporters smoking cigars and plunking on typewriters. These days, the aspiring journalist needs to be familiar with how technology and journalism intersect and which digital approaches are best for whatever story he or she is writing.
1.

Video is the way to go.

They say a picture paints a thousand words, so how many does a video paint? You do the math! We're betting it's a lot.
Video is valuable to news outlets because it gives viewers a sense of "being there," whether that's showing the scene of a crime or introducing them to a person of interest. Being able to capture and compile video is a key skill for today's journalists, but it's not one that takes an entire digital media degree. There are iPhone apps that help you make professional-looking videos in a matter of minutes. Check out Videolicious and Filmora if this sounds up your alley.
2.

Social media brings news to millions of Americans.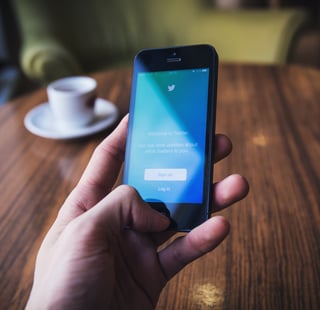 Americans used to glance at the headlines of the morning paper in order to know the state of world affairs. Today, that's been replaced with scrolling through Twitter or Facebook. (As of August 2017, two-thirds of Americans get news on social media, according to Pew). News outlets recognize this and push their reporters and editors to be social media-savvy.
What does this look like for people working in the news? It means training yourself to recognize the parts of a story that are attention-getting for social media, whether that's a great photo for your website's Instagram or a unique quote for a Facebook post. Next time you're scrolling through your Twitter feed, make a mental note of which posts attracted your attention most.
3.

Graphics matter.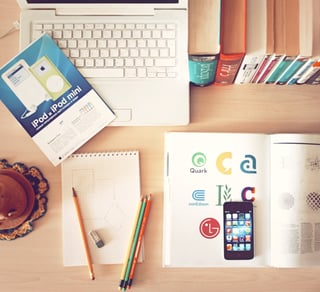 It's easy for writers to focus on text alone and lose sight of presentation and other graphic elements that come with digital news. Writers who aren't afraid of graphic design can draw in more readers with engaging illustrations. Millennial readers especially are drawn to aesthetically pleasing sites and images, something that's contributed to (or perhaps is fueled by) the rise of photo-sharing social platform Instagram, which now has 300 million users.
Check out this post about the basics of good graphic design, and practice using a simple website like Canva.com. You'll be making graphics like the pros in no time.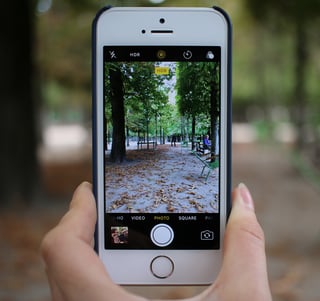 Would you believe that iPhone photos are showing up on the fronts of newspapers now? If you have a smartphone, then you always have access to a great camera on the go. Modern reporters rely on their phone cameras, which capture great images and can hold tons of files. They can tweet or upload their snapshots in seconds to inform the public about anything from a traffic accident to a celebrity's latest public appearance.
Familiarize yourself with how to get the best shots with your smartphone camera with this post about iPhone camera hacks, and start snapping!
5.

Don't edit that photo!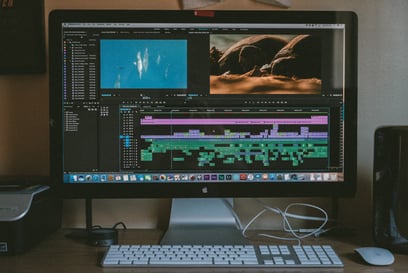 This is an aspect of news media that many people don't think about. With the rise of computer software and even smartphone apps that let users alter photos with a few clicks, it's easier to turn a truthful image into something #FakeNews now more than ever. In the world of journalism, editing photos is a big no-no.
That's not to say a journalist can't splice photos of two individuals into a graphic to symbolize that they're engaged in a public debate, or another edit of that nature. Ask yourself, Am I manipulating an image is purely to illustrate the news, like a collage of photos from a natural disaster? Or am I altering something's appearance, whether that's making it look better or worse? If you answer yes to the second question, don't edit.
--------------------
Is journalism and the importance of truth in our #FakeNews age something that matters to you? Discover more through our free eBook!