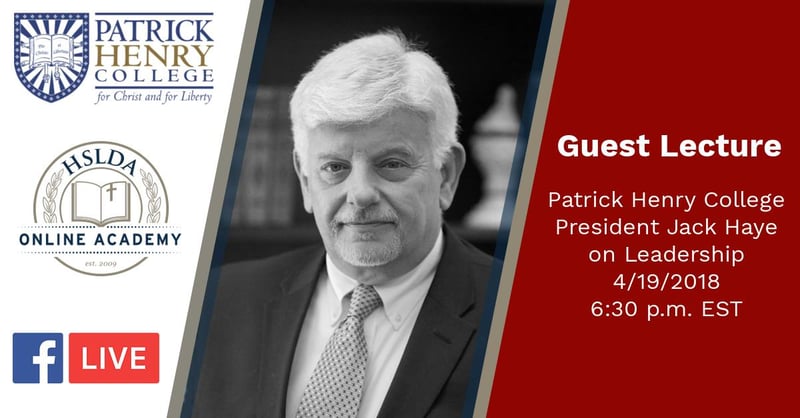 Dear Student,
We at LearnPHC have a few questions for you...
#1 Do you believe you're a leader?
Yes, no, not sure? Anything goes! The Wall Street Journal's "Guide to Management" endorses six separate leadership styles: visionary, coaching, affiliative, democratic, pacesetting, and commanding. Maybe you don't think you're cut out to be a leader but, then again, maybe you underestimate yourself...
We have good news for you—no matter where you are in your leadership journey! On Thursday, April 19th, HSLDA Online Academy is hosting a guest lecture with PHC's President Jack Haye at 6:30pm. You can attend on Facebook Live via Zoom Pro. President Haye will grapple with the meaning of leadership and help students discover their unique leadership shape. No matter what kind of student you are—leader or follower—this lecture will help unpack your personality, your goals, and your purpose. The lecture is titled, "Am I really a leader???"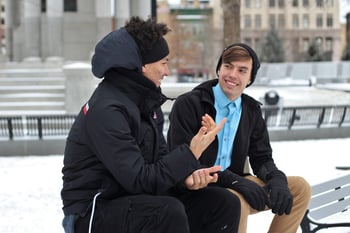 #3 What if you aren't a leader?
No fear! The 40-minute lecture will commence with a 20-minute Q&A session dedicated to you. Any questions you have about what it means to be a leader, what it means to be a follower, or basically anything else that comes to mind is welcome.
Feel free to direct any questions to academy@hslda.org or call (540) 338-8290.
We can't wait to see you there!