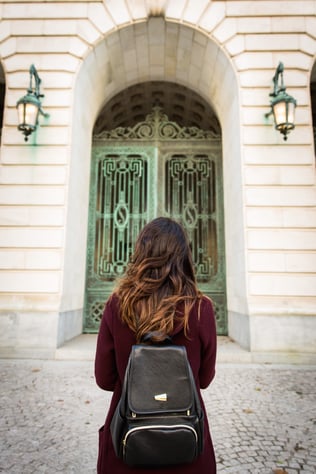 "Lead the nation, shape the culture!"
"Do something GREAT!"
"Be the best you that you can possibly be!"
These slogans and others have peppered my high school and college years, dancing around in my head like cheerleaders at a Dallas Cowboys game. Everything sounds so simple. Just step out in faith and do the impossible. Make the cover of the Wall Street Journal. Get interviewed on Good Morning America. Build a well in Africa. Sell all my worldly goods and move to Asia.
Noble goals, all of them. But as I sit cross-legged in front of my computer vaporizing yet another sleeve of Thin Mints and trying to figure out a Euclidian proof for geometry class, those fantastical newspaper headlines touting my unprecedented bravery and leadership feel awfully far away.
In fact, as a student, I've never really felt like much of a leader, a sentiment echoed by most of my close friends. Sure, I've been in positions of leadership, from being a resident assistant for my wing, to leading a Bible study with girls in my high school youth group. Yet even when I've been chosen to stand out from my peers, I've still struggled to grasp what it means to lead those around me, especially when I feel like I say and do all the wrong things.
Some people are just born leaders. They have a certain je ne sais quoi that almost magically inspires others to follow their lead, leaving many to speculate as to the commonalities that exist between history's most famous leaders. In his book, Leadership: Research Findings, Practice, and Skills, author Andrew DuBrin outlines some of these very principles.
Self-confidence
Humility
Authenticity
Assertiveness
Enthusiasm
In short, be friendly, but aggressive. Nice, but not too nice. Genuine, but street smart. Humble, but assertive.
Easy, right?
Other leaders are not so naturally gifted. "Oh, my Lord, I am not eloquent, either in the past or since you have spoken to your servant, but I am slow of speech and of tongue," Moses complained to God when he was called to lead the Israelites out of bondage. Despite having been miraculously saved from death as an infant, raised in Pharaoh's high court, and equally miraculously saved from death in the desert, Moses still didn't feel qualified to step up as leader of the entire Israelite race. I sympathize.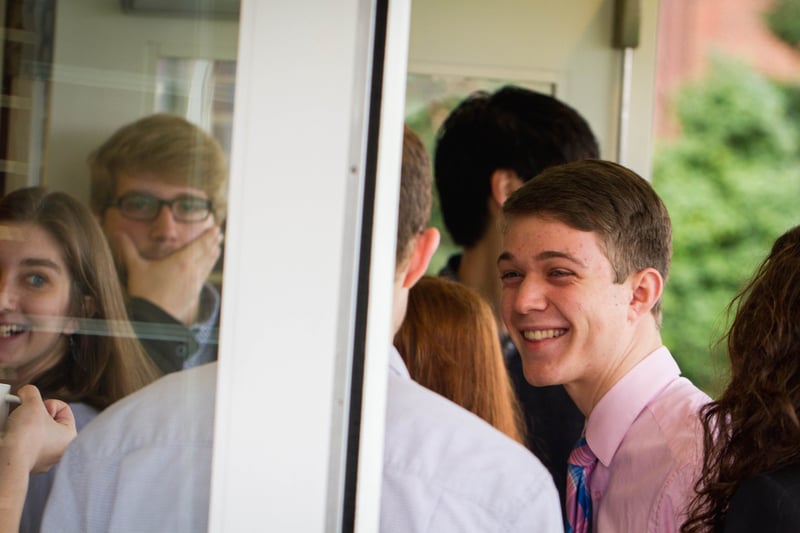 So what are we to do? On one hand, we hear stories about men and women our age, or even younger, accomplishing incredible feats of physical prowess, righting human injustices, and altogether leading culture in a truly admirable way. On the other hand, we hear statistics about millennials being lazy, inept, incompetent, and, for all intents and purposes, useless in the working world. The solution can often be a decidedly average, middle-of-the-road response:
We are simply called to be faithful.
God grants each of us talents and gifts that are to be used to further his eternal kingdom. For some, He will materialize those talents into strong leadership opportunities to inspire and influence people. For others, faithfulness will materialize into other opportunities, such as service, intellect, or creativity. One set of opportunities is not inherently better than the other; it truly does "take all kinds to make the world go 'round."
As much as it might contradict stereotypical thinking, a homeschooling mother, overtired college student, or construction zone flagman can lead and shape culture just as much as a senator or ambassador. Leadership comes in all shapes and sizes, and it is not always front page news.
So continue cultivating strong character, not because they will magically transform you into a thriving leader, but because these traits are marks of strong and faithful men and women of God. Humility, grace, trust, kindness – these are not exclusive to leaders.
Perhaps the old hymn sums these ideas up best:
//Do not wait until some deed of greatness you may do,
Do not wait to shed your light afar,
To the many duties ever near you now be true,
Brighten the corner where you are//