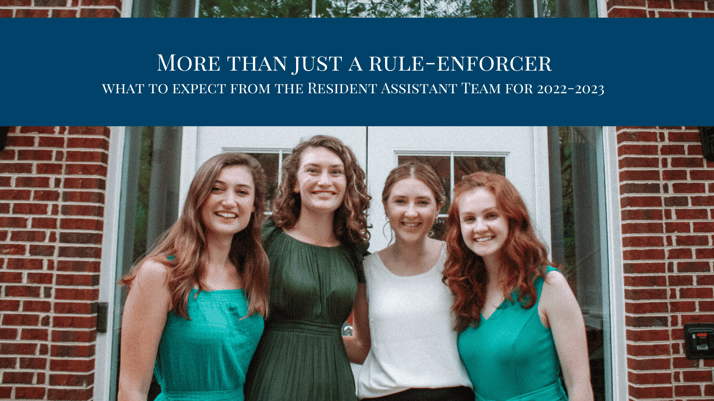 Unique from the typical role of Resident Assistant (RA) on college campuses across the nation, the Residence Life Staff at PHC are much more than just rule enforcers or upperclassmen with the 4-1-1. At PHC, RAs are also the spiritual and social leaders of their dorm wings.
The small RA-to-student ratio allows relationships to form and bonds to grow stronger throughout the school year. "Our hearts' desire is to be there for the students," said Charity Kim, a returning RA. As a team, they want to help students "know God more and love God more."
The new RA team will begin training next week to welcome incoming and returning students into their halls. Each RA has been handpicked by Student Life to act as the touchpoint between students and the administration and provide care, guidance, advice, and spiritual leadership within their dorm.
Giancarlo Mandato, a first-time RA, sees RAs and their wings as participating in a similar relationship to that of Christ and His disciples. "Just like the twelves disciples, we all come from different backgrounds, but [we] all desire to glorify Christ." Mandato said that even disciples need to be discipled, and PHC acts as the breeding ground for sending out young men and women into the world to make an impact for Christ. "We aren't simply called to help lead other people. We ourselves are being led by Christ," said Chris Libby, another first-time RA.
RAs see their responsibilities as an opportunity to give back to the community that has given them so much and helped them grow academically and spiritually. From study tips to roommate problems, the RAs are there to help students be the best they can for Christ. "We want to be your friend," said Kim, "[and] we [will] reach out to you, but please reach out to us!"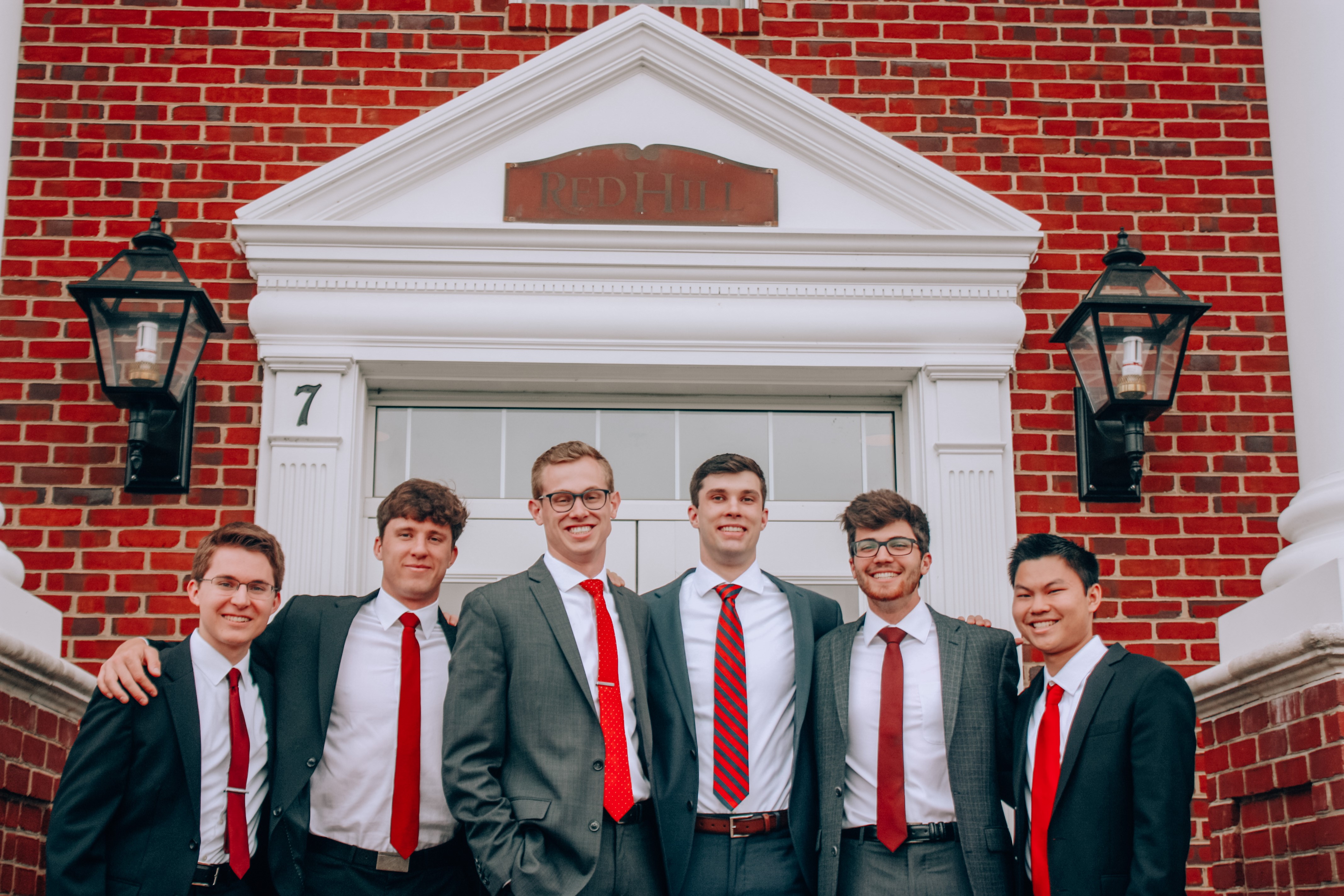 (from left to right) Noah Johnson, Silas Landsverk, Isaac Winnes, Josiah Kitching, Gabe Thomas, and Chris Libby
As spiritual mentors, RAs have a unique opportunity to cultivate a Christian community within the wing, dorm, and student body. "I am looking forward to fostering an environment of vulnerability and Christ-like love within the wing. … I am hoping that we can live closely as sisters in Christ who seek to build one another up," said Eva Cooley a first-time RA. Similarly, Mandato hopes to cultivate an environment of prayer, supplication, and worship, helping the young men under his care understand what it means to be men who follow after the Lord.
One of the ways RAs pour into the students under their care is through weekly wing chapels. While most wing chapels are focused on Scripture reading, RAs are allowed to have a few "fun" wing chapels, such as a walk, art time, a trip to a coffee shop, or a time to listen to worship music. Cooley sees wing chapels as an excellent time to pour into one another and seek after truth in unity. Libby hopes to make wing chapels personal and meaningful, embracing relevant topics while looking through the lens of Scripture.
While RAs are supposed to hold students accountable, it is done in the love of Christ. "We're all brothers [and sisters] in Christ," Libby said. "[RAs] aren't simply called to help lead other people. We ourselves are to be led by Christ."
"As the world outside of PHC gets darker and messier, we all the more urgently need to be clinging onto Christ for our daily needs," said Cooley. "I would ask all students to be praying that the Lord would be honored like never before during this upcoming school year and that His name would be made great through the RA team."