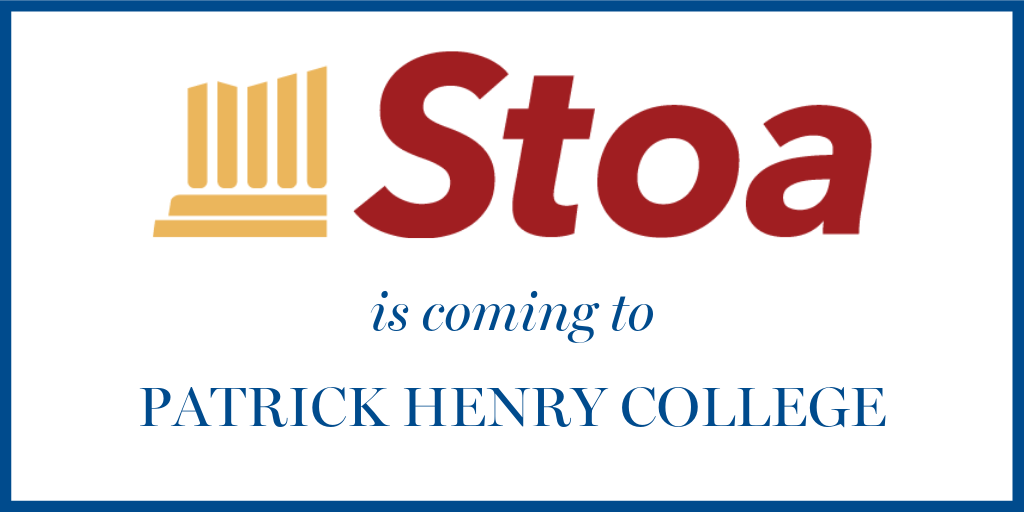 Stoa USA, a national, Christian, homeschool speech and debate league will host a regional tournament at Patrick Henry College March 8-9, 2019.
This will be the second Stoa tournament PHC has hosted and sponsored—the last tournament was held almost exactly a year ago. As of this week, approximately 120 students are signed up to compete, which is a significant increase over the previous one.
The PHC Office of Admissions noted it is one of the College's premiere recruiting events of the year, as their team will have the opportunity to present to approximately 300 individuals.
Similar to the NCFCA tournament in January, the College will offer Teen Leadership Camp scholarships to the top-ranked competitors. The PHC community has committed to assisting with judging responsibilities. Dozens of current PHC students and alumni competed in Stoa through middle and high school, winning many national championship titles. Stoa's mission, according to their website, is to "Train homeschool students to speak boldly and change the world for Christ."
---
Discover more about PHC's world-class forensics program here.