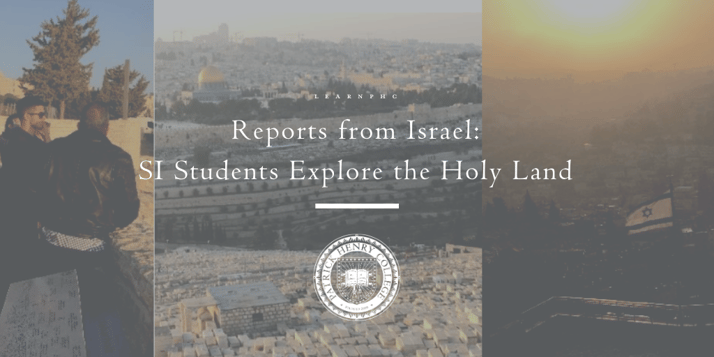 SI professor Colonel Middleton keeps us updated as he and his students explore the Holy Land and visit with members of the Israeli Intelligence Community.
Pray for our students, and please pray for the Peace of Jerusalem.
-----
Patrick Henry College exists to glorify God by challenging the status quo in higher education, lifting high both faith and reason within a rigorous academic environment; thereby preserving for posterity the ideals behind the "noble experiment in ordered liberty" that is the foundation of America.