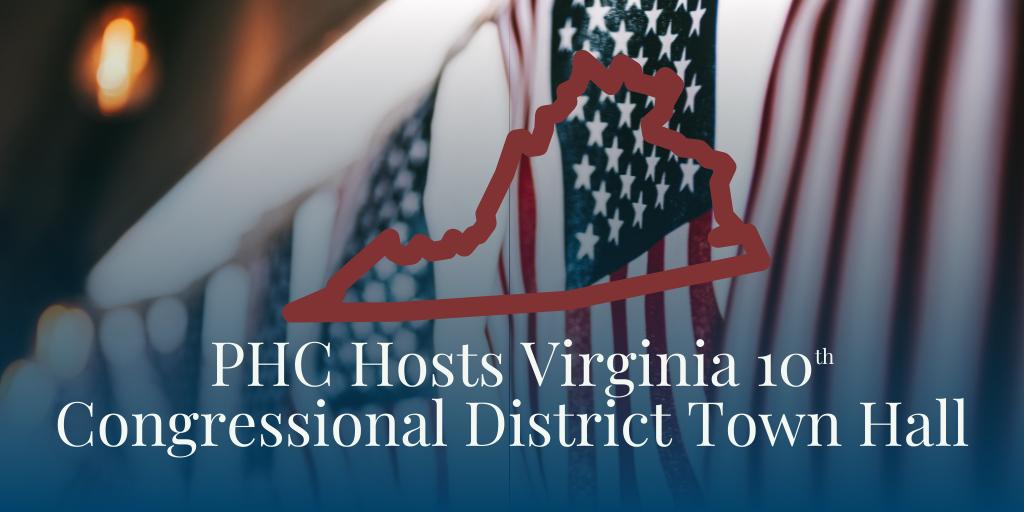 The American Politics & Policy Program at Patrick Henry College had the honor of hosting a 10th Congressional District Republican Primary Town Hall in the Barbara Hodel Center Gymnasium on April 21.
Members from the Loudoun County community along with Patrick Henry students attended this event. Candidate tables lined the sides of the gymnasium with campaign signs, posters, and brochures so attendees could learn more about each campaign. The following candidates attended to discuss their platforms:
John Beatty
Dave Beckwith
Hung Cao
Mike Clancy
Theresa Ellis
John Henley
Jeanine Lawson
Caleb Max
Brandon Michon
Brooke Taylor
The candidates made introductory speeches on the gymnasium stage at the beginning, followed by questions from event coordinator Isaac Bock and the audience. Bock and junior Lauren Rule, both APP board members, performed the role of moderators for the event. All the candidates had a chance to get their message across to the student body and local community.
The American Politics & Policy Program hosts events like this one each semester to provoke thought and spur productive political discussion. Many students attended the event because of an interest in political advocacy.
Rule noted that the discussion between candidates gave PHC students, particularly APP students, the chance to see the tangible applications of their education. Members of the 10th Congressional District left with a better understanding of each candidate and his or her platform.
PHC thanks all the candidates who took the time to speak, and community members for thoughtfully engaging with this critical aspect of American civil duty.