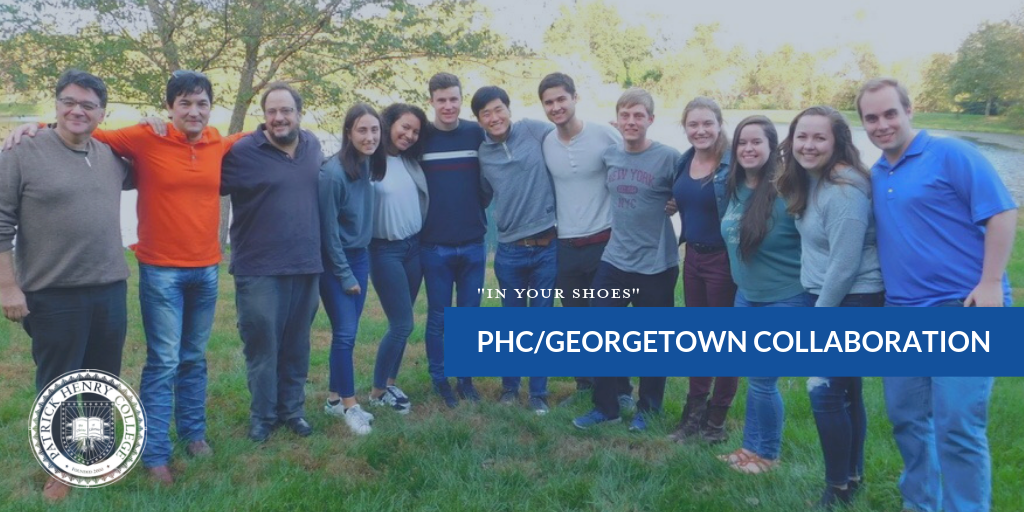 Last semester, PHC professors Dr. Cory Grewell and Dr. Mark Mitchell teamed up with Georgetown University's Laboratory for Global Performance and Politics, Democracy and Governance Program, and their Baker Center for Leadership & Governance, asking students to participate in a program called "In Your Shoes." Derek Goldman, a professor at Georgetown and a co-director of the school's Laboratory of Global Performance and Politics, conceived the program because he "wanted to show that people with differing backgrounds and differing political views can all get together and find things in common," said program participant Kara Brown, a senior at PHC.
It was originally pitched as a "Cross-Campus Project in Theatrical Performance and Dialogue between Georgetown University and Patrick Henry College," according to the introductory pamphlet, but "what [the program] will actually be in the end, no one really knows," Brown said. She and four other PHC students—senior Daniel Cochrane, junior Danielle Ford, sophomore Caleb Hoverson, and freshman Hope Sluka--meet twice a semester with five Georgetown students in order to participate in a variety of exercises designed to help them get to know each other.
After their first meeting in October, Brown admitted that she didn't know many of the other involved PHC students very well, but the Georgetown students didn't know each other at all. "The Georgetown people were getting to know the Georgetown people as well as us, and we were just getting to know the Georgetown people," she said.
While the activities were purposed to help the ten students get to know each other, one unpublicized effect is that the students might learn a few things about themselves along the way.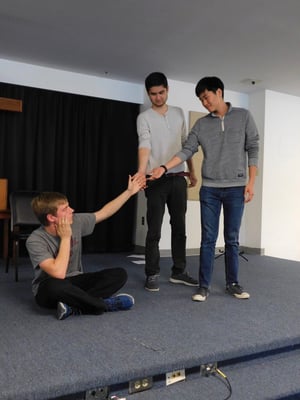 "I went in to it thinking, 'Oh, I want to understand these other people really well,'" Brown said. "But I think I'm also finding things out about myself while finding things out about other people—which I didn't expect."
For one of the activities, each PHC student was paired with a student from Georgetown. They were asked to take turns sitting in front of their partners in PHC's Town Hall and describe what home means to them.
"I was paired up with this guy from Dublin," Brown explained. "So he talked about what home means to him, and I talked about what home means to me, and we recorded what we were saying. Then we read verbatim what the other person had said. We tried to embody exactly what they were doing—if they said like, if they said 'umm,' if they had a certain posture, or if they were fidgeting. So we're sitting in two chairs, and he just starts reading my words back to me. It was the weirdest thing."
This semester, Goldman hopes to begin rehearsals for a short performance in order to continue connecting the two campuses. He hopes that this 9-month-long program "leads to further ongoing dialogue and collaboration beyond these performances."
-----
Our goal is to educate young men and women to lead the nation and shape the culture for Christ. Explore what sets PHC apart by clicking the button below.