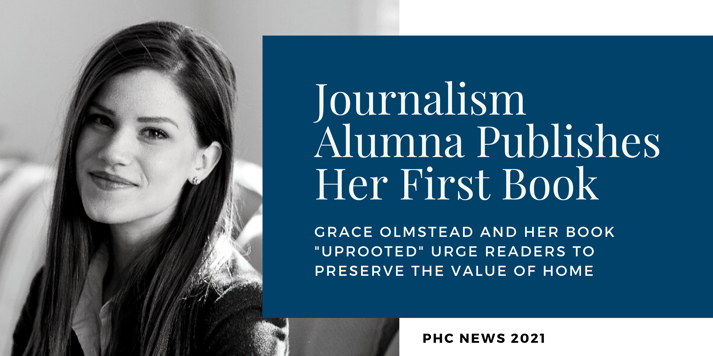 Grace Olmstead, a 2013 Patrick Henry College graduate with a degree in Journalism, recently published "Uprooted: Recovering the Legacy of the Places We've Left Behind."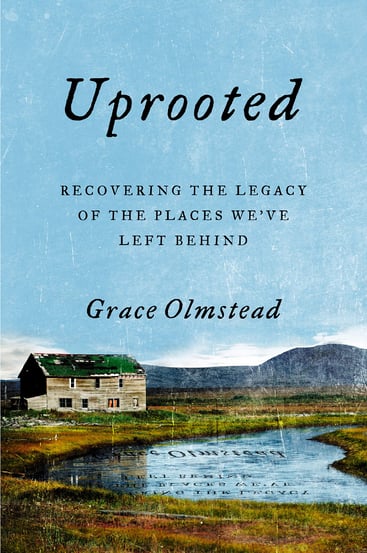 Olmstead, who has written for the Washington Times, the New York Times, The Federalist,The American Conservative, and other publications, has frequently written about localism, family, and the value of remembering—and preserving—virtues from the past. Where we find ourselves today, Olmstead has argued, is a product of where we've been—and that makes it valuable. In a similar vein, "Uprooted" examines the value of the places left behind and the debt we owe the communities we come from.
For Olmstead, it's a topic close to home.
As a freelance journalist living in the greater Washington, D.C. area, Olmstead is about 2,500 miles from the Idaho town she grew up in—a place she remembers as more of a community than simply a place of habitation.
While on an interview with "Strong Towns Podcast" back in October of 2019, Olmstead shared her experience growing up:
"I grew up in rural Idaho in a town of about 3,000 people in an area where my great-great-great grandparents homesteaded back in the late 1800's or early 1900's…. So I grew up in an area where people recognized me by my last name more than my first."
For a 2021 America that seems quick to forget and eager to make something new, Olmstead's book provides a valuable reminder to cherish the small spaces that made us who we are today.
--------
The Journalism Program at PHC is unlike any other. Students like Grace Olmstead are taught how to think deeply and see a larger picture and deeper narrative in the happenings of every day. That makes them uniquely equipped to write meaningful stories and speak truth in high places. Click below to learn more!