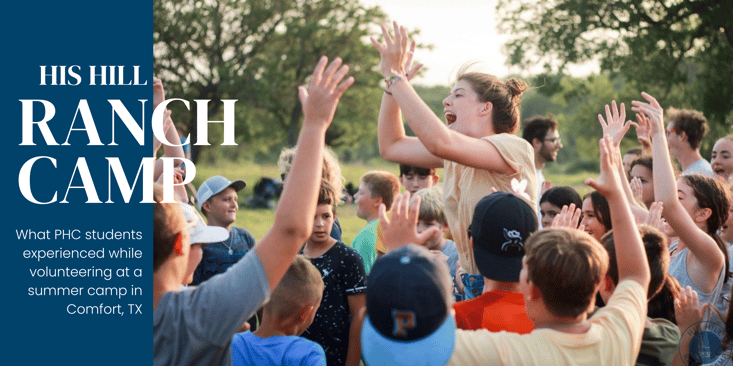 Stretching across 200 acres of rolling hills marked with oak and pecan trees, the Guadalupe River, and abundant wildlife, His Hill exists to proclaim the Gospel of Jesus Christ to all people—to lead them to a personal relationship with Jesus Christ as their Lord and Savior.*
Located in Texas, His Hill also aims to encourage mission-oriented living to help increase the Kingdom of God throughout the world.
His Hill is a member of Torchbearers International, an interdenominational Christian ministry that operates centers in 20 countries, offering short-term Bible school programs, conferences, camps, and retreats.
"Serving as a counselor at [His Hill] was so rewarding," Alumna Justine Van Ness ('21) said. "Despite getting woken up almost every night by campers, not getting to shower for days on end, stepping on glass in the river, and getting shaving cream in my eyes every week, that summer brought me closer to the Lord and taught me how to rely on him fully and completely in all that I do."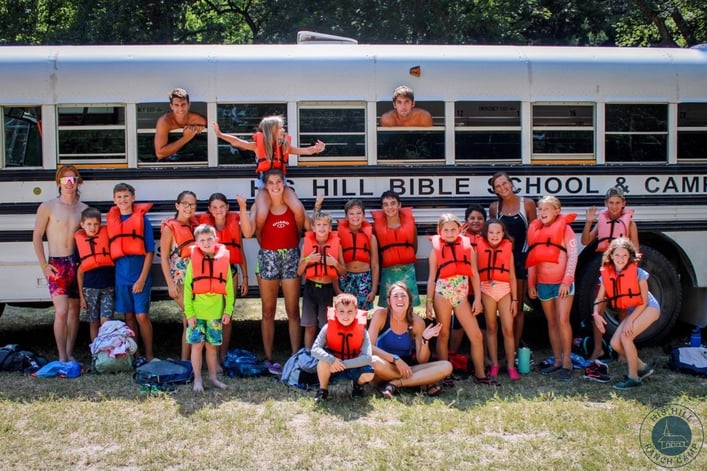 Rising senior Allyn Sims, who served at His Hill with Van Ness and three other PHC students, recalls meeting the Lord for who He truly is during the summer she volunteered. "I saw the freedom in completely turning my life over, not trying to use God as the glue to repair brokenness, but to give Him all the pieces," Sims said. "The Hill did not save me, but the Lord used it to slow me down, force me to my knees, and find Him truly and fully."
Before experiencing camp, Sims thought it was going to be a throwaway summer career-wise; many fellow PHC classmates spend their summers interning with Congressional staffers, lawyers, non-profits, and think tanks. However, while doing mundane tasks like scrubbing crusted mac and cheese out of pots and wiping shaving cream out of campers' eyes (after a weekly shaving cream fight), Sims realized her tasks were the most important things she could be doing in that moment because those were the exact tasks the Lord had her doing. "I realized that complete trust and joy that comes with trusting completely is a sight that can't be unseen. . . . I cannot over emphasize how impactful and wonderful that summer was. It changed my life," Sims said.
---
With over 500 hours of work-related experience before graduation, our students leave PHC prepared for the workplace. Learn more.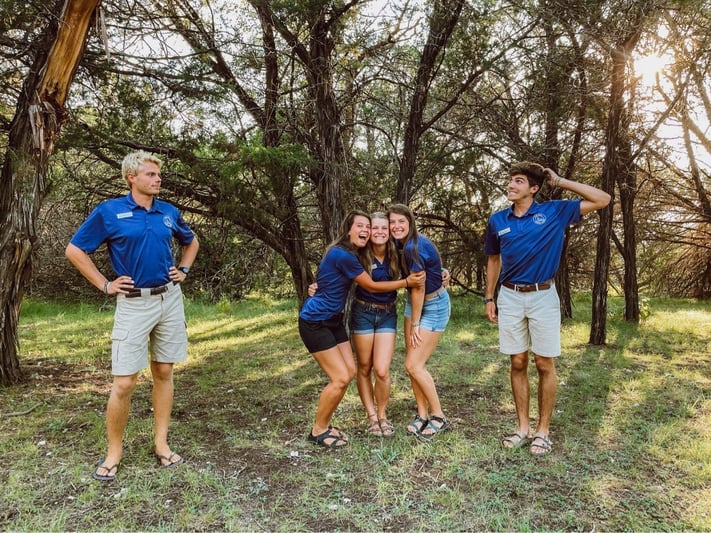 Left to right: Nathan Reiley, Allyn Sims, Rachel McCracken, Justine Van Ness, and Gabe Thomas (Summer 2021).
*Found at https://hishill.org/about/who-we-are/