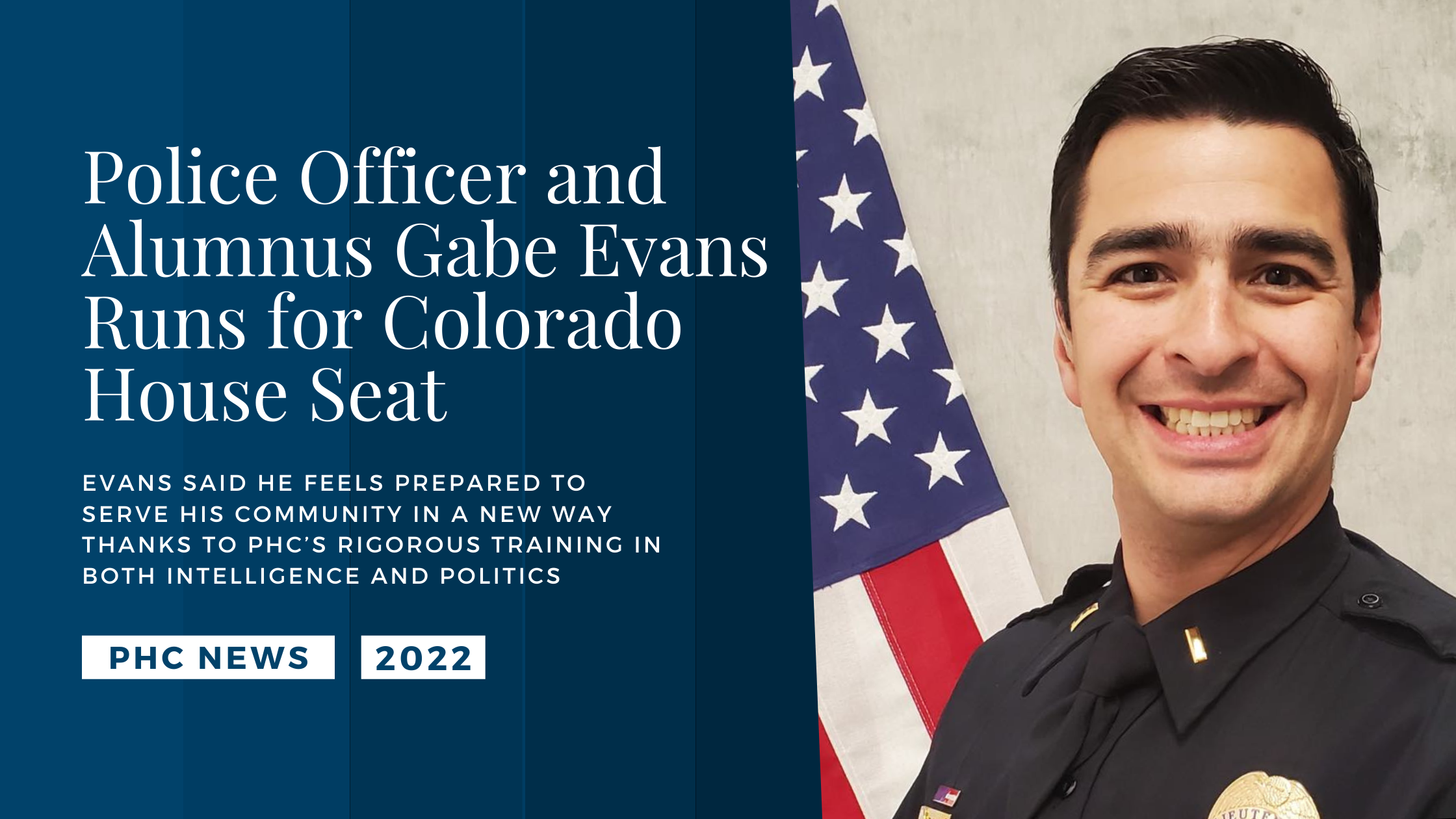 "Shots fired, Shots fired!" blared the radio. Lieutenant T. Gabriel Evans ('09) rushed to the crime scene. His crew had cornered an armed and violent felon at the local gas station. As the police inched closer to the felon's stolen vehicle, the suspect suddenly floored the gas pedal, aimed his vehicle directly at officers, and reached for the handgun in the driver's side door pocket.
Evans sped to the scene, crossing his fingers and praying for the best. Sometimes, a shoot-out ended how Evans expected, but other times, they ended with depressing results. Regardless of whether he feels unnerved, Evans is grateful to be able to do his job and honor his oath to serve the Constitution and his community.
Evans graduated from Patrick Henry College in 2009 with a B.A. in Strategic Intelligence. When an Army recruiter visited campus during his sophomore year, Evans knew God was calling him to serve the U.S. Army. He joined the George Mason University ROTC program while attending PHC, graduated from both, and joined the U.S. Army. He later became a captain in the Colorado Army National Guard where he served as a Blackhawk helicopter pilot.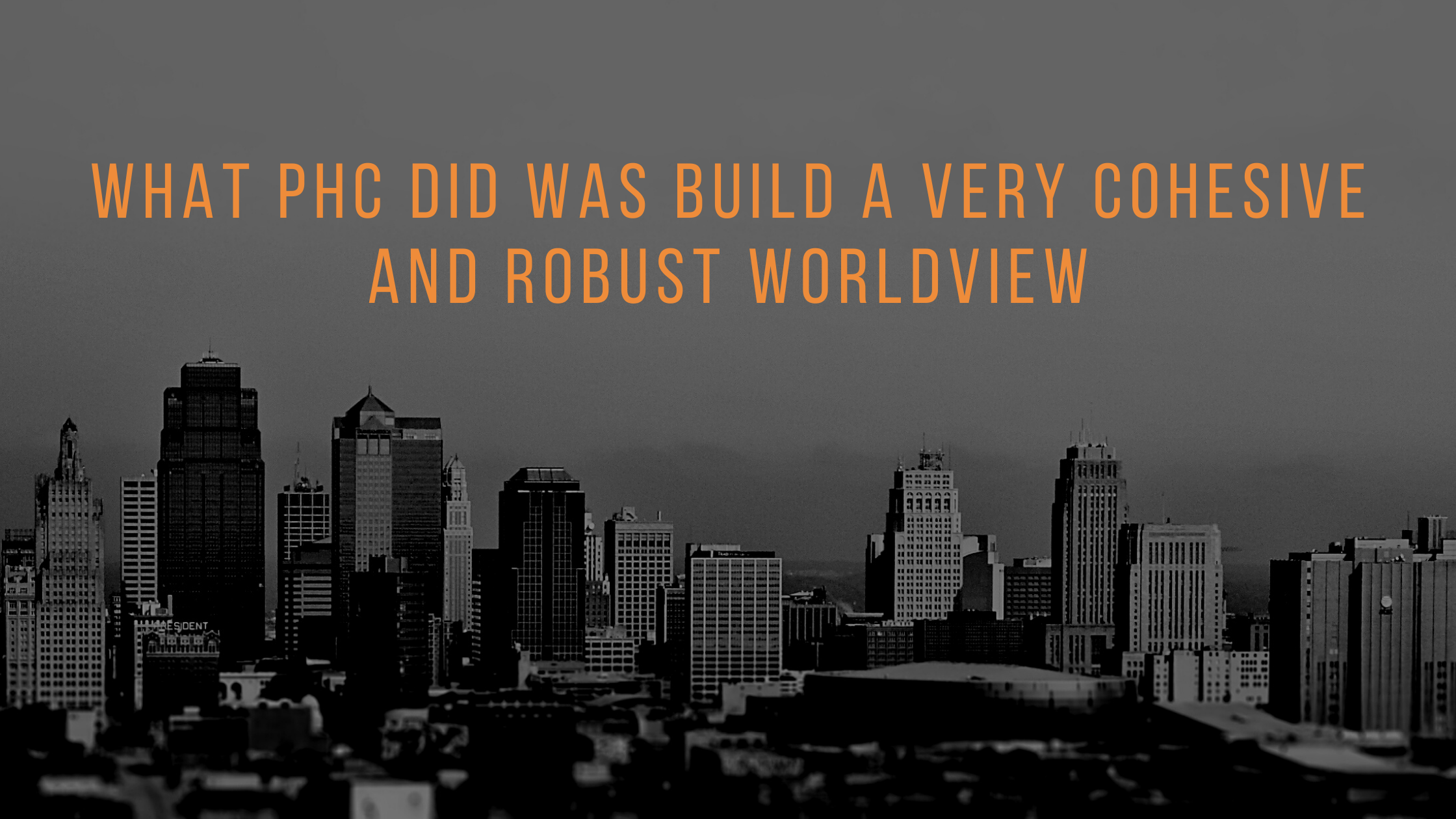 The knowledge and wisdom Evans gleaned from PHC has helped him in every career he has pursued. "What PHC did was build a very cohesive and robust worldview," Evans said.
Through his college experience, Evans said he gained a practical-application worldview and also learned how his small contributions fit into God's bigger picture. He referenced Matthew 22:39, "Thou shalt love thy neighbor as thyself," to show how he discovered that even a perceivably minor task of directing traffic showed love to the community.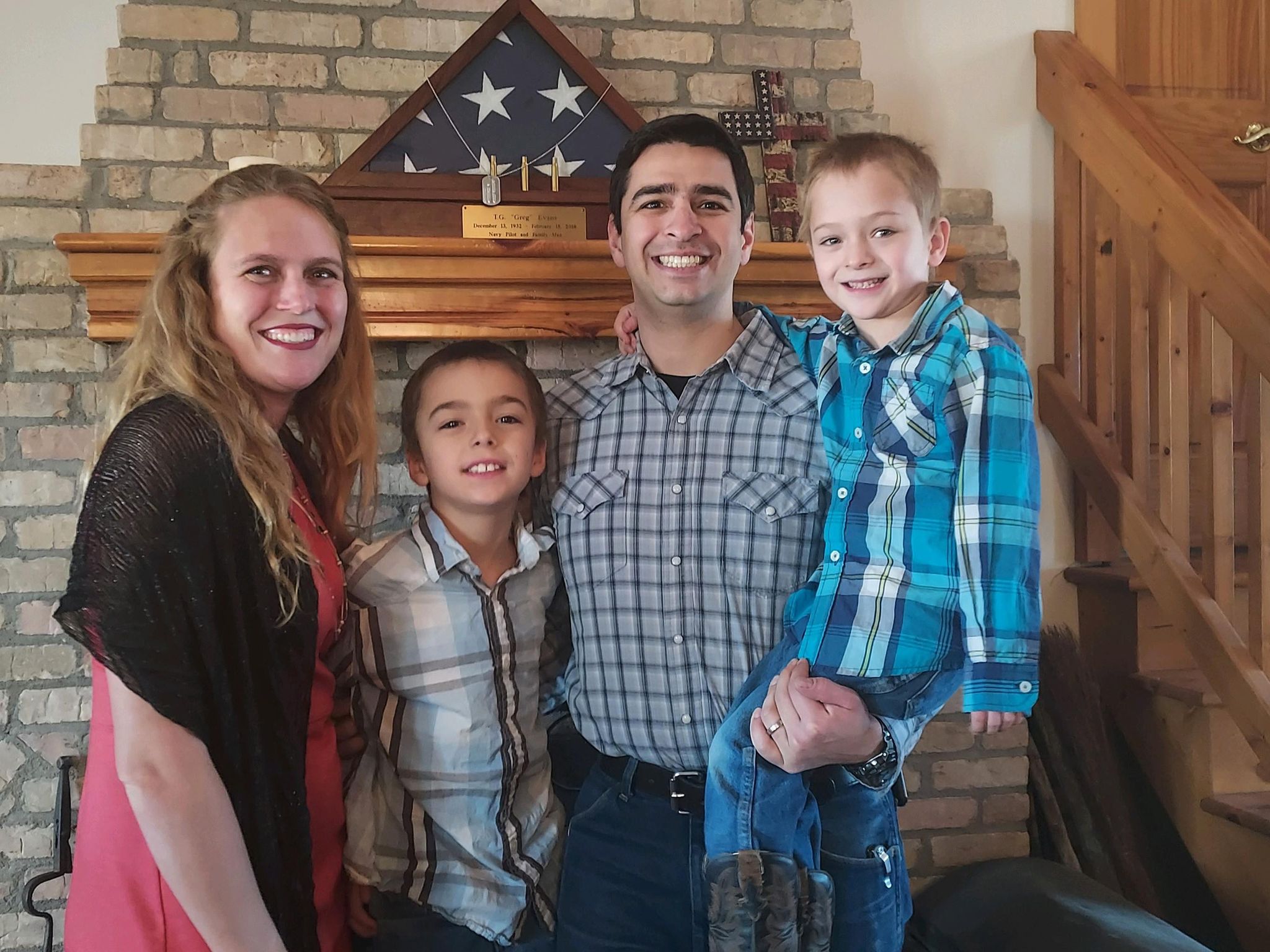 Lt. Gabe Evans and his family.
Evans began his career as a policeman in 2011. After being released from Army active duty, Evans searched for a nearby job relating to his specialty in strategic intelligence. In Colorado, however, an intelligence major does not get hired unless he has specific knowledge in space command and satellite bases. Evans was raised in Colorado and planned to raise his own family there, so relocation was not an option. Despite this setback, Evans trusted that God would provide for him and his family.
Within a couple of months, he received the call from the Arvada Police Department. "I had no idea what I was getting into," Evans said.
Eventually, Evans worked his way up in the service and achieved the title of Lieutenant. As a police lieutenant, Evans found himself constantly relying on foundational principles he learned while at PHC.
One thing he always told his team members was that they were unable to do their job well without a knowledge of history. In Dr. Mark Mitchell's Logic class and in Dr. Haynes' Presidency class, Evans learned that to govern, it is important to understand history and culture.
"The best leaders understand the broader sweep of history, culture, and religion," Evans said, whether that be on deployment to the Middle East or on the Arvada police force.
Before joining the police force, Evans had the misconception that police work was simple. He quickly learned, however, that the work is complex and interacts with every aspect of the community.
"You could spend thirty years in law enforcement and still not scratch every surface," Evans said, "You have to know a little bit about everything." He has to know all the changes the state legislature makes, know the details of the newest illegal substances, and interacts with doctors and nurses at least three times per week due to accidents and assaults.
Evans is currently running for the Colorado House District 48. He decided to change career paths and enter politics because of recently implemented leftist policies to the police force by the state of Colorado.
"I became absolutely powerless because of the woke-leaning legislation that handcuffed my ability to take care of the citizens," Evans said. As a father, a citizen, and a neighbor in the community, Evans feels obligated to ensure the safety of his town.
Recent Colorado legislation crippled the ability of law enforcement to arrest drug dealers with lethal doses of illegal narcotics such as methamphetamine and fentanyl. If a person were driving while high on the substance, caused an accident, and someone else died as a result, then Evans and other police officers would be powerless to stop it.
"I'm the one who has to pick up the dead bodies and tell their families [that] they're not coming home," Evans said solemnly.
This change in legislation pushed him to enter politics. To continue serving his community, Evans knew he must start with the law. Because of PHC's rigorous training in both intelligence and in politics, Evans said he feels prepared to undertake this new journey.
-----
PHCers come from a wide background of interests and skills, but love for Christ and dedication to excellence unite us all. Learn more about what makes Patrick Henry College unique from any other institution below: