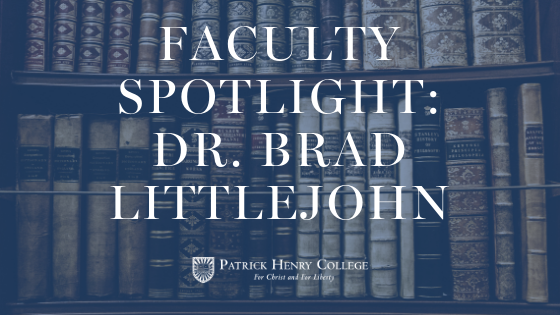 Dr. Bradford Littlejohn, visiting professor of political philosophy, will deliver this semester's Faith and Reason lecture September 18th.
Littejohn is teaching in Dr. Roberta Bayer's stead as she takes her sabbatical.
Before taking the position here at PHC, Littlejohn, born Broadus Richard Littlejohn IV, served as President of The Davenant Institute, a nonprofit that aims to edify the modern-day church by looking back to classical Protestantism.
His work at The Davenant Institute allowed him to work with scholars, helping them collaborate with others in order to best build Christ's kingdom.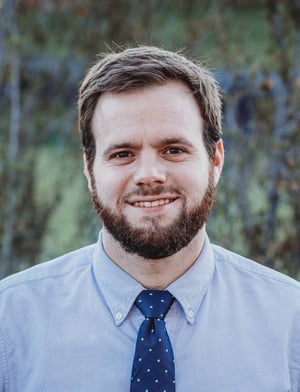 While he grew up in upstate South Carolina, he spent much of his adult life in Moscow, ID where he pursued his B.A. and M.A. at New Saint Andrews College. He worked for his Ph.D. in Edinburgh under Oliver O'Donovan. He has a deep love for philosophers Aristotle and Kierkegaard, which he was able to express when he taught Intro to Philosophy at Moody Bible Institute in Spokane, Washington. Many of his studies have been in areas similar to this, areas such as historical theology, political theology, and Christian ethics, rather than specifically in the field political theory.
He wrote his dissertation on the problem of freedom and authority in the English Reformation and the thought of English priest Richard Hooker. He will further discuss the idea of liberty in the church at the Fall 2018 Faith and Reason. Hooker has played a big part in Littlejohn's faith, as the priest's writings led Littlejohn from conservative Presbyterian to a "Hookerian brand of Reformational Anglicanism." Littlejohn lives in Lincoln, VA with his wife Rachel and three children, Soren, Pippa, and Oliver.
Littlejohn has authored the following publications (all of which are available on Amazon):
The Mercersburg Theology and the Quest for Reformed Catholicity (Pickwick, 2009)
Richard Hooker: A Companion to His Life and Work (Cascade, 2015)
The Two Kingdoms: A Guide for the Perplexed (Davenant, 2017)
The Peril and Promise of Christian Liberty: Richard Hooker, the Puritans, and Protestant Political Theology (Eerdmans, 2017)
Littlejohn says in another life he would be a meteorologist and storm-chaser.
-----