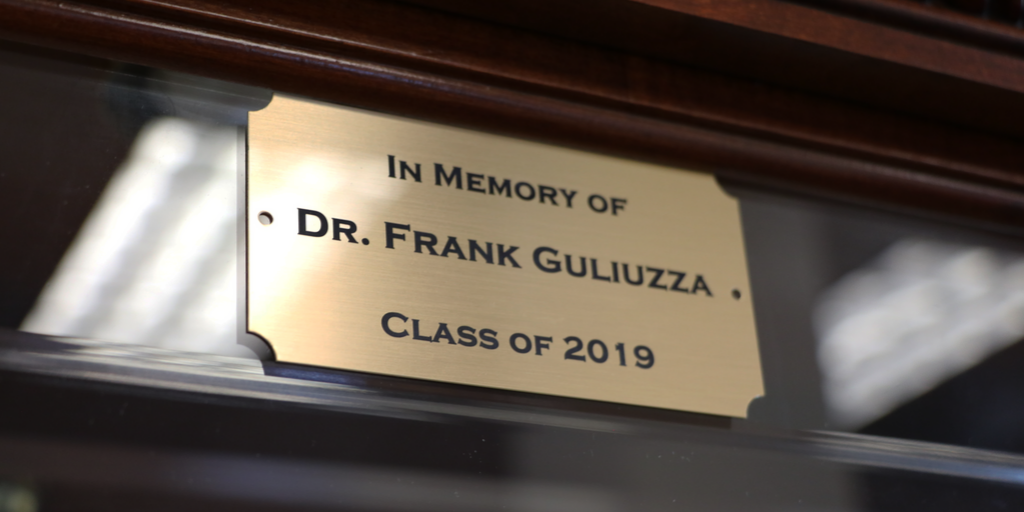 In memory of Dr. Frank Guliuzza, the class of 2019 donated a curio case to the College to display faculty's published works.
The faculty appreciation case had been a vision of Guliuzza's before his passing, so last year's graduating class took it upon themselves to make it a reality. Melissa Purnell took charge of the project by collecting donations from her classmates and selecting a case.
The case is located in the upstairs Study Center section of the library in Founder's Hall.
Among other faculty publications sits Dr. Guliuzza's Over The Wall: Protecting Religious Expression in the Public Square.
Patrick Henry College extends its deepest thanks to the graduating class of 2019 for their thoughtful gift.