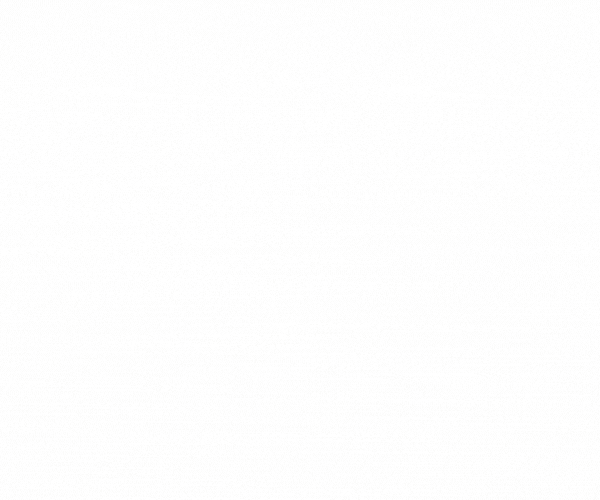 The following article has been written by civic debate coach Ryan McDonald, an adjunct professor of government at Patrick Henry College.

-------------
PHC teams shut out the competition, including several Ivy League institutions, to bring home both the gold and silver in a national civic debate competition this past weekend—a first for Patrick Henry College.

The Lafayette Debates, begun in 1824 by the Embassy of France to the United States and The George Washington University, provides an international platform for student dialogue and debate. The 2021 debates challenged U.S. students to scrutinize the following topic: "Governments should impose civil and/or criminal penalties on social media companies providing platforms for violent extremism."
PHC's Forensics Program has two outstanding national-level performances in the same season. This Civic Debate national win comes only a week after PHC's Mock Trial Team placed third overall at Mock Trial Nationals—the best PHC season ever in Mock Trial.
In the capstone moment of a successful season for PHC Debate, students Calvin Huh and Nicholas Storz won the Lafayette Debates U.S. National Championship! In an unprecedented maneuver, Patrick Henry College teams took both first and second place at this event hosted jointly by the Embassy of France to the United States and the George Washington University. Champions Calvin and Nicholas put on an impressive rhetorical display alongside Finalists Emma Shipe and Noah Farley before distinguished international panelists. The topic they debated couldn't be more timely: whether governments should hold social media companies civilly or criminally liable for violent extremist rhetoric on their platforms.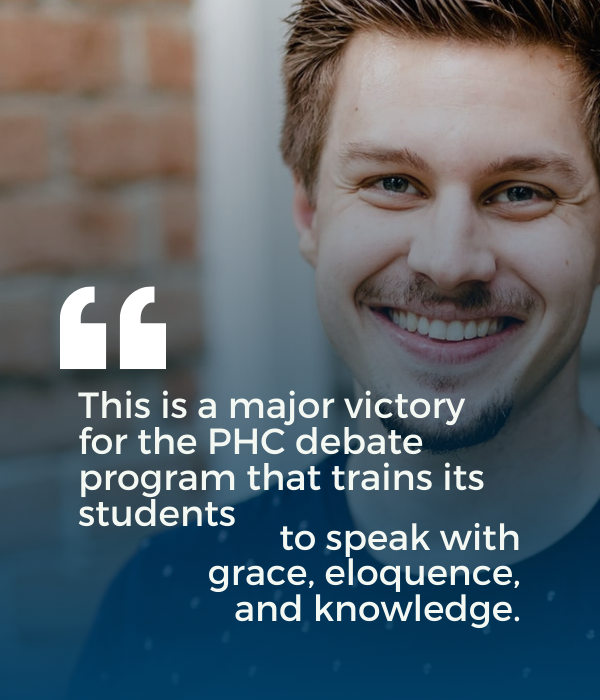 Pictured above: Ryan McDonald PHC's civic debate coach
The Lafayette Debates U.S. National Championship represents an international platform for dialogue on relevant matters of policy and culture that bear unique interest to both the United States and France. The annual event is a revival of the 1824 "Hero's Tour" of General Marquis de Lafayette and offers students in the 21st Century a chance to carry on the tradition of civil debate and refined policy presentation before international leaders. This year, carefully curated teams of highly skilled students from both U.S. and French institutes of higher education engaged in debate on the topic of tension between promoting free speech and curbing violent extremist activity. The distinguished panelists included the former attaché for Higher Education at the French Embassy, a Counterterrorism Policy Analyst for the Privacy & Civil Liberties Oversight Board, a Deputy Commandant of the Ecole de Guerre French Military Academy, and nearly a dozen other equally-qualified judges. It is an exceptionally well-run event that showcases the best research and rhetoric that higher education has to offer!
Not only did Patrick Henry College sweep first and second place at this championship tournament, but students James and Tyler Dunning were semifinalists, and students Anna Fox and Bethany Loos also made quarterfinals at the event! Overall, PHC students comprised half of all advancing students at the championship (many of whom also won individual speaker recognition).
This is a major victory for the PHC Debate program that trains its students to speak with grace, eloquence, and knowledge. PHC Debate students learn skills that propel them in their vocations, as the ability to speak confidently and persuasively is essential to advancing careers and the Gospel alike. Whether these students take their refined talents to law school, Capitol Hill, the mission field, or the public service opportunities in their own backyard, it is unquestionable that they'll make an impact for Christ and for liberty.
This year's string of victories highlights the rhetorical success of Patrick Henry College students in areas of argumentation and oratory. PHC students Thomas Keith and Emma Randall swept both first and second place at the March 2020 Transatlantic Dialogues in collaboration with a wide variety of European colleges. Then, at the IPDA National Championship event in mid-April, Noah Farley attained third place in a highly competitive bracket where more than a hundred domestic students fought for a national title. Students Isaac Winnes and Lauren Rule also made it to the elimination rounds at the IPDA event, and Isaac was the fourth most skilled speaker at the tournament. Add last fall's Novice Championship title awarded to PHC students Sarah Schmidtler and Sophia Chiado to the list and it's evident that PHC Debaters are in a league of their own.
More competitive opportunities await the PHC Debate program in the 2021-2022 academic year, and this is only the beginning of even more success that we hope to see from these students! They represent the best of what higher education has to offer and they model the leadership, eloquence, and grace that is embedded in the fabric of Patrick Henry College. Congratulations to these students for their successes!
-------------
If you want to learn to argue persuasively and to speak clearly during your college experience, there's no better school in the nation than Patrick Henry College! With a world-class forensics debate program, our students comprise the best collegiate writers, thinkers, and speakers in America. Don't believe us? We have the track record to prove it.