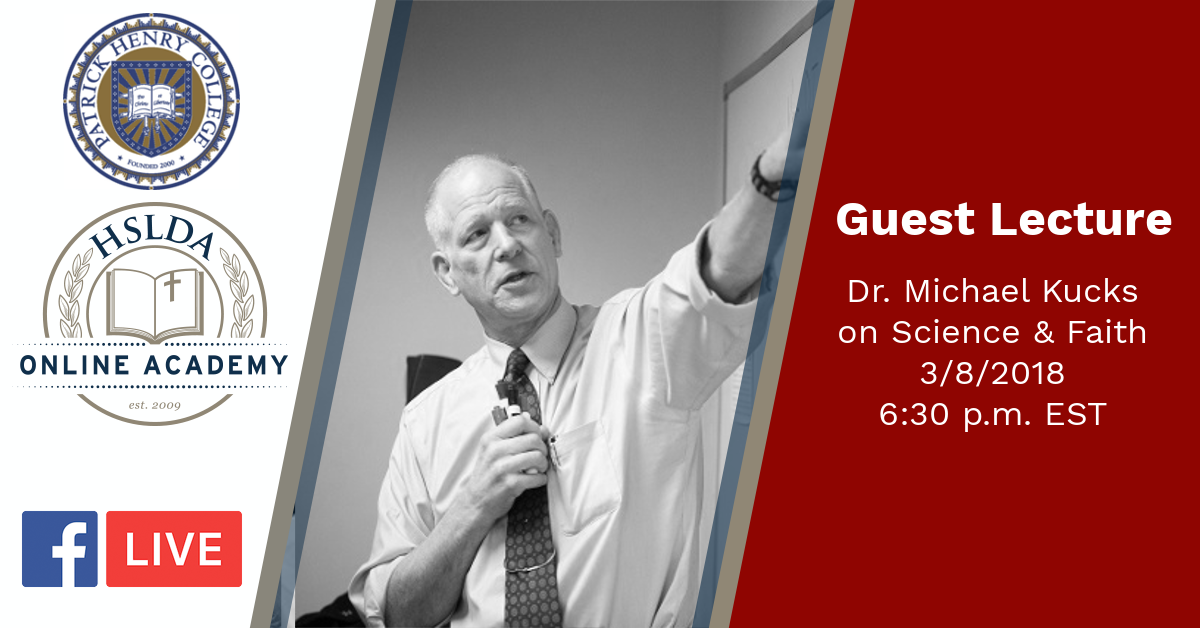 Join us on Facebook Live this spring for two lectures on the interaction between science and faith—brought to you by HSLDA Online Academy and beloved PHC faculty.
Dr. Michael Kucks, Economics & Business Analytics Program Director and Associate Professor of Physics and Mathematics at PHC, has prepared a lecture entitled, "Science and Faith: Kingdoms in Conflict?" which he will present next Thursday, March 8, at 6:30pm EST.
PHC President Jack Haye will present on April 12, at 6:30pm EST. Check back with us soon to read more details on his lecture.
This Facebook Live experience will be an opportunity for the HSLDA and PHC communities to join in learning more about God's created order, to ask quality questions, and to spur each other on toward excellence. You won't want to miss it.
All attendees will have the chance to win a $50 tuition voucher for HSLDA Online Academy. Be sure to "like" the academy's Facebook page to stay current on lecture notifications.
Feel free to direct any questions to academy@hslda.org or call (540) 338-8290.
---
To hear more lectures on similar topics, check out PHC's past Faith and Reason lectures.