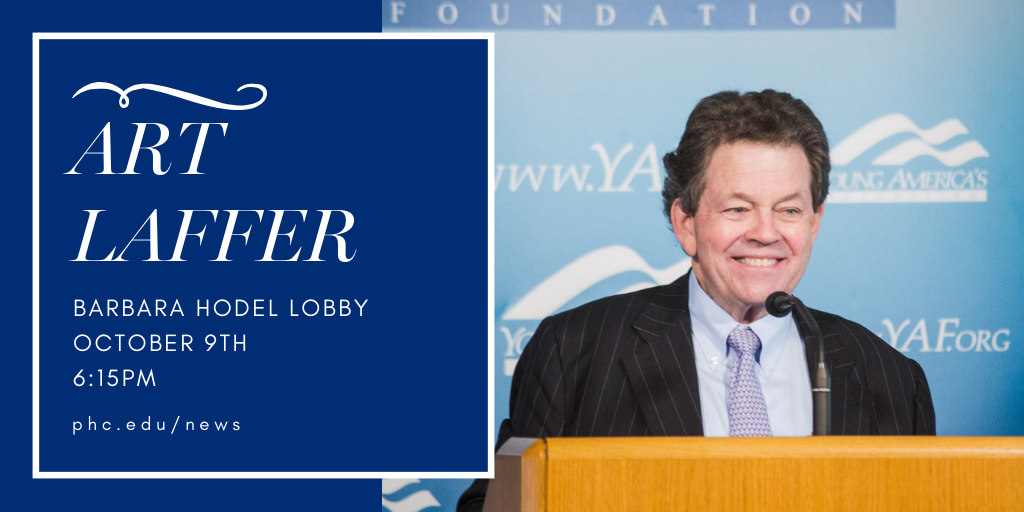 Renowned economist and Reagan adviser Art Laffer will lead a discussion on "Tumponomics" at Patrick Henry College October 9th. Click here to RSVP.
If you RSVP by October 2nd, you will be automatically considered for a backstage meet and greet with Dr. Laffer following his main address.
For many conservatives, President Trump's approach to revitalizing the U.S. economy seems paradoxical—cutting taxes and regulations on the one hand and erecting tariffs and trade barriers on the other. But what's driving Trump's economic policies and what are its long term implications for our nation? Join Reagan economic adviser and the "Father of Supply-Side Economics," Dr. Arthur Laffer, as he explores the nuts and bolts of Trumponomics and what it means for the future.
The event is sponsored by the Patrick Henry College Millennium Society and Young America's Foundation.