While Patrick Henry College may be resolutely committed to a biblical worldview, religious freedom, and free speech, they are increasingly under attack in our society. This past week, Alliance Defending Freedom, an organization led by PHC's Founder and Chancellor emeritus, Mike Farris, successfully defended those rights before the Supreme Court of the United States.
The Supreme Court ruled in favor of the Alliance Defending Freedom and Chike Uzuegbunam in an 8-1 decision on Monday night, affirming the right of students to share the Gospel of Jesus Christ on a college campus. Lower courts had declined to hear the case, so ADF appealed to the Supreme Court to ensure that colleges which ban religious speech would be held accountable for their actions.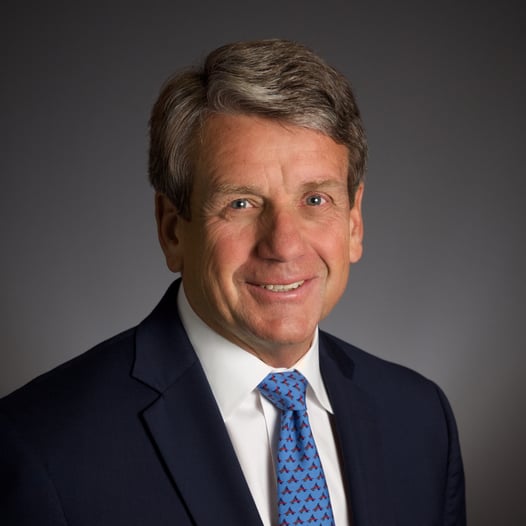 Pictured above: Mike Farris, Founder of Patrick Henry College and
president of Alliance Defending Freedom
Back in 2016, Uzuegbunam had been handing out Christian pamphlets on a designated campus "speech zone" at Georgia Gwinnett College when school officials told him to stop and took away his ID card. Someone had found his actions offensive and had reported them to college officials, which, in turn, had prompted campus police to shut him down.
"All I wanted to do was share the Gospel with other people, and they came and stopped me," Uzuegbunam told ADF in an interview.
Uzuegmunam had been prevented from speaking freely about his faith on a campus funded by the federal government, in a location specifically purposed for speech. To the team at Alliance Defending Freedom, GCC had clearly encroached on the free speech of their students. This was an open and shut first-Amendment case—or at least it should have been.
But when ADF filed suit, the College quickly backtracked and lower courts, asserting that the practice would no longer be in place, dismissed the case. Two separate times, the courts declined to hear the case. There would be no need to take the issue to the courtroom if the policies that caused them had been changed.
ADF disagreed.
The College could not be allowed to simply walk away without any repercussions. As a result, ADF appealed Uzuegbunam's case to the Supreme Court. This past week, in a decision five years in the making, the Supreme Court ruled in favor of Uzuegbunam and found GGC liable.
As of 2021, the GGC Student Code of Conduct states this in their handbook:
"Georgia Gwinnett College is committed to respecting the First Amendment rights of all individuals, including freedom of speech, freedom of expression, and the right to peaceably assemble. GGC also recognizes its responsibility to provide a secure learning environment that allows individuals enrolled at or employed by GGC ("members of the GGC community") to express their views in ways that do not disrupt the operation of the College."
Where Uzuegbunam's case isn't the first time free speech has been violated on a campus (and won't be the last), the Supreme Court's decision is a notable step in the direction of holding institutions accountable for actions and policies that diminish religious speech—even when those policies aren't actively in place.
In a statement on their website, ADF re-emphasized the significance of the decision:
"The Supreme Court has rightly affirmed that government officials should be held accountable for the injuries they cause. When public officials violate constitutional rights, it causes serious harm to the victims," the website stated. "Groups representing diverse ideological viewpoints supported our clients because the threat to our constitutionally-protected freedoms doesn't stop with free speech rights or a college campus. Officials within our public institutions shouldn't get a free pass for violating constitutional rights on campus or anywhere else."
Patrick Henry College is committed to producing leaders that will defend the First Amendment and religious liberty. Much like ADF, students are trained to legally assess and understand how an implication and interpretation of the Constitution directly impacts the freedoms of Americans like Chike Uzuegbunam. Where colleges like GGC might attempt to limit religious speech in public to a certain space at a certain time, Patrick Henry College resolutely supports an education built on an unwavering biblical worldview.


-------
Click below to learn more!