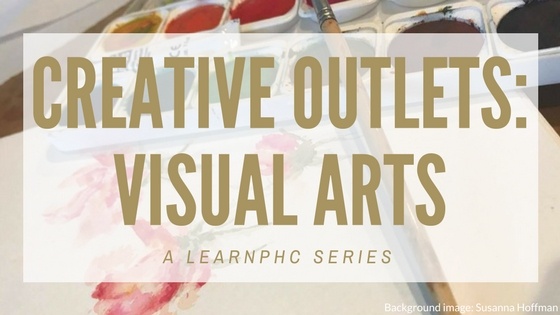 When the responsibilities of life and school start to drain them, these Patrick Henry College students reach for a paintbrush, pen, or even colorful beads to reinvigorate themselves through creativity.
PHC students Susanna Hoffman, Gabriella Johnson, Gabriel Gannage, and Adriana Von Helms shared with LearnPHC why creativity is important to them in their weekly routine.
"Creativity is important to me for the simple reason of being able to mess up, to have fun, to try something new," freshman Adriana said. "There is a freedom in creativity and art. And trying to find small ways of experiencing that freedom has been such a vital part of thriving on campus."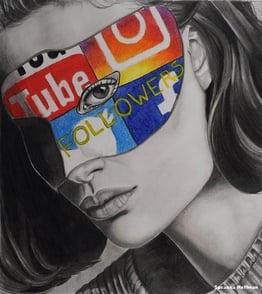 Her classmate Susanna, also a freshman, started the PHC Art Society this semester (it meets every Saturday - click here to read more). Every Saturday, a group of students gather in her dorm's common area to paint, sketch, and more.
"I started the club because any artist needs time to mentally unwind from school and stress," Susanna said. "Being creative is important because it feels like a necessary part of life. I get antsy if I don't take time to paint or draw, plus I just enjoy it. The end results are so satisfying, and I love watching myself improve."
The Advanced Placement art class she took her senior year really grew her as an artist as she created a portfolio of twelve pieces, like the one above done with colored pencil and graphite (you can find it and other artwork by Susanna on her Instagram art account, @suzhoffmanart).
Gabby Johnson, a junior, has made jewelry at the PHC Art Society meetings she's gone to. She also enjoys singing, playing guitar, and writing poetry, but jewelry is a very tangible way for her to exercise her artistic abilities.
Her necklaces are beautiful and unexpected—natural-looking gemstones adorned with wire curlicues.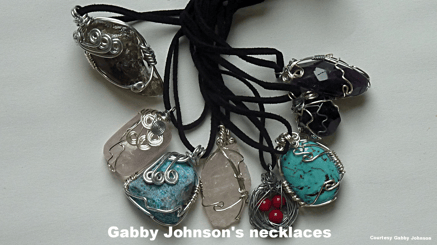 "When school seems completely out of control, one thing I can control is how the wire bends around a stone the way I want it to," she said. "Creativity helps me to see difficult situations in a different light… As I wire-wrap stones and weave beads together, I focus on a goal or vision I have in mind and learn to stick to it."
Sometimes creating art can be as simple as doodling on paper cups for PHC students (hey, paper is paper, right?).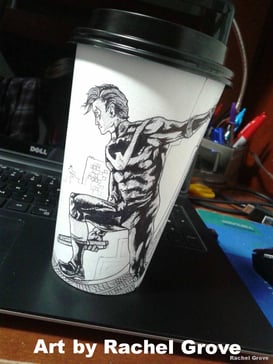 That's something freshmen Rachel Grove and Gabriel Gannage find themselves doing. Gabriel's motto is "Art finds a way."
Going to PHC Art Society meetings has been one of his favorite things about the semester.
"While television and video games are enjoyable, they don't let your mind express itself in a natural way," Gabriel said. "It's important to spend some time finding your creative outlet and expressing yourself. As I see it, everyone is creative, we just express it in different ways."
Like Gabriel, freshman Adriana is always thinking about art—even on nature walks.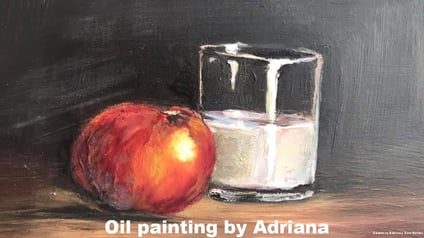 "On days where I'm not in the mood to paint, I've found hiking to be an outlet for me," she said. "I'll pick wildflowers, and bring a few bright leaves back to press in books. The nature gives me artistic inspiration, and lets me think and plan about my next piece."
Her medium of choice is watercolor paints, something she's always found relaxing.
"There is no rhyme or reason to it, the colors just blend and layer. Repeat. Blend and layer," Adriana said.
-------------------------
We hope you enjoyed this story about how PHC students flex their artistic muscles! Click the link below to read about more ways that our students use their God-given talents.