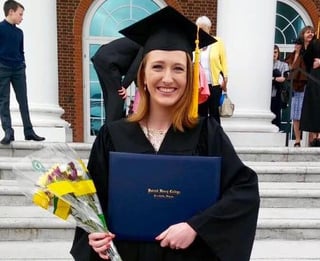 Rachael Holmes could not have imagined in her junior year of high school that door-knocking for a political candidate would have helped her land a job in local government after college. Rachael chose Patrick Henry College after her time leading groups of children and adults with Generation Joshua. PHC was an obvious choice considering her older brother already studied there. The government curriculum taught her the nuts and bolts of politics, and her degree prepared her for life after graduation. Majoring in American Politics and Policy, the college's largest government track, Rachael expanded her knowledge through several classes. Dr. Haynes' Campaigns & Elections, State & Local, and Budgeting classes all played a role in the internship she landed that turned into a full-time job.

Developing practical experience in the classroom, Rachael learned how the world around her worked. She learned about zoning a city, line-by-line budgeting, and conservative politics. She says, "If you are interested in pursuing a career in American Politics and Policy then this program will prepare you for it."
Now she works as a legislative aide in the office of the Blue Ridge District Supervisor, Tony Buffington. Her work days are filled with fielding constituent's calls, meetings, tracking social media, writing newsletters, and managing information requests about local issues.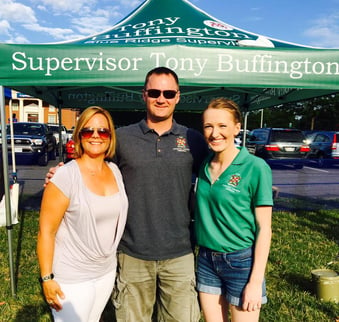 She says the core government classes at Patrick Henry laid the foundation in her mind for what government ought to be. It cannot solve all the world's problems, but dedicated elected officials can make a difference in citizens' daily lives.
While a student, she participated in the campus chapter of the College Republicans, and later became President of the club. She enjoyed organizing campus dances and cultivating long-lasting friendships. She met her future husband freshman year and they married this past June. They reside in Purcellville.
Now two more Patrick Henry students have interned in Supervisor Buffington's office, thanks to her connection. Several other alumni work in the same building in local government positions.
"I've been very well-respected in the community as a young person and a Christian. It's a testament to high standards and morals that Patrick Henry College instills," she says.
--