PHC's student body politics, like Student Senate and the race for Student Body President and Vice President, prepare students for leading in the wider world. Many PHC students dream of running national campaigns after graduation, and their participation in PHC student body politics gives them experience with polling, grassroots campaigning, social media strategy, and more.
Three teams, six people, and a plethora of campaign team members. As the April election date approaches, three tireless campaign managers are behind the three tickets who want students' vote.
Junior Keith Zimmerman accepted the position as campaign manager for candidates Christian McGuire and Sarah Geesaman in January after being offered the position last June. While he had briefly considered running himself, Keith sees himself as the implementer of the ideas rather than the man of ideas.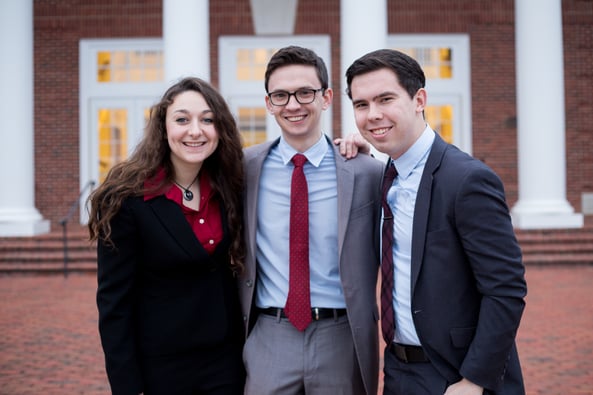 Sarah, Christian, and Keith (photo credit: Christine McDonald)
Keith sees his biggest challenge as a lack of free time that he could devote to running the campaign. He has brought volunteers including a writer and a social media manager.
"We needed them, and they wanted to help," he said.
Keith said that regardless of a McGuire/Geesaman win, their end goal is "to get the job done."
"My role has been presentation," Thetford/Hoke campaign manager Ian Frith said. Daniel Thetford and Matthew Hoke brought the sophomore in to run their campaign early on.
His job has been taking their ideas and re-working them so that they are easily communicable to the student body, Ian said.
The strategy of the Thetford/Hoke campaign according to Ian is talking with specific people in each friend group.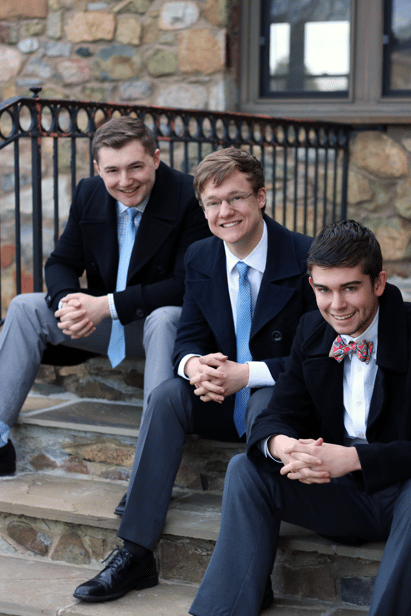 Daniel, Matt, and Ian (courtesy Ian Frith)
"I've always tried to be a bridge-builder," Ian said. While he admits that it has been difficult getting started, he thinks they have traction now.
"It's not about us," he said. "It is about what we are talking about."
Junior Meridian Paulton is co-managing William Bock and Josh Webb's campaign with Shane Roberts. While she would never want to run herself, she enjoys participating in the political process.
The primary focus of their campaign is unity and changing how people think about community by focusing on similarities rather than differences, she said.
"Reaching out individually is super important," Meridian said.
The Bock/Webb campaign took time to evaluate who would be the best representative to different individuals and who can best answer the different questions individuals have presented.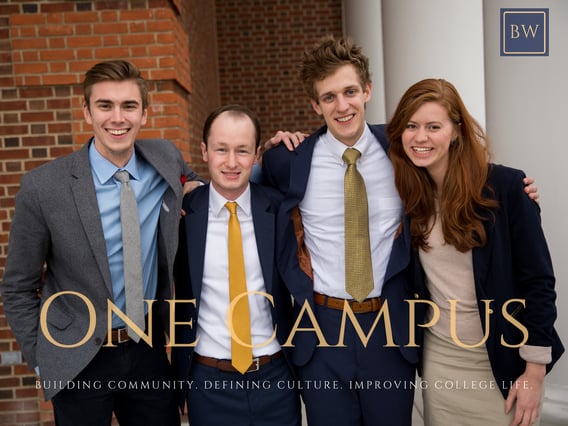 Shane, William, Josh, and Meridian (courtesy William Bock)
Meridian is surprised at the strategic nature that the race has taken.
"I've been impressed with the level of political thought that has gone into campaigning," she said.
--------------------------------------------------------------------------------
Reporting courtesy of PHC's The Herald.