Andrew and Kayla Ferguson walked into their kitchen, sat down on opposite sides of the table, and began to write. Husband and wife sat typing furiously, barely speaking, occasionally getting up for water or a snack. Morning turned to afternoon. Afternoon turned to evening.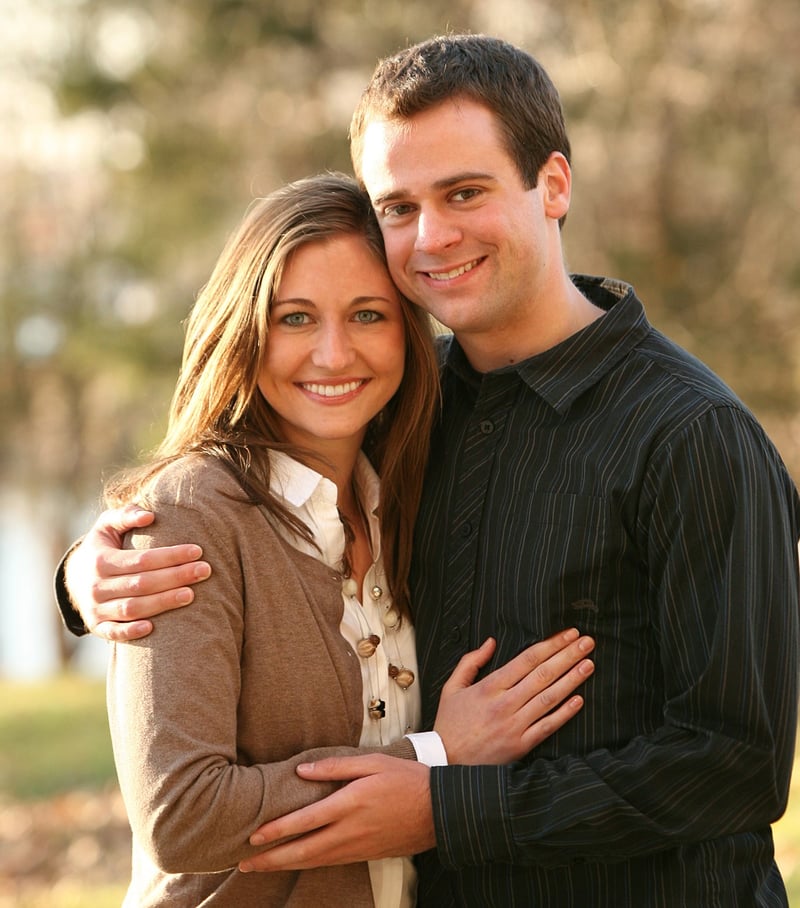 PHC grads Kayla and Andrew Ferguson
Andrew and Kayla kept typing. The 1L students had just one week to complete their submissions for the Harvard Law Review's annual writing competition.
Andrew and Kayla finished their packets and resigned themselves to months of waiting. But what if only one of them made it? How likely was it that both of them would be in the group of 46 new editors the Review adds each year? Finally, a few weeks before their 2L year started, PHC alumni and Law Review editors Evelyn Blacklock and James Nelson called Andrew and Kayla.
Both husband and wife had made the cut.
Andrew and Kayla fell in love while studying for the LSAT as PHC students. Now they are 3L students at Harvard Law School and parents to 8-month-old Michael. From applying to Harvard together just to see what would happen to starting a family in the middle of law school, the Fergusons see PHC's influence in each season of their life and are grateful for the friends, life lessons, and education their college years gave them.
"We still have our best friends from PHC that we stay in contact with a lot," Andrew said. "Kayla's friends call themselves 'The Committee' and they travel around the country to meet up… Our biggest takeaway from PHC is the people we met there whom we continue to grow up with."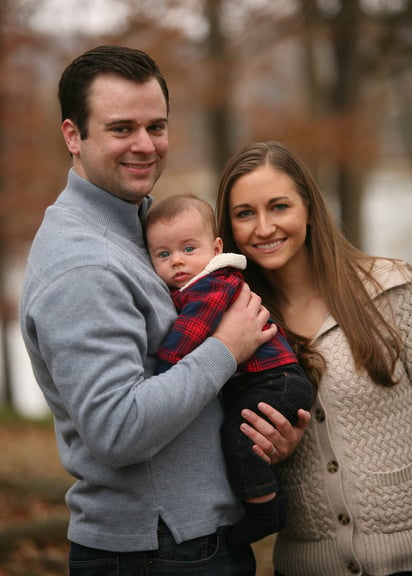 Andrew graduated with a degree in Government in 2013, and Kayla graduated with a degree in American Politics and Policy in 2014. After Harvard, Andrew will clerk on the Eighth Circuit, and Kayla on the Fifth Circuit.
Excellence in moot court was a defining part of both of their careers at PHC. Andrew and partners J.C. Cartee and Katie Tipton Montoya won the moot court national championship his junior and senior year, and Kayla and partner Blake Meadows won her senior year.
Andrew was a semifinalist in Harvard's annual Ames Moot Court Competition in fall 2016. Ames emphasizes writing more than PHC's moot court program, so not only his experiences with collegiate moot court but also PHC's emphasis on writing helped him, Andrew said.
"Numerous professors have said that we're good writers and asked if we have master's degrees, but it's just PHC," Kayla added.
Andrew and Kayla were the epitome of busy college students. Both were resident assistants as upperclassmen, and Andrew played soccer and worked campus safety while Kayla worked everywhere from admissions to the dining hall. She was also one of the early editors of the George Wythe Review, the APP major's journal focusing on domestic policy issues. Kayla and her fellow editors took the journal over from its three founding members.
"I got to see the George Wythe Review go from the brainchild stage to becoming a viable idea," she said. "Our first issue was on 8 ½ x 11 paper stapled together and stuck in the dining hall. I feel so fortunate to have seen it go from that to being professionally printed and bound as well as when we received our first Intercollegiate Studies Institute grant."
Andrew and Kayla started dating in fall 2012 -- studying for the LSAT was a good excuse to spend time together. By the time they were applying to law schools, Andrew had already popped the question, and they knew they would want to go to the same school or at least ones nearby.
"I really wanted to go to Harvard," Kayla said. "I didn't have a clear reason why except that it's Harvard. Andrew didn't think there was much likelihood that both of us would get in, but I said let's apply."
So they did. Then they both got interviews. While driving to Kayla's parents' house for Thanksgiving, Andrew got the call that he had been accepted.
They shared the news and celebrated with Kayla's family. She was filled with relief when she got the call that next morning learning that she too had been accepted to study at Harvard Law School.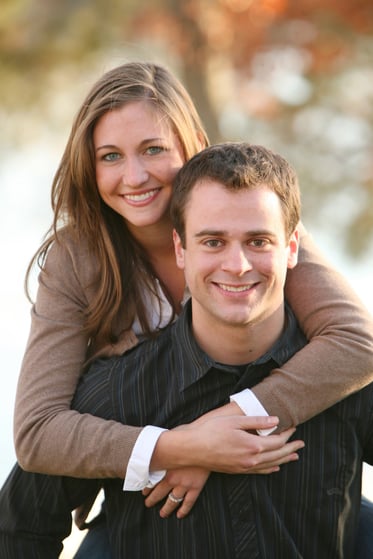 Andrew and Kayla moved to Cambridge, Massachusetts, as newlyweds in 2014. They connected with the five other PHC students also at Harvard Law, but it was still a culture shock.
"The biggest struggle was transitioning from a school like PHC where everything is taught in the context of your faith to Harvard, which is anything but," Andrew said. "We just to try to witness and be salt and light. Michael has been a great blessing. He's made our lives hectic and wonderful. It's also been kind of a way to spread the pro-life message for our classmates to interact with someone who's excited to be pregnant and is also a professional."
Kayla found out she was pregnant the fall of her 2L year. The baby's due date was right before the end of her summer job at law firm Gibson Dunn & Crutcher in the District of Columbia. Kayla and Andrew, who also worked at the firm, negotiated for an early end to their internship, giving them enough time return to Cambridge for Michael's birth.
Michael is their constant study buddy. Andrew and Kayla even bring him to the law review house.
"It's amazing how much joy a baby can spread when you bring him into a room," Kayla said. "He serves as a great distraction in meetings."
Their time in law school is drawing to a close, and Andrew and Kayla are excited for the next chapter.
"God equips us with certain gifts, and our minds enjoy and work well with the law," Andrew said. "We've been given these gifts, and that is a reason to defend those who can't defend themselves. That applies to whatever area of the law we end up working in."
-------------------------------