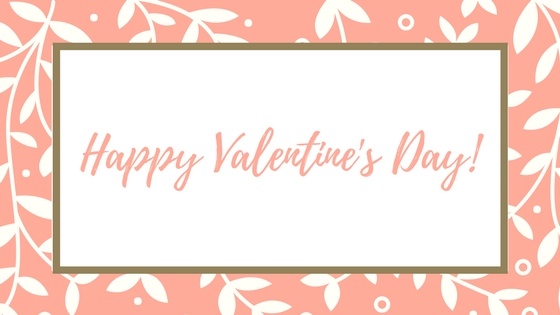 Love is a thing worth celebrating, whether or not it's Valentine's Day. Nothing else has been more enjoyed, fought for, worried about, defined, debated, promoted, described, sung about, and sacrificed for since the beginning of time. It's present in everything from a mother's tender care to an elderly couple squabbling over a pair of missing socks.
Because God-ordained marriage is one of the clearest pictures of His love, we want to celebrate the marriages and engagements that blossomed at Patrick Henry College this Valentine's Day!
Sam & Alex
Sam and Alex's first meeting wasn't actually on PHC's physical campus. Sam took a two year hiatus from college due to an illness, but continued working with PHC's Strategic Intelligence Border Security Alert program to keep her mind engaged. As a staff member, she ended up supervising Alex – who wasn't too thrilled with her organizational methods. Their relationship changed when Sam resolved to break Alex's anti-social shell and when they discovered their mutual interest in spending a 5:1 ratio of talking to playing racquetball. They enjoy any moment they can spend together, from strategizing ways to nurture incoming S.I. students to rock hopping along the Billy Goat Trail.
Mike & Katie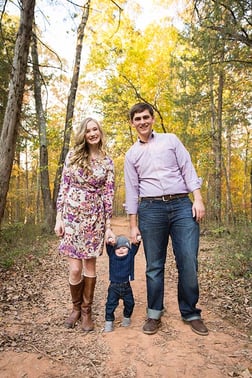 While they had hung out as friends until junior year, it wasn't until Katie asked Mike out to the Sadie Hawkins dance as a "safe" option that their relationship together took a different turn. Throughout their busy undergrad lives, Mike and Katie constantly found joy in working together and playing off of each other's strengths. From running a student body presidential campaign together to now operating a home business with their young son, Mike and Katie love discovering how to operate together as a couple. They plan on drinking coffee, exploring new towns, and cherishing their family for the rest of their lives.
Stephen & MJ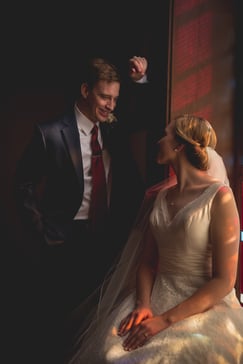 While there was no romantic attraction between the two of them until the summer of 2014, Stephen's musical skills captivated MJ's attention from the moment she heard him play in a coffee shop performance her freshman year. Their friendship turned into a more serious relationship after getting to know each other during Teen Leadership Camps. They continued to grow in love and friendship, whether it was playing NBA 2k15 during Open Dorms or working together as PHC staff. After two years of dating, they joined together in marriage in November 2016. They continue to love living life together along with their cats, Padme and Obi Wan.
Emily & Ethan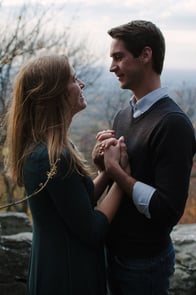 It wasn't until after they attended school for four years that Emily and Ethan realized that they should become more than "friends." After graduation, a few awkward interactions, an accidental unromantic star gazing expedition, and a few months of dating, Emily realized that she had more than a crush on his piano abilities —she wanted to spend the rest of her life with him. Come May 2017, Ethan and Emily will continue to spend their lives creating music and exploring together for the rest of their lives.
Photo Credit to Anna Clair Photography
Ashlyn & Shane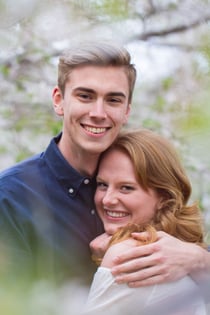 While their first meeting was not very romantic (Ashlyn turned down Shane's offer to drive her to an American Politics and Policy event), that didn't last for very long. Within a few weeks of dating, Ashlyn and Shane knew that they were in the relationship together for the long haul. From a romantic first formal date at PHC's Liberty Ball to saying "I do" at the ringing of the New Year, both Ashlyn and Shane are excited to spend life together seeking the Lord and finding out new things about each other.
---------------------
These are just five out of dozens of married alumni. Want to share your PHC love story? Feel free to do so in the comments!