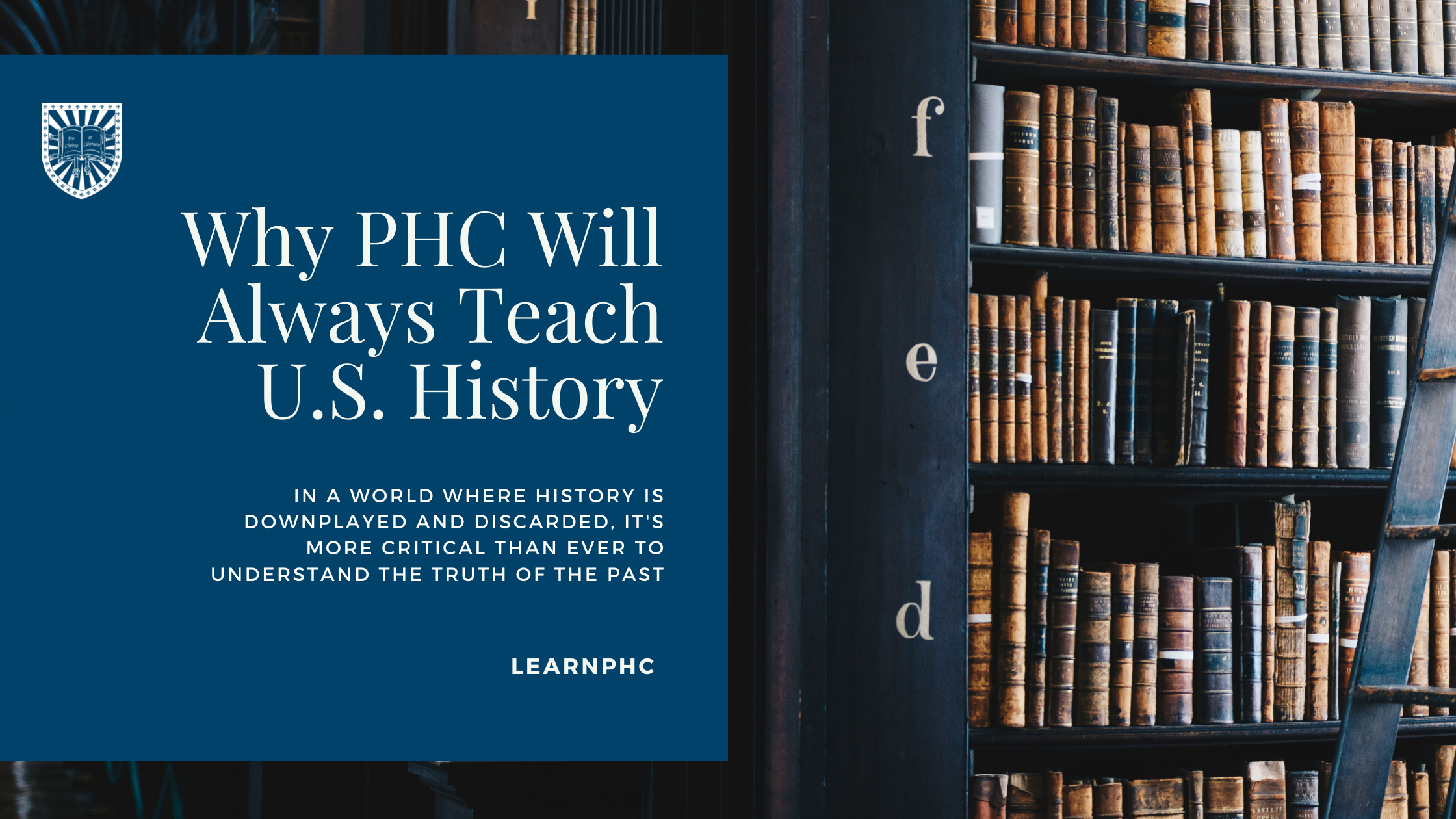 The classroom is quiet except for the scratch of pens as students thoughtfully fill out their U.S. History quiz. This is no normal quiz, however. No grade is attached. Its contents won't be analyzed to see how much a student has learned. This quiz asks how students would have acted if they were King George III during America's War for Independence. The quiz lists a series of policy decisions that King George III faced, and students rate their approval on a scale of 1 to 5.
This is one of the various lecture methods Dr. Robert Spinney, professor of History at Patrick Henry College, uses to teach History of the United States I and II. Every student is required to take these classes during their time at PHC. While these classes are renowned as some of the most rigorous in the core curriculum, Dr. Spinney's engaging lectures have made U.S. History I and II some of the most beloved, as well.
Many other colleges, however, have put American history on the backburner. According to a 2021 report released by The American Council of Trustees and Alumni, 18 of the top 25 public universities in the United States do not require extensive American history courses even for history majors.
Many in today's culture deem the bulk of U.S. history as irredeemably evil and flawed. This explains the trend of erasing the U.S. from campuses across America. Dr. Spinney warns that doing so leaves individuals "defenseless against people who want to weaponize history."
Comprehensive knowledge of U.S. history, especially for Americans and history majors, allows us to guard against those who use history for personal, ideological, or political gain. It also helps us learn how to be better people.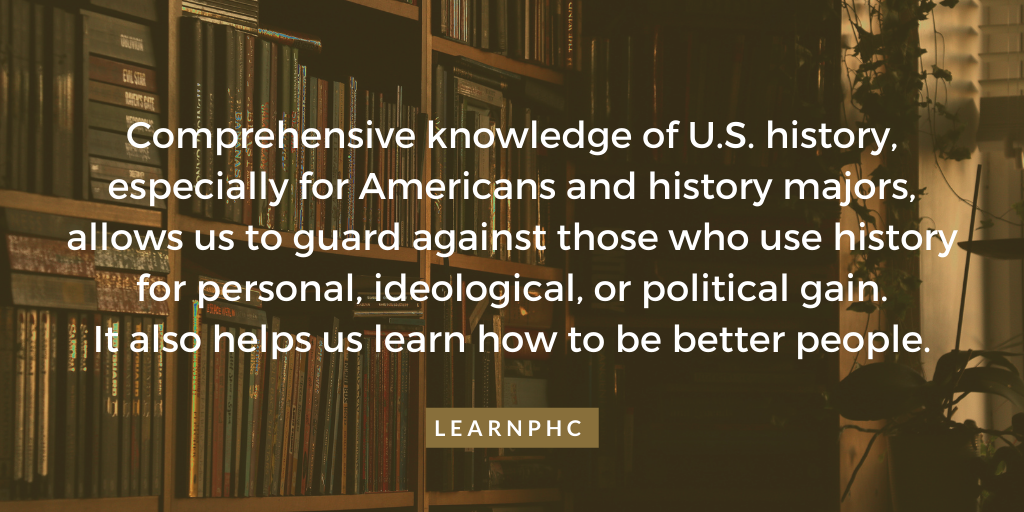 The classical model of education divides history into grammar, logic, and rhetoric. The grammar of history involves what many would call the facts, such as names, dates, and events. The logic involves discussing cause-and-effect relationships. The rhetoric is value judgments on history that carry implications for how to act in the present. PHC history classes incorporate all three to ensure that students have a true, wholistic understanding of both the events of the past and their place in the present.
Many who seek to reform the country claim that their view is validated by history. "Citizens bereft of history's grammar and logic have no way to evaluate such claims… [It is] little surprise that weaponizing history in this matter is exactly what communists and Nazis did to justify their ghastly schemes. Doing history well vaccinates a citizen against such evil," Dr. Spinney says.
Patrick Henry College is dedicated to teaching all aspects of American history—the good, the evil, and everything in between. Students are taught to look at history from a thoughtful Christian perspective as they learn to balance both grace and truth.
---
The PHC core curriculum is designed to equip graduates for lifelong learning—to teach students how to think, how to learn, and how to draw connections between various academic disciplines. Regardless of what field of work a Patrick Henry College graduate chooses, they carry with them a glimpse of a bigger picture that will help them excel wherever they may go.
Learn more about why a classical core curriculum is so important below: