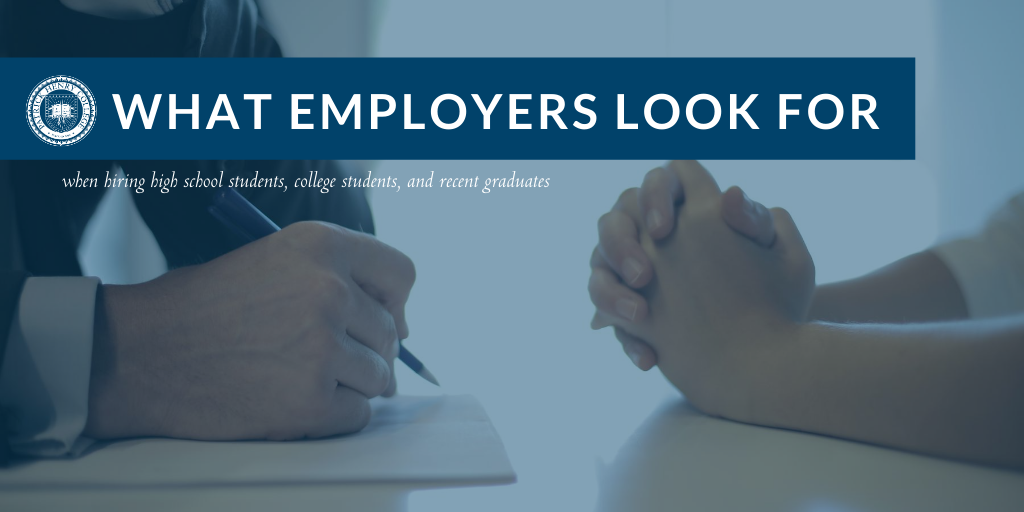 Getting a job in high school, college, or as a recent graduate can be tough. It can feel overwhelming to send in application after application without knowing what employers are looking for.
Executive Vice President Howard Schmidt has worked for a variety of major companies throughout his career, in addition to having significant experience in business executive positions. He has some advice and insights to share about what employers are looking for from young people.
What Employers Want
"Being a team player is critical," Schmidt said. The ability to get along with a wide variety of personalities while also being able to accomplish a common goal is high on employers' lists.
Schmidt also advocates for being someone who is responsible, "Someone who 'owns' the task and the outcome." Being able to take responsibility for something is crucial to the success of any business enterprise.
Employers are also looking for someone who is "intelligent, has excellent follow up skills and strong self-awareness, has an excellent presence and oratory abilities, is hungry and motivated to get the job done right no matter how small or insignificant," according to Schmidt.
How High School and College Students Can Be Prepared
Work as hard as possible to cultivate strong critical thinking and problem-solving skills. Whether that be through classes or internships, "strong rational thinking," is important to develop, according to Schmidt.
Work on communication. Schmidt recommends having strong speaking and writing skills. Being able to do this means that you can communicate in the company as well as draw in customers outside it. Forensics activities and rigorous academics help cultivate communication skills.
"Broad preparation is better than narrow," Schmidt said. Don't feel the pressure to specialize just yet, get as much exposure and experience in a wide variety of fields as possible. "Extra activities outside of classroom are critical: sports, forensics, learning classes in PowerPoint or Excel," he said.
How Recent Graduates Can Be Prepared
Have a servant's heart. "Everyone needs to keep in mind that you normally start at the 'bottom' of an organization. Your main purpose in any job is to serve, and starting with the simplest tasks and being faithful without complaining is key," Schmidt recommends.
Don't walk into a job feeling entitled because of your education or experience. Realize that you have a lot to learn and approach the job willing to improve and develop your skills. Having the humility to be a servant in the workplace is very important, according to Schmidt.
"Don't think short term," Schmidt said. "Try to find a role that will lead to where you want to be in ten years."
PHC endeavors to prepare students with a broad range of exposure to a wide variety of subjects. Few schools can rival the breadth and challenges of PHC's classical core. "We have seen our graduates go on and be engineers, doctors, lawyers, entrepreneurs. The sky is the limit and 'all things are possible to those who love the Lord and are called according to His purpose,'" Schmidt said.
In addition, Schmidt has some general advice for any young adult looking to land a job:
"Don't be afraid to reach out and utilize relationships God has already given you: parents, friends, faculty and especially alumni."
"Trust the Lord – do your part and be faithful but ultimately this is in God's hands."
"Apply early and to many locations. Do not take your college procrastination skills into the work force with you."
"Remember you are first and foremost a servant. Companies are not looking for your vast knowledge, experience and ideas. They have plenty. They are looking for you to be able to execute what they want. Earn your spot at the table."
______
Want to be the first to get similar helpful hints? Subscribe to LearnPHC!