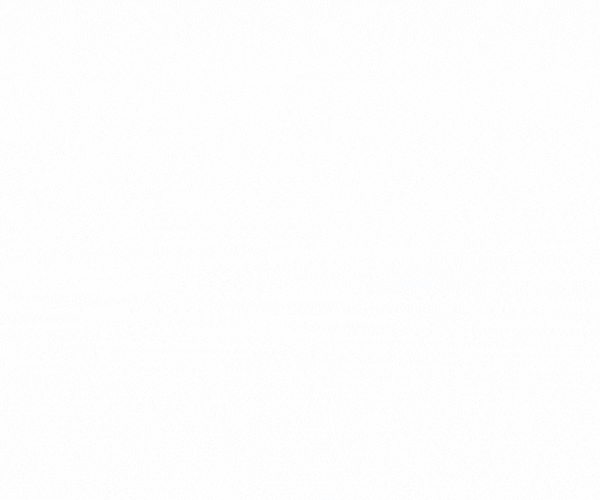 Cole Reynolds describes how PHC's values have shaped his life, education, and career opportunities.
Cole Reynolds is a senior at PHC who is studying Government and American Politics and Policy. As a student, Cole is receiving an education shaped by PHC's values.
Those values were evident right from the start.
"The [admissions office] treated my family and I with love and compassion during the whole process," Cole said. "My house flooded during Hurricane Harvey the day before my senior year of high school started, and the way PHC's staff embraced me and my family was unlike any other school."
The Admissions Office makes a point of getting to know every prospective student, and praying for them when they are struggling.
PHC's three distinctives—high academic rigor, fidelity to the spirit of the American founding, and unwavering biblical worldview—all significantly impacted Cole during his time here.
"When I visited campus, engaged with the community, and interacted with the professors, I understood why PHC was so special," Cole said.
"I saw that the school was actually dedicated to its distinctives and that I would be challenged to grow academically, professionally, and spiritually here." All three distinctives have shaped Cole's education and his spiritual development at the school, especially when speaking to faculty and interacting in class discussions.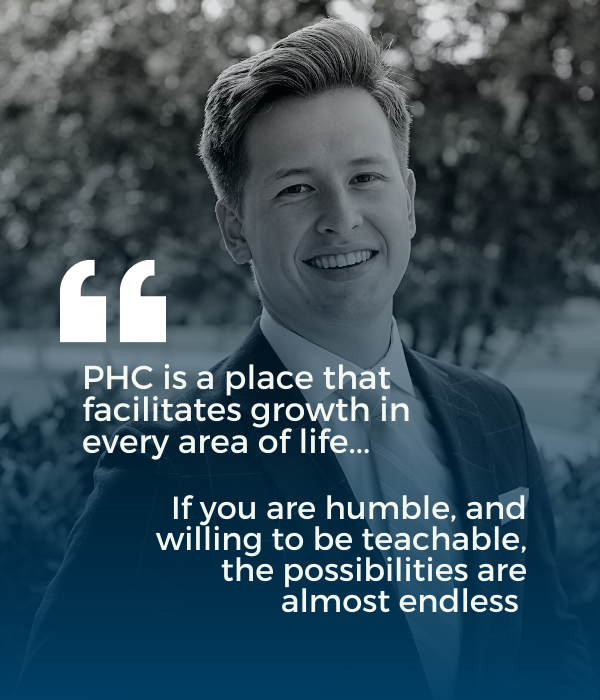 When Cole toured the school, he gained a more accurate picture of the academic workload and what life at PHC would be like for him as a student. Visiting classes and talking with the faculty, such as Dr. Michael Haynes, Professor of Government, gave him a clear idea of all the Government connections that would be available to Cole if he chose to attend PHC.
"The curricular, co-curricular, and professional opportunities [Haynes] described were very attractive to me," Cole said, "and demonstrated that PHC not only does the academic part of education well, but it also understands that the practical application and value is tremendously important."
While the 63-credit core curriculum showed Cole that he could understand and deeply study philosophy, theology, political theory, history, and literature, the one-of-a-kind internships gave him the practical experience that would propel him into job opportunities after graduation.
For Cole, PHC's dedication to the classical liberal arts model focuses on the flourishing of the soul.
"I have been able to engage with deep and important ideas which have helped me appreciate the truth, broaden my perspective, and understand the importance of vocation and calling," Cole said. "This pursuit of wisdom and truth really unites the student body. I think Proverbs 27:17 perfectly describes the student body: iron sharpens iron. We get to interact not only with brilliant faculty, but with other talented and sharp students who are equally as dedicated to understanding truth and following God's call on their lives. This community not only encourages you by giving you comrades to run the race with, but also challenges you to always be growing."
There is one story that is indicative of the culture and community at PHC for Cole. Last summer, Cole went out for coffee with an alumni who had been a senior when Cole was a freshman a few years ago. Both Cole and the alumni were interning in Washington, D.C., and when they met for coffee that summer, they talked about everything: PHC, jobs, literature, recent Supreme Court decisions, life at law school, what post-grad life is like, how married life was (the alumni had been married for a year at that point). "I think this story encapsulates PHC for many reasons," Cole said. "First, this alumni had been open enough to invest in me when I was a freshman and he was a senior. Second, as an alumni he has stayed connected with many people from PHC and still invests in those who are on campus. Third, the discussions we have with other PHCers are almost always deep, rich, and encouraging. And finally, it was really cool to see where we both were [working] professionally and the opportunities God had given us through PHC." Upperclassmen invest their time into underclassmen at PHC, regardless of class or age difference. "PHC is a place that facilitates growth, in every area of life," Cole said. "If you are humble, and willing to be teachable, the possibilities are almost endless. I have never been disappointed by the opportunities I have received at PHC."