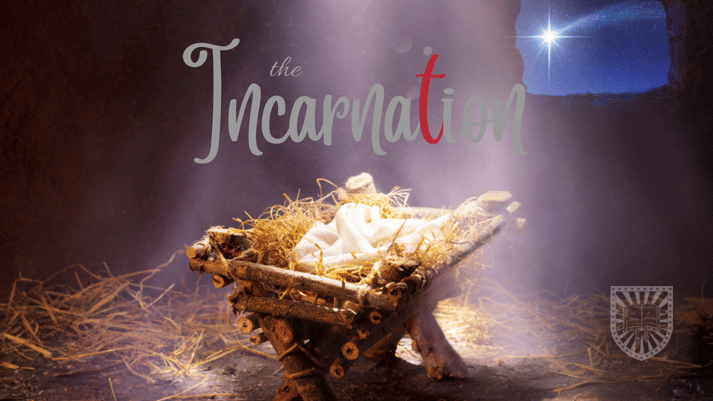 Have you ever paused to consider what it might have been like to await the coming of Immanuel? Even more than Christ being with us, have you ever pondered what it means for Christ to indwell the hearts of His people? Keep reading...
It's hard to wrap our heads around the fact that this little baby, whose birth is celebrated at Christmastime, is the same person who would lay his life down and be crucified on a cross 33 years later. Jesus' birth was a step—an important step—in God's plan of redemption. Through this plan, God would become man, Emmanuel, God with us. It was Christ's "Secret Ambition" (thank you, Michael W. Smith). And in "God's secret rescue plan" (thank you Sally Lloyd-Jones), Jesus—Yeshua (our "Joshua")—would save his people from their sins.
Possibly an even bigger mystery is that this Christ now indwells His people—the true Israel, the holy Church of God—through the Holy Spirit.
Christ's incarnation was crucial in bringing about this plan for salvation. In order to qualify as the Savior who could atone for mankind's sin, the Savior would need to be fully God and fully man. Theologian Bob Deffinbaugh put it this way: "'Apart from the shedding of blood there is no remission of sins' (Heb. 9:22), and apart from a human body, there could be no shedding of blood (cf. Heb. 10:5-10)."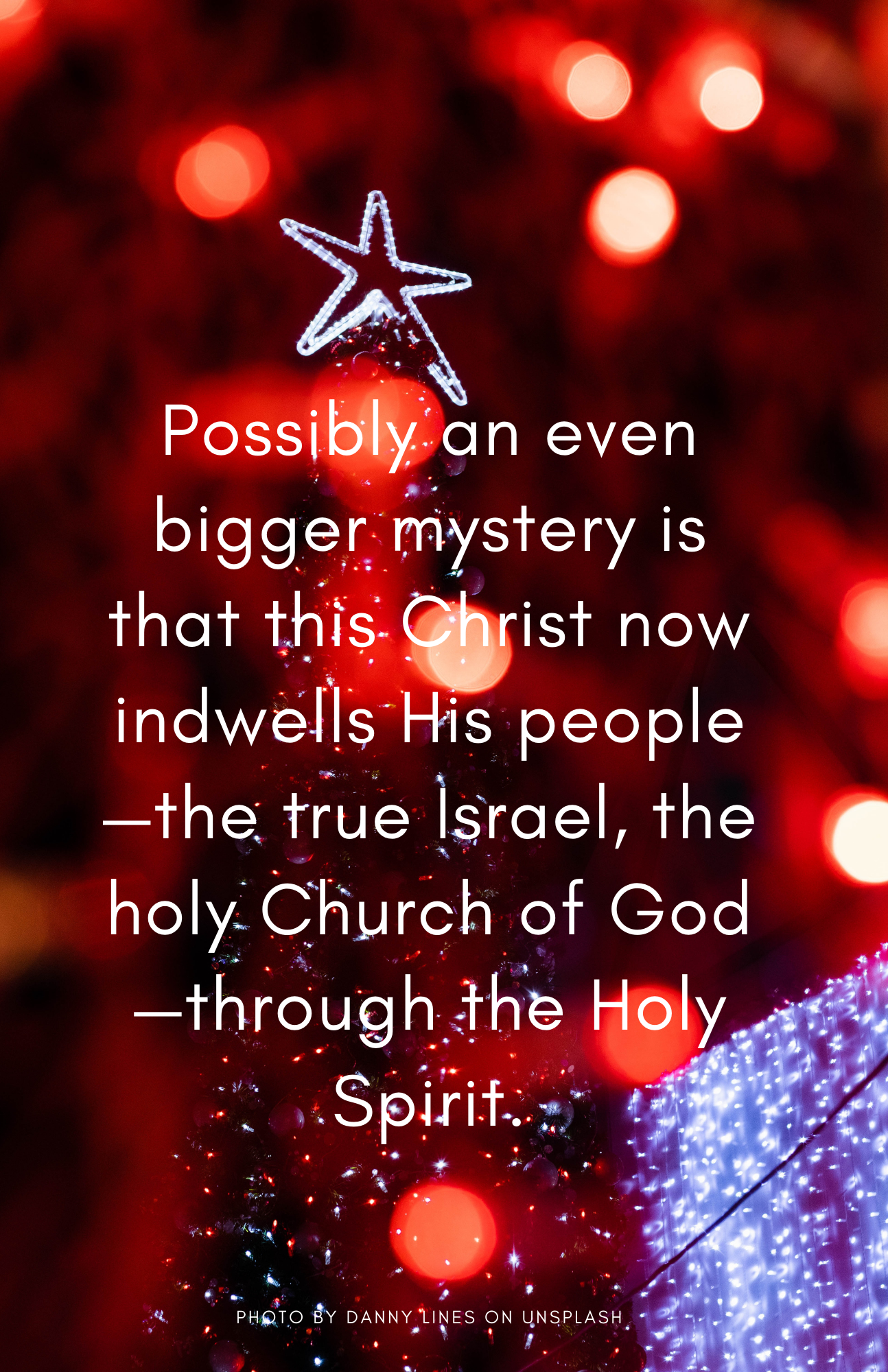 Wesley's famous hymn, "Hark! the Herald Angels Sing," is brimming with theological richness about God's nature. Remember the line, "Veiled in flesh the Godhead see; hail th'incarnate Deity, pleased with us in flesh to dwell, Jesus, our Immanuel?" What is meant by, "veiled in flesh the Godhead see?" It simply means:
Come and see God, in the person of Jesus!
"Oh, that each one of us might truly say, 'Unto me is Jesus born!' If I truly believe in Him, Christ is born unto me, and I may be as sure of it as if an angel announced it personally to me, since the Scripture assures me that, if I believe in Jesus, He is mine, and I am His, and through union with Him I become a partaker in His everlasting life, and in all that He has," said Charles Spurgeon.
The coming of Christ changed the course of human history. At the Advent, God was with us physically. He dwelt among humankind. Far more important than that, however, is that by grace through faith in Jesus' obedience to death, and resurrection that follows, God is with us through the Holy Spirit and a personal relationship with Him. The incarnate God now richly dwells in the people that He loves.
Indeed, Christ has come to us.
He abides with us. He has been born in us today!
--
Click the image below to celebrate a traditional Christmas worship service at PHC called Lessons & Carols.