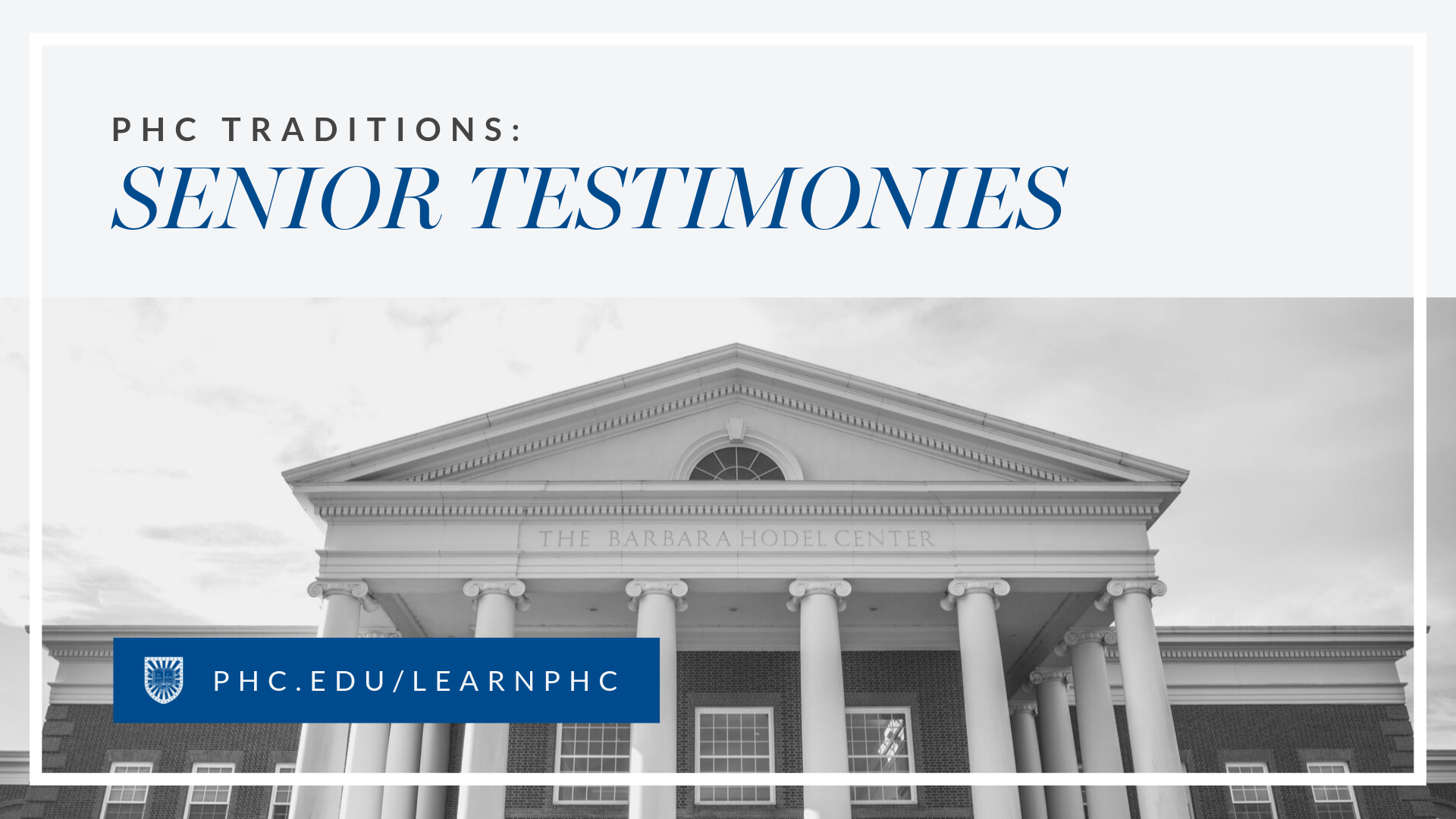 Senior Testimonies are a long-standing tradition at PHC. Come the end of each semester, seniors who expect to graduate that term stand before the students and faculty gathered for chapel. They share their experiences leading up to and through their time at PHC, and they express how they've grown in their walk with Christ.
Before giving their testimonies, seniors meet one-on-one with President Jack Haye. In this meeting, Haye discusses with students what a senior testimony should look like. He also asks about each senior's plans for the future and for their thoughts on how PHC might be able to grow. Of course, he then takes a moment to pray for them as well.
Senior testimonies were designed to give upperclassmen an opportunity to encourage and uplift their peers. It also gives them an opportunity to thoughtfully reflect on their own journey. For Christians, giving a testimony means sharing a personal experience or set of experiences in which you saw Christ working. It's often an incredibly personal act, but also a very powerful one. The idea of Senior Testimonies is to encourage students to take part in this practice and put it in the context of their time at PHC, so that others may relate.
In the meetings, President Haye encourages seniors to ask themselves three questions before preparing their testimony:
How have I seen growth in my relationship with Christ?

What do I have to say that will encourage other students?

Who has helped me grow that I might want to thank?
With these questions in mind, seniors may thoughtfully address the rest of the student body.
-----
Read more about students spiritual life and how the school works to cultivate strong and thoughtful relationships with Christ.