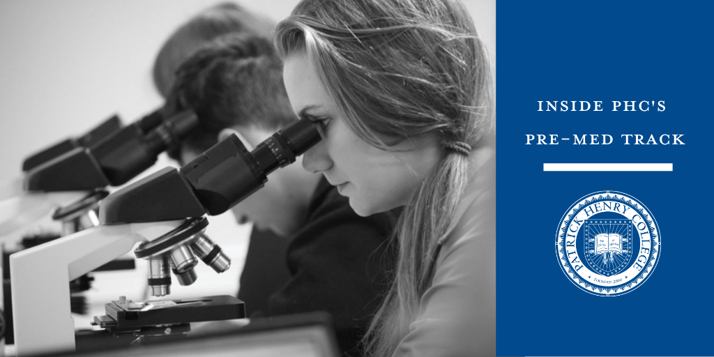 PHC launched its Pre-Med track to the Environmental Science & Stewardship Major, and it has become a beneficial option for students. It has the unique benefit of incorporating a strong foundation in the liberal arts with an in-depth study of science.
But what is the new track like? Junior Peter Kim is experiencing the benefits of the Pre-Med track first-hand. Take a look at what he has to say...
(Questions edited for clarity.)
What have you appreciated most about Pre-Med?
"What the Pre-Med track enables me to do is to take care of major prerequisite courses medical schools are looking for in their applicants. Taking these classes also helps me indirectly prepare for the MCAT, which is the medical school entrance exam. Above anything else, I am grateful. The Pre-Med track is just one more way God has been good to me. I felt a calling to PHC, as well as to the field of medicine, and it is because of the Pre-Med track that I didn't have to compromise."
What branch of medicine are you interested in?
"All I know for certain is that I want to work in pediatrics. Where exactly in pediatrics, I have not figured out. Last summer, I had the opportunity to intern at a children's hospital in Orange County, where I had some exposure to a number of different specialties. A few that interested me were oncology (tumors), neonatology (newborns), and neurology (nervous system), but as of right now there is nothing I am set on."
How is PHC equipping you for that?
"Being able to take these classes at PHC has been nothing less than a blessing. I have been blessed with the opportunity to pursue an education in the liberal arts at PHC, while also answering a calling to the medical field. There is really little else I could ask for from an education standpoint. I get to study both the humanities and the sciences simultaneously at the school I wanted to attend. It is my desire to use my education here at PHC and allow it to inform my approach to medicine."
What is the biggest lesson you've learned in your time at PHC?
"The greatest lesson God is teaching me is that this life is not my own. His grace continues to overcome my countless shortcomings. I truly believe God is at work in this school, and I am grateful and proud to be a part of it. It is my prayer that the Pre-Med track would continue to enable students like me to giver their lives as an offering which pleases Him, and that it will never be our will, but His."
---
Learn more about PHC's Pre-Med program here: