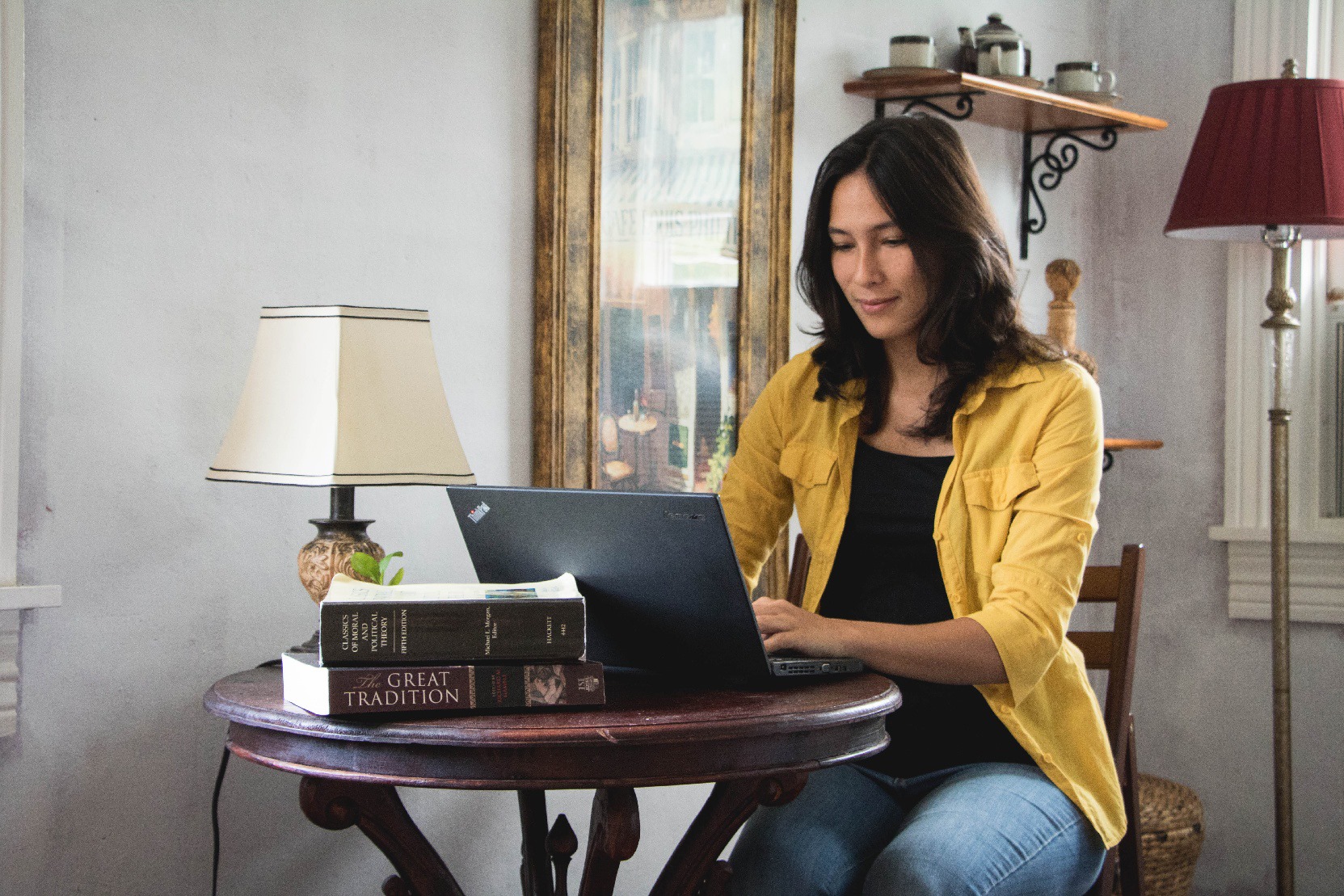 If you're in high school and looking for a way to a) utilize your time well, b) prepare academically for college, and c) save money, then hear from these folks who had the same idea. Read the testimonies of several students who took online courses in high school and greatly benefitted from it. Many have since graduated college, and they say PHC's Distance-Learning program is the right way to start! Do your future self a favor and consider taking college-level classes in high school that will prepare you for later!

On transitioning from high school to college:
Academically, I was fully prepared for campus life and I actually found the in-person classes easier in their workload. I was able to complete my work quickly, staying on track, and only once turning in a late assignment (which I had completed, but forgot to turn in). Following the syllabus schedule was easy after taking DL because I knew to look thoroughly at all of my syllabi to find the potential troublesome times and work ahead.
Aaron Mackey, Class of 2015

On learning responsibility:
My first online class I took was one of the first classes that required me to exercise full independence as to what I needed to do. It's not like the Professor had "office hours" where I could go talk with him, and email can only do so much. So I had to learn a great deal of autonomy and responsibility.
Lanson Hoopai, Class of 2016

On the value of distance-learning courses:
Distance Learning prepared me for what a college class looks like and how to handle deadlines and papers. Although I had a rigorous high school curriculum, there is really nothing that can prepare you for college except taking college classes. I still to this day use tips and guidelines taught to me in my online class (for a practical example, the professor gave us a tool for writing thesis statements that I use for every paper that I write). I am sure that you get the same treatment and tips on campus, but coming to campus with the tools already in place allowed for a smoother and calmer transition.
Jason Long, Class of 2017

On completing college credits:
It was a strong way to improve my high school experience and prepare me for college. There are definitely additional considerations to think through if you are doing it instead of coming to college… Being able to focus on a particular class and knock it out is very helpful when you are living in an academically tough environment.
Willie Deutsch, Class of 2011

On preparing for campus life:
The main ways DL prepared me for campus life was the way it prepared me for both the intellectual environment and class workloads. DL classes, through discussion boards and online lectures, are a good introduction for the sorts of intellectual discussion I would have both in classrooms and in day-to-day. DL courses also presented the same sort of workload that a class on campus would.
Chad Bond, Class of 2016
On the flexibility:
My favorite part of being a DL student was the flexibility that came with online studies. Apart from the few dedicated class times (which were usually in the evening – this allowed for me to work and do other school during the day), the DL classes were self-taught and you had the ability to change your workload based upon your personal schedule.
Jason Long, Class of 2017

On learning valuable skills:
After my dad read my final paper for College Level Writing Skills, he said my writing had gotten significantly better since beginning the course. The hard work was so worth the improvement!
David Fullerton, Class of 2016

On making friends:
I definitely made quite a few friends through DL. While DL doesn't facilitate the same sort of deep bonds that living together with people on campus does, it does give you an opportunity to get to know people before you move on campus with them. I still consider several of my old DL classmates to be close friends. There was definitely a sense of community among DL students. We came to get to know each other over time as we interacted in a variety of ways. We had a Facebook group and kept in touch even outside of DL. It was great coming on campus and already having friends.
Chad Bond, Class of 2016
Stay tuned for a webinar in the next few days about distance learning courses. We'll answer all your questions!