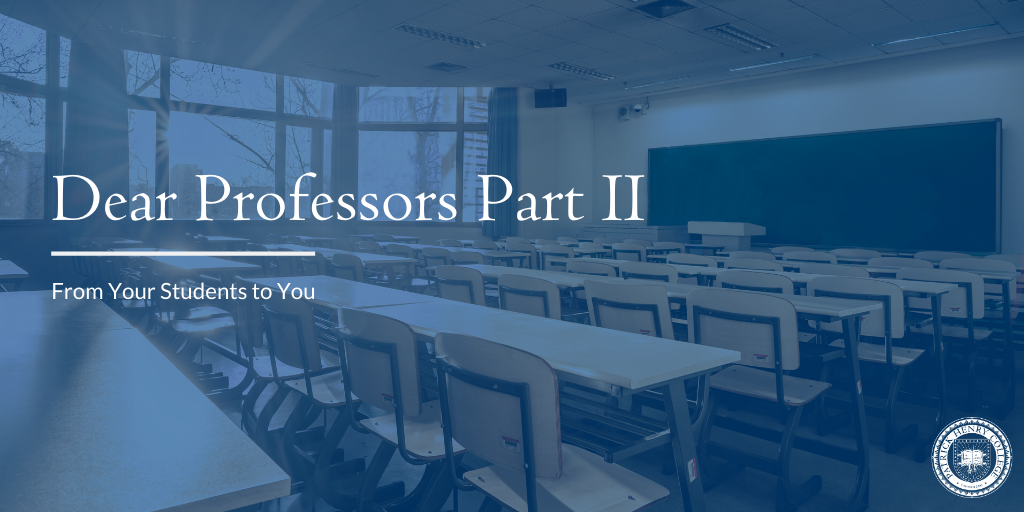 PHC faculty pour so much into their work. They spend long hours preparing for lectures, engaging with students, and grading assignments. PHC highly esteems its commitment to academic rigor, excellence, and dedication to a high quality liberal arts education. Without the faculty, none of that would be possible.
We talked to a couple of students who didn't want their professors to go unappreciated. Here's what they said...
Dr. Robert Spinney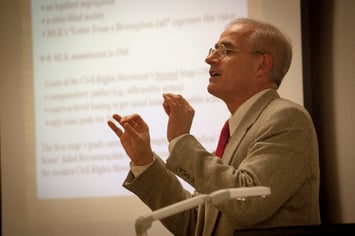 Recent graduate Elias Gannage says,
"Having taken several of Dr. Spinney's classes and having him for my academic and thesis advisor, I can confidently say he is one of the hardest working educators I have ever known. When I was working on my thesis, his patience was manifest as he spent over eight hours on a single twenty-page chapter inspecting every sentence and adding detailed, helpful comments.
His incredible dedication to helping students grow and see people of the past and present with empathy and understanding by studying historical context has been revolutionary for me, and I know for many of my fellow PHC alumni.
His calm and collected way of challenging our preconceived notions about the past has made him one of the most respected professors on campus."
Dr. Mark Mitchell
[Dean of Academic Affairs and Professor of Government]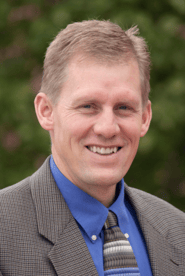 Elijah Parkhurst says,
"Political philosophy wasn't a subject that I expected to enjoy, but when I took Freedoms Foundations with Dr. Mitchell, I was awed by his passion and knowledge of the subject. From deciphering complicated thinkers like Plato and Nietzsche to reshaping my understanding of the American Founding, Dr. Mitchell consistently made his class among my all-time favorites. However, the thing I was most impressed with regarding Dr. Mitchell, was his efforts to apply his political philosophies to everyday Christian life."
Dr. Les Sillars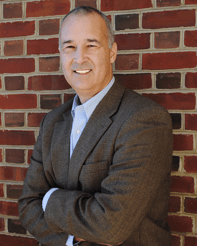 Rising junior Kati Marr says,
"Dr. Sillars is hands down one of the most underrated professors on campus. I'm always blown away by the care he shows all of his students, inside and outside the classroom. He not only wants to develop relationships with us, but he also pushes us to fellowship with one another.
Dr. Sillars knows the quality of work that we are capable of and will call us out when he knows we didn't put in 100 percent. I know I can always count on him to cheer me up with an encouraging thought or a dad joke."
Dr. Darrel Cox
[Professor of Biblical Studies]
Rising sophomore Charity Kim says,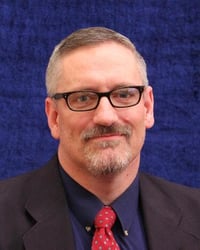 "While Dr. Cox has always impressed me with his wealth of biblical knowledge and insight, I am most amazed by his humble heart. He understands that to study the living Word of God is really to examine the depths of one's own spirit. In everything he says and does, it is this scripture-loving humility and the joy it produces that I have found to be so inspiring."
Dr. Cory Grewell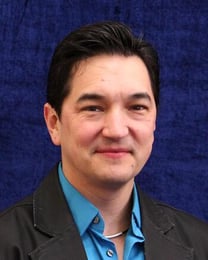 Rising senior Rachel Hankinson says,
"Dr. Grewell's classes are something I like to highlight in my planner with a lavender highlighter (my favorite color) because they are always my favorite class periods of the week! His nonchalant saunter approximately 3 minutes late into the classroom may fool you for a little while, but as he begins to teach, you get so caught up in his love for story that you don't even notice that time has passed when class is over.
Not only is his passion for literature inspiring, he shows genuine care for his students. He's a professor who doesn't turn a blind eye to the black circles beneath heavy eyelids and multiple cups of coffee, and he grants gracious kind words and extensions just when that coffee seems to be running out.
He understands, often better than his students, that while midterms may seem like the end of the world, college is a much bigger story, and a story that is worth savoring and remembering and cherishing. I'm thankful for the part he has played in my college story, and for the lessons he's taught me that I know I'll meditate on the rest of my life."
_________
Learn more about our faculty here...