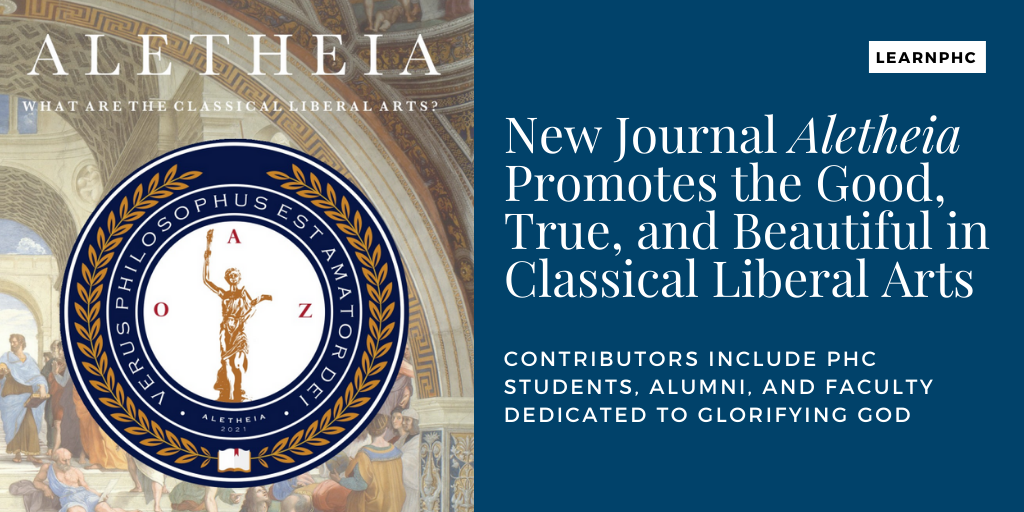 Aletheia, the new Classical Liberal Arts (CLA) journal, launched its second issue this week. "The defining aspect from the start has been appreciating truth, goodness, and beauty in classical liberal arts," said editor-in-chief Charity Kim. "If it doesn't honor the Lord, then it isn't worth it."
Aletheia is the Greek word for "truth" used in John 14:6 when Jesus says, "I am the way, the truth, and the life." As Kim wrote in the editor's letter of the first issue, the journal is a lens "through which various light rays are brought to converge at a focal point that bespeaks with brighter clarity our purpose to love the truth, goodness, and beauty of Jesus Christ."
Kim first came up with the idea during a conversation with the head of the CLA department, Dr. Douglas Favelo. It has been in the works since spring 2021.
"It's an opportunity to have something concrete to exemplify the CLA major," said sophomore Ana Ronald, who is on the Aletheia board. "It's a presentation on what it looks like on a practical level."
As a CLA major, Ronald believes having something tangible representing the major is important. "Classical liberal arts isn't just a lofty idea," she said. The goal of each issue is to demonstrate the practical application of the subject and "embody what we do as students through our writing."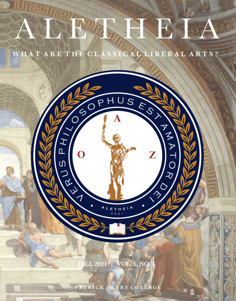 "This is definitely out of my comfort zone," Kim said. "By the end of it, I hope that I can say that I presented myself as obedient and served the best way possible."
She keeps 1 Corinthians 13 in mind while working on the journal. "This is not a loveless project," she said. "It's burdensome when lacking that idea of love."
To alleviate some of the costs that come with printing, Kim said that people from her community back home donated money to the journal.
"It was a huge blessing I certainly wasn't expecting," she said.
Another outside contribution came from Ryan Lee, a friend of her brother. He created the emblem seen on the cover of each Aletheia issue. Ronald said that she and Kim gave Lee a basic idea of what they wanted, and he pulled it together.
Aletheia publishes one issue every semester and includes articles by both students and alumni. "I'm really excited to read everybody's papers," Ronald said. "People have really interesting ideas about how the classical liberal arts connect to different facets of education and the world in general."