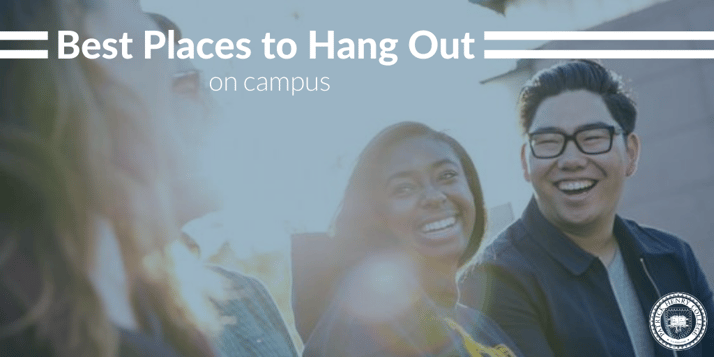 Whether kicking back with a great book or getting social time with friends, these spots are ideal locations for any PHC student.
1. Coffee Shop

While students use this space to study, they also like to use it to meet friends or play music together. Students like to congregate around the piano in the coffee shop on Sundays to have an impromptu worship services. Decked with comfy couches and ideally situated in the Barbara Hodel Lobby, the coffee shop is a great hangout spot for any student looking for a break.
2.Farris Wheel
Unofficially named after PHC's Chancellor, Michael Farris, the circular driveway in the middle of campus is particularly nice during spring and summer when campus is green and blooming. Students like to walk around the driveway and talk for hours or play Frisbee in the grassy center.
3. Dorm Lounges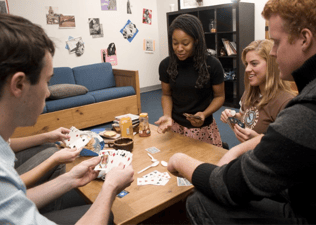 Every dorm has a unique atmosphere and decor. Named after the presidents' estates, the lounges provide a nice common area for students to hangout in. Students enjoy playing board games, watching movies, or just chatting. These lounges are a great place for students to relax and have fun with friends.
[Get a closer look in our Virtual Dorm Tour]
4. Picnic Tables Behind the Library
For students looking to get some sunshine but want to go somewhere out of the way, the picnic tables behind the library are a great spot. They overlook PHC's green soccer field and are a quiet area.
5.Student Lounge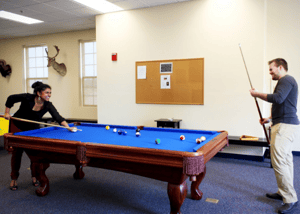 As the name implies, the student lounge is a great place for students to gather to play games like pool, air hockey, or Foosball. The lounge houses the student kitchen for those who want to explore their culinary skills. A large TV is available for students to use as well. There are a lot of chairs and couches to provide comfortable seating. The lounge is ideal for any get-together, small event, or movie night students want to have.
6. Gazebo
Also a great photo backdrop, the white gazebo overlooks Lake Bob and is a fun place to hang out. During events like dances or Faith and Reason, students like to venture to the gazebo with friends for a photo-op. Other times, students like to use it to meet their friends or for personal devotions.
7. BHC Steps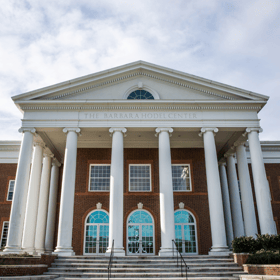 The Barbara Hodel Center has beautiful cascading steps and white columns, creating a perfect spot for students to sit and enjoy the nice weather. The BHC steps are also great because they overlook campus and offer great views of the breathtaking Virginia sunsets. Students like to talk with people passing by or take in the scenery while listening to music.
PHC's beautiful campus is designed to provide the best places for students to gather together and create long-lasting memories. Students also love to meet not just to socialize, but also to build each other up in prayer and love. This is just one great aspect of Christian community that PHC fosters in its student body.
______
Want to see more of PHC?