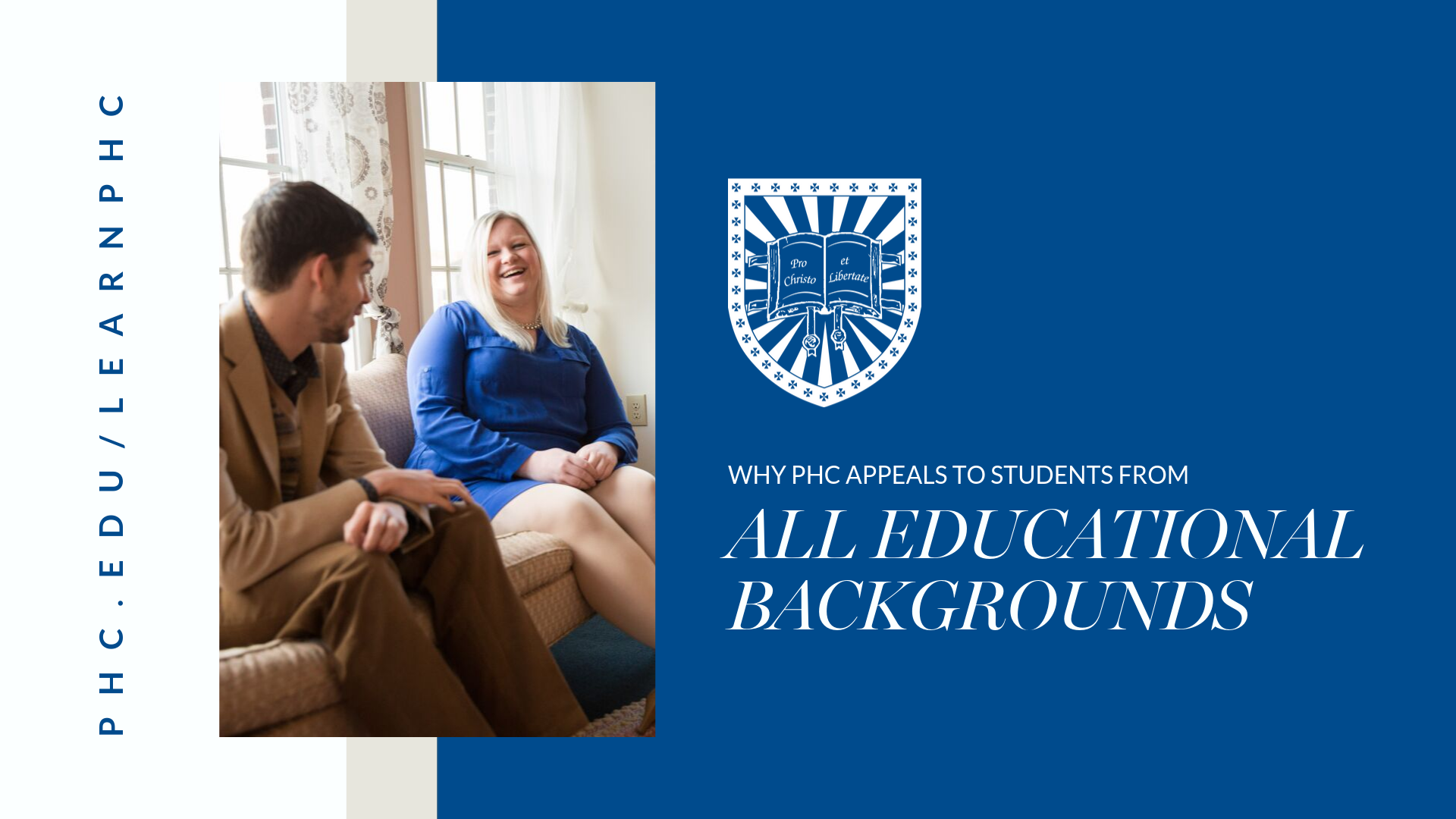 PHC is home to students from a variety of educational backgrounds, including private school, homeschool, and public school. How does PHC unify students with such diverse backgrounds?
The Community
PHC unifies the diversity of its students through the close and family-like community fostered on campus. Junior Beka Helm was public schooled since third grade. She had longed for a Christ-centered community, which she found in PHC.
"I knew that the small community, and the desire for Christ to be at the center of everything was exactly what I needed," Helm said.
Alumnus Ian Frith ('19), who was private schooled, came to PHC in pursuit of the same dimension of relationship with both peers and professors that he experienced growing up. However, PHC's community exceeded his expectations.
"Before coming to PHC I really hadn't found anyone that I felt like I could really talk to about some family issues in my life, but my freshmen year my RA started the year off by having everyone share their testimony in wing chapel," Frith said. "That was the first time I really opened up to people about some things, and it really helped me begin to have a stronger relationship with the Lord, other people, and grow in the way I emotionally processed difficulties in my life."
Students coming from a homeschool background have also found a family-like community at PHC.
Click here to watch students talk about PHC's community.
The Academics
No matter your educational background, PHC's rigorous academic program challenges students to develop practical and mental habits.
All of PHC's students are challenged to develop good study habits, time management skills, and self-discipline. Everyone, no matter their academic history, is pushed to do their very best in every class. The education at PHC challenges students mentally as they learn to think deeply and develop a biblical worldview. Our Classical Liberal Arts curriculum encourages students to think holistically about the world around them. It's an academic approach that everyone can benefit from.
Junior Grace Roberts said, "I've found myself reading more deeply into books, thinking more about what people think, why they think those things, and Biblical answers to their possible questions. I'm continually learning to see the significance of history, poetry, and all sorts of things in a way I never have before."
PHC's academics are a key reason that students bond in the family-like community. The students lean on each other and point each other to Christ, unifying them as brothers and sisters in Christ.
Click here to learn more about what a classical liberal arts education is.
---
Curious what degrees you could earn with our Classical Liberal Arts core curriculum? Click below!