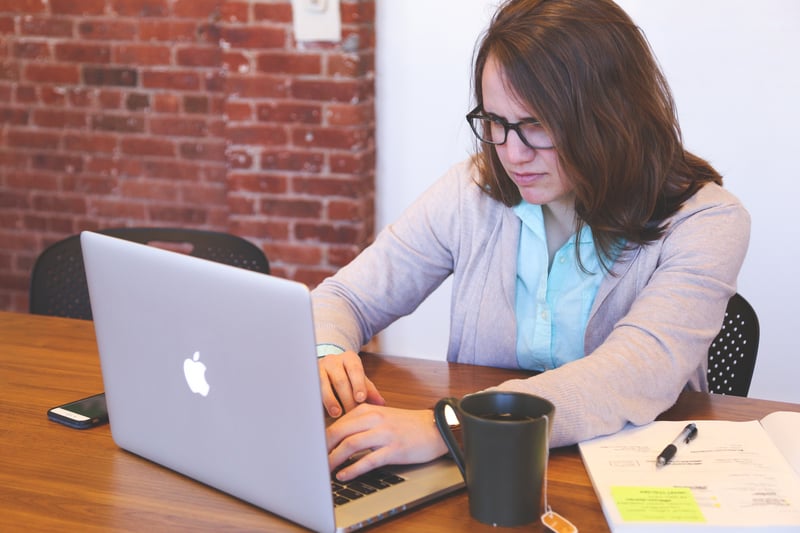 It's no secret. The gap between student aptitude and employer satisfaction is not shrinking; it's growing.
In 2015, the American Association of Colleges and Universities (AACU) conducted a survey. The results were shocking. In every category of the poll, there was a huge disconnect between the perceived abilities of the student verses his employer's satisfaction with the graduate's skills. The only category that came close to an even score was the category "staying current on technologies" – a skill that does not necessarily need a college degree.

So ARE colleges effectively preparing graduates for the work force?
Colleges may be offering students and graduates many opportunities to work, but it does not necessarily mean that they are rigorously preparing the students for those opportunities. It is true that many colleges provide excellent opportunities for networking. Through job fairs, personal references, and career offices, college students have plenty of chances to land a job.
But what happens in the common situation where the job changes, careers shift, or employers aren't satisfied?
What happens to the college graduate who was only fed a body of knowledge to digest and memorize? The student who was not pushed to expand his critical thinking skills and practical applications?
One of the categories with the biggest gap between graduate abilities and employer satisfaction was critical thinking. While students think they are graduating college with excellent thinking skills, the employers are saying otherwise. Is college really preparing students to think deeply and carefully? Has college become ineffective?
Can a college create the ideal graduate that employers hope for?
First, a college may work to shape a student, but the character of each graduate will determine how well he adapts to a given situation. If the graduate is not willing to work hard and develop his skills, both he and his employer will remain unsatisfied. It does not take a certain level of education to create character.
Second, colleges can improve the situation. The answer comes from the same survey cited above. AACU continued in the report to say
Across many areas tested, employers strongly endorse educational practices that involve students in active, effortful work—practices including collaborative problem-solving, internships, senior projects, and community engagements. Employers consistently rank outcomes and practices that involve application of skills over acquisition of discrete bodies of knowledge. Employers also strongly endorse practices that require students to demonstrate both acquisition of knowledge and its application. [1]
Internships, group projects, and diverse courses are just a few ways that a college can grow students skill set. Colleges that push students to think outside the box through research papers, group discussions, and out-of-the-comfort-zone exercises equip students to rise to challenges and change. Colleges that require apprenticeships or internships help students rise above their peers.
Can college really help?
Yes. There are colleges that can develop responsible and desirable graduates.
There are many colleges that use the internship model and help the student develop practical skills that carry them beyond the test room. The colleges that succeed are the colleges that equip their students to think, to adapt to change, and to innovate.
Success is creating a well-rounded human being.
If there is one constant in the world, it would be change. Successful colleges prepare their students for that change.