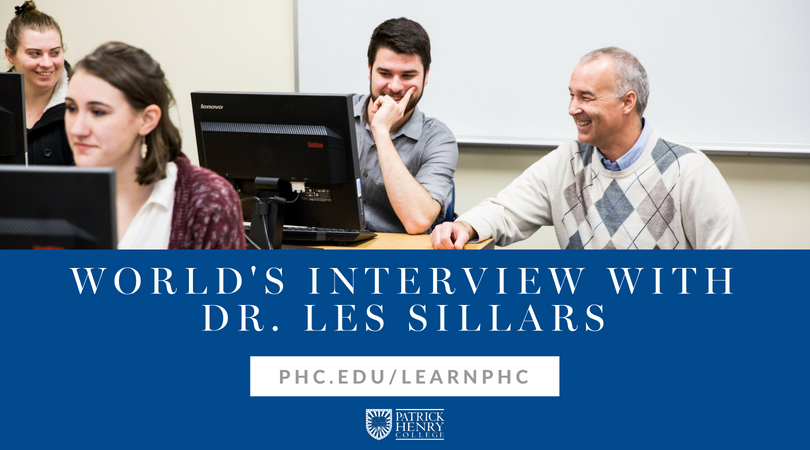 "Listening In" interviewed PHC journalism professor Dr. Les Sillars about objectivity, the mainstream media's crisis of credibility, and the role of stories in news.
The mainstream media has "an absolute right to do news the way they think it should be done," he told host Warren Smith. "What I object to is the notion that 'we're just giving you just the facts' … [To give this impression] is deeply misleading and very frustrating."
Too many people, he continued, "don't understand the role that worldviews, the role of story, and the foundational beliefs about what it means to be human play in all these kinds of stories."
World Magazine's weekend interview podcast is sponsored by the Colson Center for Christian Worldview. You can listen for free on World News Group's website or click here.
Dr. Les Sillars directs the Journalism Program at Patrick Henry College. Besides his duties at PHC, Dr. Sillars writes and edits for worldmag.com, is Mailbag Editor at WORLD magazine. His first book, Intended for Evil: A Survivor's Story of Love, Faith, and Courage in the Cambodian Killing Fields, came out in October, 2016.
-----
Where are five stellar journalists who graduated from Patrick Henry College now? Click the button to find out.