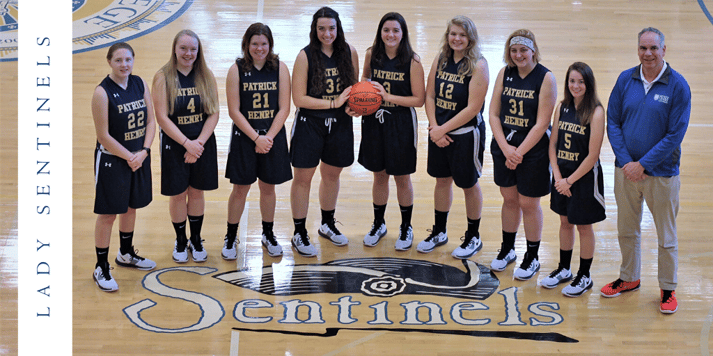 PHC's Lady Sentinels won their first game of the season with new coach Rick Weitz. They beat Christendom College 29-25.
"It shows the team, it shows our competitors, and it shows the school that we can compete," Assistant Coach Daniel Weitz said. Team captains Jae Jarred and Carrie Durning refounded the team in 2017. Since then, the team has continued to grow. "People should come out to the games because they're going to be fun to watch."
The team began practice two months ago and Daniel says he can already see improvement, even in the freshmen who just joined the team. "You can see improvement in the girls who have been working for three or four years, the girls who joined the team last year, and even the freshmen," he said. "I'm really proud of them."
Daniel's father and the team's head coach, Rick Weitz, is new to the PHC team. He coached a home school team in Loudoun for 10 years. He also has experience coaching soccer and swimming.
His goal for the team is to continue improving. "They have improved even in the first three games," he said. His focus in practice has been conditioning and offense, but he also makes a point to develop their individual skills. "They are very good defensively," he says. He hopes to keep that skill high as they build new skills.
He thinks that this win "is really good for the girls."
Read more about our sports teams at PHC.
----
Patrick Henry College challenges the unacceptable status quo in higher education by combining the academic strength and commitment to biblical principles that elite institutions have lost; a commitment to high academic rigor, fidelity to the spirit of the American founding, and an unwavering biblical worldview.