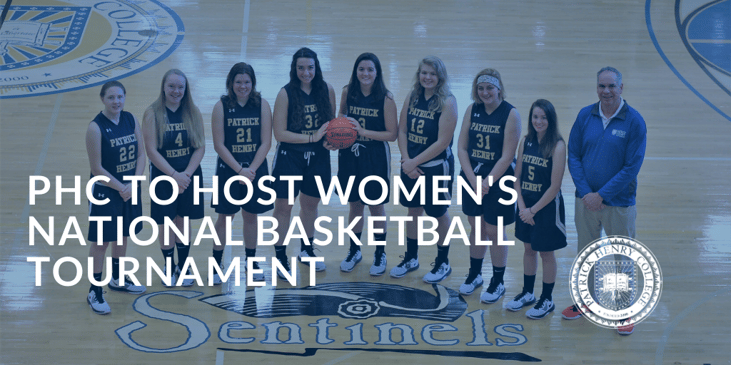 UPDATE: PHC's Lady Sentinels were the Runners-Up in the WNIT! Jae Jared and Kayley Stackhouse were named to the All-American team, and Jae and Carrie Durning were honored as Academic All-Americans. "Bittersweet to have the year end, but thankful for the opportunity to have coached them," said Coach Rick Weitz.
Patrick Henry College will host the third annual Bible College Women's National Invitation Tournament next week. The tournament will kick off next Thursday, February 20 with a game between PHC and Word of Life Bible Institute at 7 p.m.
The tournament will last three days, ending on Saturday with a championship game at 1 p.m. and an award ceremony immediately following. Come out to the BHC gym to cheer on the Lady Sentinels! Tickets are $2 for students (FREE with student ID) and $4 for adults. See the game schedule below for dates and times.
Thursday 2/20 @ 7:00PM (Word of Life Bible Institute v. Patrick Henry College)
Friday 2/21 @ 7:00PM (Appalachian Bible College v. loser of game #1)
Saturday 2/22 @ 1:00PM (Championship game)
----
The Classical Liberal Arts education holds that students should not only push themselves mentally and academically, but that they should also push themselves physically and athletically. Click below for more information on the Athletics Program at PHC!