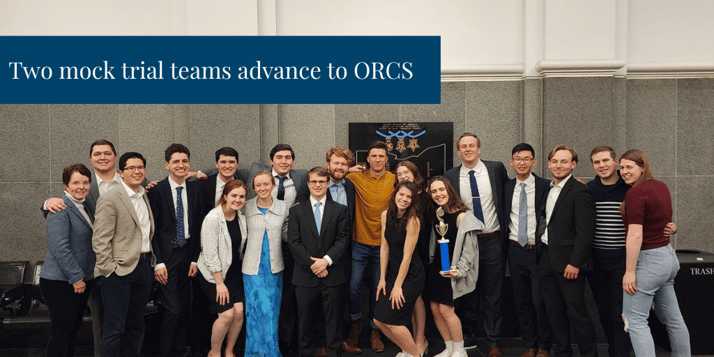 Congratulations are in order to our Amber and Navy mock trial teams! Both received a bid to ORCS from the Columbus, OH regional tournament.
Amber team won the first ORCS bid out of Columbus, finishing with an undefeated record of 7-0-1! Then, PHC's Navy Team won the top honorable mention award at Regionals, which was enough to earn an open bid to the next round of competition! The Navy team will be competing in St. Paul from March 10-12. The Amber team will be competing in the Cincinnati ORCS on March 18-19 to battle for a bid to the 2023 National Championship.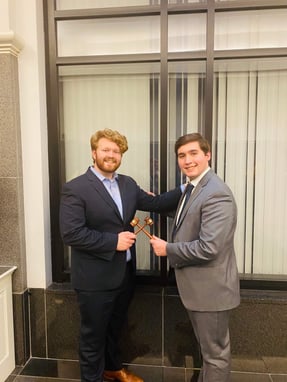 Several of our students earned individual awards in Ohio:
Outstanding witnesses: Andrew Bleiler (18/20) and Allyn Sims (17/20)
Outstanding attorneys: Luke Argue (20/20) and Trinity Klomparens (18/20)
Our Gold and Blue teams competed at the Penn State Regionals the first weekend in February. Both teams presented their cases well against strong competition, but both fell short of earning a bid to ORCS, finishing with 4-4 records after dropping a few ballots by thin margins (1-3 points).
Kudos to those earning individual awards in Pennsylvania: Outstanding attorneys: James Elliott (17/20) and Linnea Stuart (17/20).