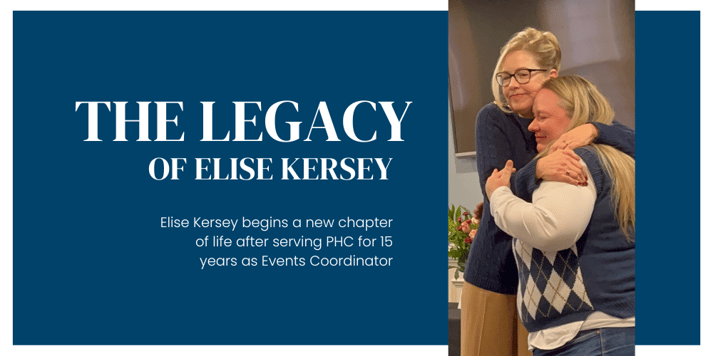 After serving the PHC community for 15 years and singlehandedly establishing the events coordinator position, Kersey is now moving into a new chapter of life. Many staff, faculty, and students came to honor her with a farewell reception in the Templeton Boardroom on Tuesday, October 4.
Kersey has amazing artistic creativity and an aesthetic eye that can convert drab into wow. No matter the task at hand, Kersey has always demonstrated a commitment to doing all things with excellence. Why? Because hosting, serving, and creating lovely spaces with excellence honors people, cultivates amazing memories, and, most importantly, presents a clear reflection of PHC and of Christ.
Among the many testimonies shared, virtues such as her sharp attention to detail, commitment to excellence, and selflessness were frequently applauded.
Elise, you will be missed, but we wish you the best in this exciting chapter ahead!