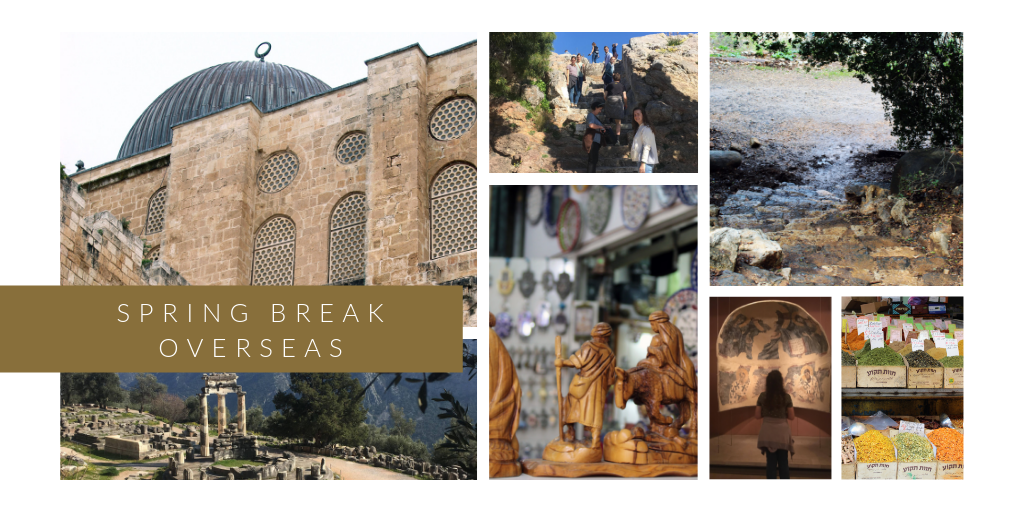 In the last days of February, two groups of PHC students, each supervised by a member of the faculty, boarded planes and flew east. One group traveled with Associate Professor of History Dr. Doug Favelo to Greece. The other traveled to Israel with Professor of Journalism Dr. Les Sillars. Read two students' testimonies below.

Israel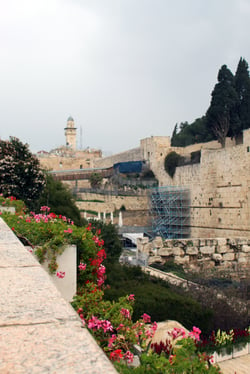 Three weeks ago, I and twenty other PHC students traveled to Israel with an organization called Passages. Their goal is to help christian college students "encounter the roots of their Biblical faith first-hand and come face to face with the modern-day miracle that is Israel."
We traveled border to border, spending three days in Nazareth and its surrounding areas, one day in Tel Aviv, and four days in Jerusalem and its surrounding areas. I came back with a greater appreciation for peace and security. I value having a home more than I did before and having people who love me despite differing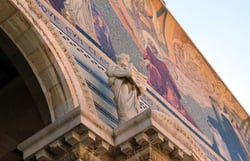 religions and viewpoints. Too often we take American freedom for granted.
That's not to say that Israel isn't in a time of peace, that they don't have security or a home. I'm not saying they don't have freedom. In fact, Israel is incredibly similar to the US on all of those fronts. A democratic state,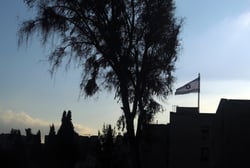 everyone in Israel enjoys free speech, however the Israel population amounts to a tiny nine-million, and they have hostile borders on all sides. No people group has been so widely or so constantly hated as the Jews have been for 2,000 years, and I won't ever forget that.
- Marjorie Pratt
Greece
Greece was an amazing trip, and not just because it was so fun. I have rarely felt so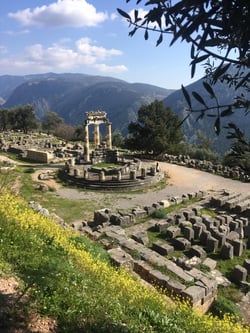 enriched by an experience and so blessed by the Lord. The beauty of the country blew me away, from the sun rising behind the mountains over the Aegean like Homer's rosy-fingered Dawn to the majesty of the mountains surrounding us at Delphi. History and beauty were everywhere. Dr. Favelo was an expert guide, enhancing each view and monument and museum with extensive knowledge of the classics and history. We saw the roots of western civilization in the flesh as we gazed at the art and architecture. We ate delicious Greek food, drank coffee strong enough to start a car, and had the merriest of times over pork gyros and Greek salads.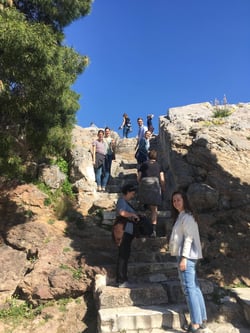 One of my favorite memories was our first night in Athens. A band of us was roaming the city streets in search of the Acropolis. We turned down one cobblestone street that led us to a stairway bursting with life. The stairway was flanked by restaurants with live music streaming out of the open windows. Lights hung overhead, and outdoor heaters created an enchanting warmth. Tables balanced on the broad steps, with waiters hurriedly waiting on their guests. As we walked up these stairs, we could see the Acropolis shining above us. We made our way to the foot of the hill, but the entrance was locked. We noticed a tiny stone mountain a little way away, and climbed up a perilous path to sit on top. We sat and gazed at the majesty of the ruins for about a half hour until we found a plaque that told us where we were. We were sitting on the Areopagus, where Paul addressed the Athenians. One of us read the passage in Acts, and I just couldn't stop looking at the Acropolis. This is what Paul was seeing when he said those words, and that just really moved me.
"The God who made the world and everything in it is the Lord of heaven and earth and does not live in temples built by human hands. And he is not served by human hands, as if he needed anything. Rather, he himself gives everyone life and breath and everything else." Acts 17:24-25
- Susanna Hoffman
---
Learn more about what sets Patrick Henry College apart by clicking the button below...