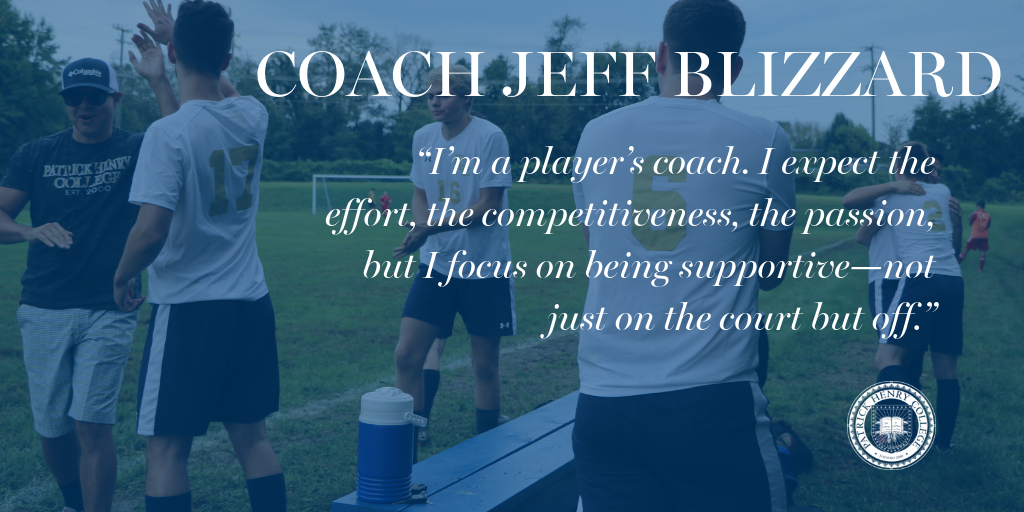 "I wanted to be a professional soccer player," said Jeff Blizzard, looking back at his high school years. Before he graduated, he had the chance to play in Europe against a few different U17 teams. "To score a couple goals playing against these guys who were born and bred to play for their countries was kind of neat. I've always had a love for sports."
With the start of the new basketball season, Blizzard begins his second season coaching for the Men's team. This year, however, he's not only focusing on the men's basketball team. October marked the end of his first season coaching the men's soccer team and the beginning of his first season coaching the women's basketball team.
"I'm a player's coach," Blizzard said. "I expect the effort, the competitiveness, the passion, but I focus on being supportive—not just on the court but off."
Blizzard plans to bring new routines and a new way of doing things to his new team and his new season. "We're raising the bar and raising expectations," Blizzard said. He hopes to see winning records this year, and he knows that to reach that goal, he has to make some changes.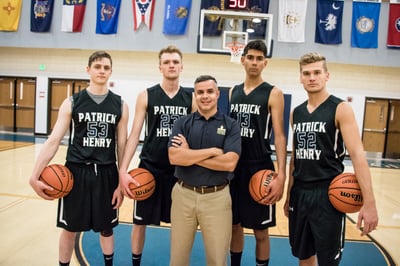 This season, he hopes to bring the focus and the glory to God. "Knowing that we're not Division 1 players—they didn't come here to play sports—so, I just want to speak life into them as they face adversity on and off the court," Blizzard said. "I'm discipling a few of the guys as well. Seth Mitchell [who played on the basketball team last season]: every Friday we meet."
"When I was younger, [sports were] all about being competitive, beating the guys across from me, and a lot of pride," he said. "Now I look at it as a tool to mature young people and bring spirituality into [their lives]."
"I'm also taking it to a higher level of intensity," Blizzard explained. "Some of the guys… if they miss a practice, they don't care. I'm trying to faze away from that and say, 'Guys, if we're going to do this, we're going to do it right." He added two weekly practices to the regimen, bringing the total of weekly practices to four, and he nearly doubled the number of games the men's team is playing this season. Before he took over the team, the team only played six or seven games a season, according to Blizzard. This year, they have 15 games scheduled.
For Blizzard, the most difficult parts of coaching at PHC come from the fact that this isn't a sports-oriented school. "Most colleges would continue to play [through breaks]. If you're a part of the basketball team, you stay here," he said, but no one expects that of PHC's players. Instead they go home for 5 weeks at Christmas, "and when they come back, it's almost like we have to start over." Similarly, it's difficult to see how sports are just an "after-thought". "I want people to realize that this is a commitment," he said. "The students are already extremely busy here because of the workload that's required of them. On top of that, [the players] are practicing eight to 10 hours a week. We're trying to put a winning team together."
"I'll always fight for them," Blizzard promised.
PHC's Baseball Club has asked him to coach their team in the spring.
----
To learn more about athletics at PHC, click the button below...