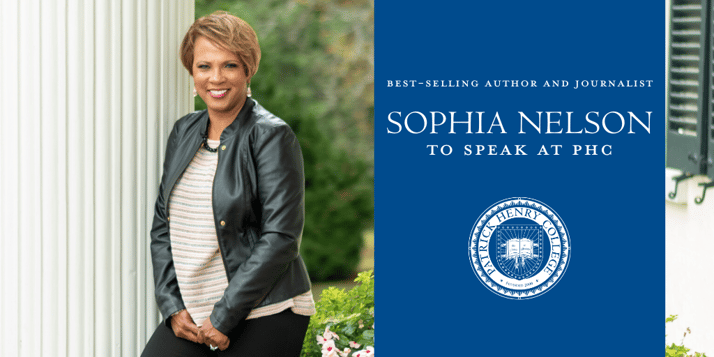 March 12 Update: This event has been postponed.
Journalist Sophia Nelson, who recently appeared on The Daily Signal podcast to discuss what it means to be American, will be joining us on campus to give a corporate chapel message on March 18.
The Daily Signal referred to Nelson as a "best-selling author, journalist, and political commentator." She is the author of The Women's Suffrage Movement in Britain, 1866-1928 and E Pluribus ONE: Reclaiming Our Founders' Vision for a United America.
[Listen to Nelson's episode of the podcast here.]
Join us on Wednesday, March 18 at 10:20 a.m. to hear from Sophia Nelson.