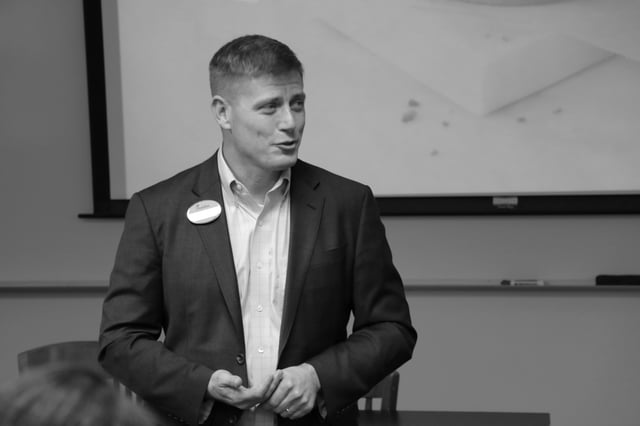 Scott Payne, owner and operator of Purcellville's Chick-fil-A, spoke to over 60 PHC students last Thursday about failure and success in the small business world.
He exhorted the students: "Everyone is here because they intend to do something hard. But if you want to do something hard, you need to be prepared for failure."
When the Chick-fil-A (conveniently placed across the street from PHC) opened in November 2015, Scott was admittedly under-educated about the practical aspects of business management. He claimed his short training prior to the grand opening was inspiring, though hardly enough to get him on his feet in the real world.
"I became, statistically, the worst Chick-fil-A in America. Our guests filled out surveys saying were slow, we were dirty, we were unfriendly," he explained.
Soon, he was overwhelmed with an acute sense of failure, both professionally and personally.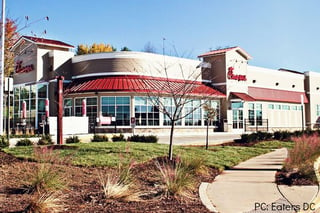 Scott began his career in Chick-fil-A after serving for twenty-three years as a pilot in the Marine Corps. While many of his close friends and comrades retired to work as commercial pilots with comfortable incomes and incredible job security, Scott began investigating a future with Chick-fil-A.
When he discovered the "Corporate Purpose," on the website's "About" page, he was struck by the Lord's leading to inquire further.
The statement reads: "To glorify God by being a faithful steward of all that is entrusted to us and to have a positive influence on all who come into contact with Chick-fil-A."
Unfortunately, his first 75 days in business were an utter discouragement. When the Jonas Snowstorm of 2016 hit Virginia, it catapulted Scott and his staff to yet another low point. Their confidence and finances sustained substantial losses, which led Scott to consider giving up the entire enterprise.
Thanks to the help of local friends, acquaintances, and other Chick-fil-A's in Loudoun County, however, he was able to regain a measure of stability. The next two years provided numerous opportunities to capitalize on his previous failures and achieve new levels of success—as a member of the Purcellville community and a representative of the Chick-fil-A franchise.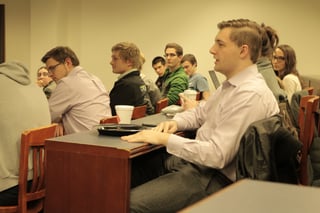 He learned how to streamline essential duties like efficiently closing the restaurant in the evenings, thawing thousands of dollars of chicken on time, and interacting well with employees.
Scott issued a final charge to the students:
"What I believe now is that failure requires a response, and that response is based on belief of what failure means. What if failure was an opportunity to grow. An opportunity to grow in my faith and serve the people around me. In fact, we would have missed out on the opportunity to leave people better than we found them every single day. You have to fail in order to succeed."
Today, the Purcellville Chick-fil-A is no longer the worst-performing branch in the nation but continues to rise in excellece with each passing year.
---
This event was intended as extra for Economics & Business Analytics majors at PHC. Find out how the EBA program equips students for success in the business world by clicking the button below!