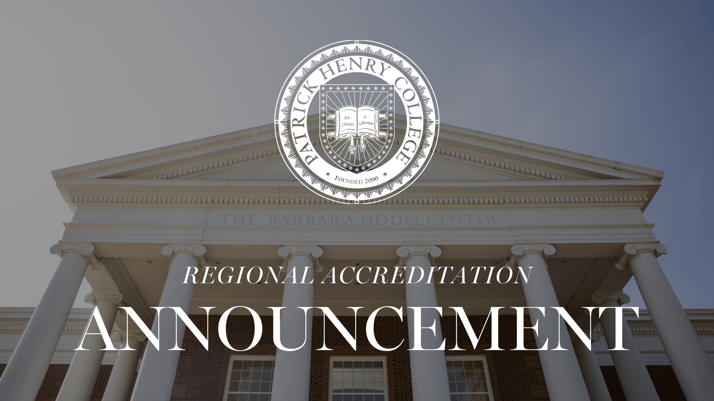 The Board of Trustees of the Southern Association of Colleges & Schools Commission on Colleges voted unanimously to accept PHC's application for membership. Patrick Henry College is now regionally accredited by the Southern Association of Colleges & Schools Commission on Colleges (SACSCOC)!
As an institutional, regional accreditor recognized by the US Department of Education, SACSCOC accredits nearly 800 institutions primarily in the southern region of the US.
By demonstrating compliance with the Principles of Accreditation, SACSCOC accreditation gives our students and their families confidence that PHC has adequate resources, programs, and services to promote student success. It also assures graduate programs and employers of PHC's educational quality.

Patrick Henry College earned national accreditation in 2007 and continues to be accredited by the Transnational Association of Christian Colleges & Schools (TRACS), who is also recognized as an institutional accreditor by the US Department of Education.
"Patrick Henry College will have a unique opportunity over the next few years to be a significant voice in the national conversation," said Jack W. Haye, PHC's president. "Our culture is rapidly changing. As a result, there is a great need for young leaders who understand what it means to live integrated lives in which both faith and reason inform all aspects of their experiences. It's a big task that will require conviction, tenacity, and creativity."
"This is a significant step for PHC," says Dr. Mark T. Mitchell, Dean of Academic Affairs and Professor of Government at PHC. "The faculty and staff have worked tirelessly to secure SACS accreditation. This is both the conclusion of a long journey and the beginning of a new one. May we faithfully steward the good gifts God has given us as together we pursue our calling to be a beacon of light and truth."
Rodney Showalter, PHC's Vice President of Institutional Effectiveness & Planning, said that this "is a historic day in the life of the College, and we are so grateful to those who stood with us and encouraged us on this journey…. In case there was any doubt, this milestone shows that PHC is here to stay and that its influence through students, alumni, and faculty will continue to grow."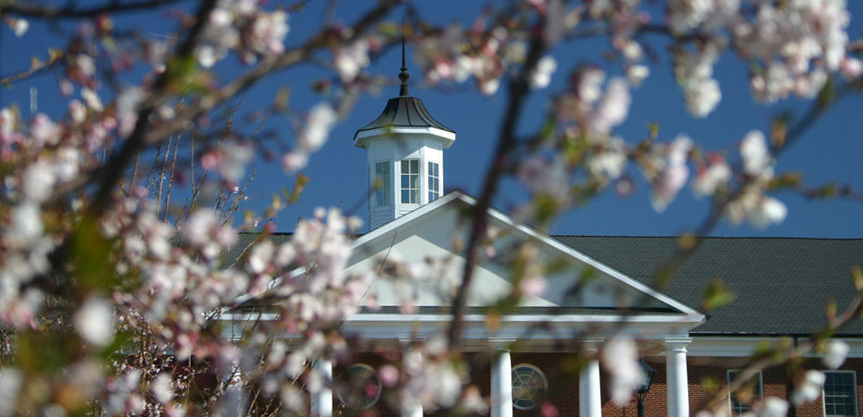 Today's historic achievement is the culmination of years of hard work and evidence of the College's faithful stewardship. But, it's also the fulfillment of the hopes of those visionaries who, over twenty years ago, looked into the future and saw an America that needed a college for Christ and for Liberty. They couldn't have been more right.
President Haye shares this passage with those who are serving at the College:
This is the Lord's doing;
it is marvelous in our eyes.
This is the day that the Lord has made;
let us rejoice and be glad in it. – Psalm 118-23-24