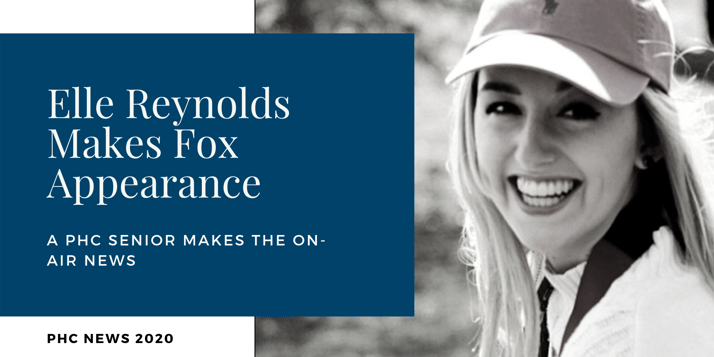 Senior Elle Reynolds had her first national television appearance on Fox Business last week. A contributor to the online publication The Federalist since her internship there in the summer, Reynolds' essay titled "I Moved From Locked-Down Virginia To Open Florida, And Faces Came Back To Life," is about the drastically different COVID precautions taken in Loudoun County, VA versus her home down south in Ocala, Fla.
The piece not only won her a segment with Ashley Webster on Fox's Varney & Co, but Reynolds' piece was also read aloud by Rush Limbaugh on The Rush Limbaugh Show..
Reynolds is an aspiring broadcast journalist majoring in American Politics and Policy and minoring in journalism. Her pieces at The Federalist range from thoughtful cultural and political analysis to breaking news. You can follow her work on Twitter @_etreynolds.
The Federalist has staffed several notable Patrick Henry College alumni, including Gracy Olmstead, a current New York Times contributor, and the late Bre Payton, whose passing in 2018 sent a wave of shock across major news outlets and the political world.
To learn more about Patrick Henry College's journalism and government programs, click the link below!